Location
Sunset Grill
2001 Belcourt Ave
Nashville, TN 37212
Sales Have Ended
Ticket sales have ended
Thank you for your registration. We look forward to seeing you December 15th. Onward and upward!
Description
This is a wonderful opportunity, especially in such a politically unique region, for NORML chapters, activists and supporters south of the Mason-Dixon line to come together and learn about new tactics, strategies and ideas for reform.
You'll have the opportunity to take part in workshops, Q&A's and listen to special guest speakers, including National NORML board members Paul Kuhn and Greta Gaines, National NORML Women's Alliance/SE Chapter coordinator Sabrina Fendrick, and more.
Agenda:
10:00 -10:30 (Registration)
10:30 - 10:45 Welcome Speech - Sabrina Fendrick (National NORML, DC)
10:45-11:00 – "Hemp for Victory: Back to the Future" - Greta Gaines
11:00-11:15 Chris Butts – Alabama MMJC
11:15-11:30 – "Lobbying/Organizing in the Lone Star State" -Cheyanne Weldon
10:30-11:45 - Break
11:45-12:00 - "Arguments for Medical Cannabis Reform in the South" - Bernie Ellis
12:00-12:15 Ron Crumpton – Alabama MMJC
12:15-12:30 "Speaking of Marijuana" - Paul Kuhn
12:45-1:00 - Break

1:00-2:15 Lunch
2:30-5:00 Chapter management and workshops
Workshop 1: Building Relationships
Workshop 2: Building Teams
Workshop 3: Creating Strategy
Sponsored by: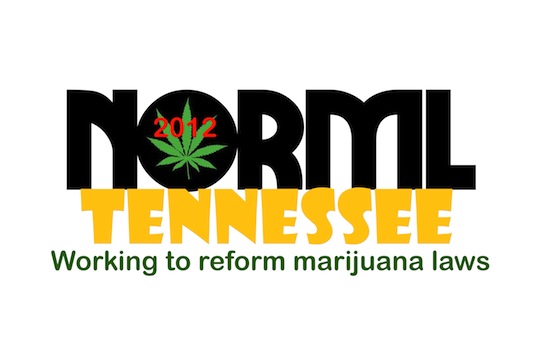 ---
There will be a fundraising concert later that evening from 7pm-1am at Douglas Corners - https://www.facebook.com/events/438118436250226/
Special Musical Guests: Greta Gaines, Daniel Lawrence Walker, Chuck Foster, Tish Lyndsey and Don Ray, SHOWTIME 6PM, $10 COVER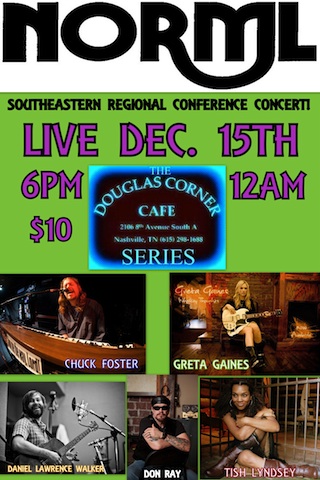 _________________________________________________________________________
Speaker Bios
Chris Butts: (Co-President, Alabama Medical Marijuana Coalition) Chris is a 42-year old father of three. He is employed as the production manager of a commercial printing firm in North Alabama. Because of his past battle with opioid pain pill addiction he now chooses to use marijuana as his primary pain management agent, despite being labeled a "criminal."
Ron Crumption: (Executive Director, Alabama Medical Marijuana Coalition) Ron has testified to the joint hearing of the senate and house judiciary committees on sentencing reform, and he speaks with members of both houses of the legislature on a regular basis. Ron is an advocate, not just for medical marijuana patients; he is an advocate for all patients.
Bernie Ellis: Ellis is a public health epidemiologist, and farmer. His work in combating various public health threats has received recognition at the local, state, national and tribal levels. His admission to growing cannabis and providing it for free to seriously ill neighbors yielded him a federal conviction, loss of his profession and forfeiture of 25 acres of his farm.
Sabrina Fendrick: (Southeastern Chapter Coordinator, NORML Women's Alliance Director, National NORML). Fendrick is based in Washington D.C. and has been working at the NORML office since May 2008. She regularly speaks with groups and has testified in front of both the Maryland and Virginia state legislature in support of marijuana reform bills.
Greta Gaines: Gaines is a southern rock musician who has made four albums. She is also a television host; she hosted Free Ride with Greta Gaines on Oxygen for three years and has been a correspondent on ESPN2. She is also an internationally recognized pro-snowboarder and fly fisherman; she was the Women's World Extreme Snowboard Champion '92
Paul Kuhn: Paul is a 1965 Phi Beta Kappa graduate of Vanderbilt University and a former Navy officer. He received an MBA degree from Indiana University. Kuhn is a long-time NORML activist and is now chair of the NORML board. He received NORML's Lifetime Achievement Award in 2004.
Cheyanne Weldon: Cheyanne Weldon first heard about NORML when she moved to Austin in 2008. She served 3 years as Texas NORML's Secretary and has now been elected to a new board position, Director of Women's Outreach. She also works as Outreach Coordinator for the Women's Alliance. She has been honored as High Times' Freedom Fighter of the Month and Skunk Magazine's Tokin' Female.