Description
ACCESS invites you to join us for a FREE showing of Kurt Neale's widely-acclaimed, independent film,
NORMIE
THE ILLUSION OF NORMAL.
the beauty of love.
The stirring film features Annemarie Carrigan, a young woman with Down syndrome who grapples with the illusion of normal and the realities of living with a disability. When Annemarie looks in the mirror, she sees Down syndrome. She hates it. To her, the diagnosis is a giant barricade keeping her from the independence and intimacy she desperately desires. She embarks on a journey of self discovery as she tries to understand what it means to be normal.
Space is limited. Reserve your free tickets to this thought-provoking, touching film today. In lieu of admissions to the film, please consider making a donation to support the work of ACCESS, a local nonprofit providing services that offer opportunities and independence to individuals like Annemarie. For questions about the showing, contact Kellie Wilhite, ACCESS Director of Development. (501) 217-8600
Join us after the viewing for a Q&A with film director, Kurt Neale and lead cast, Annemarie Carrigan.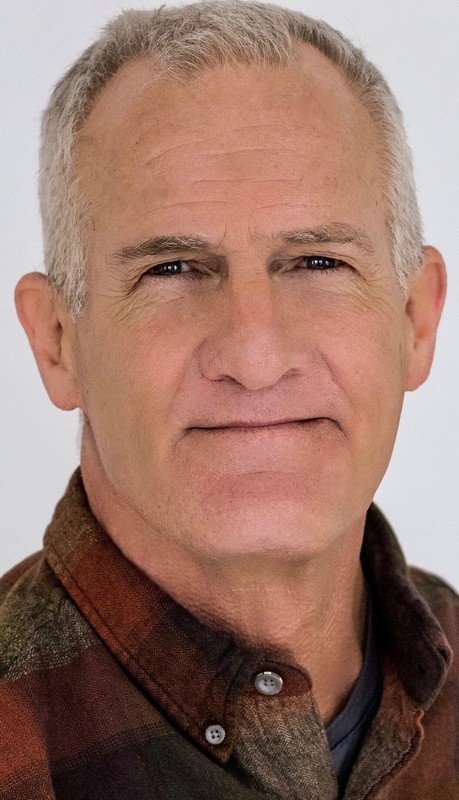 KURT NEALE
DIRECTOR, PRODUCER
Independent filmmaker Kurt Neale is a native of Texas and has worked in 17 countries over the past 40 years as a filmmaker, photographer and storyteller. Kurt's work unveils the complexities of sensitive subjects, provoking self-reflection while cumulating with the mysterious collision of truth and grace. Normie is his third feature documentary as director/producer.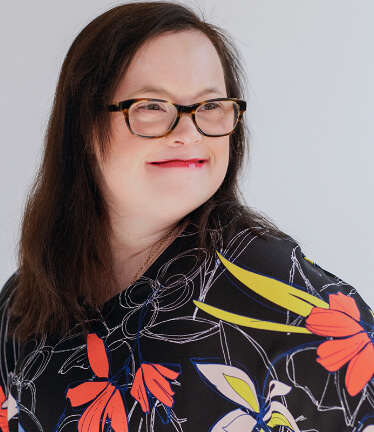 ANNEMARIE CARRIGAN
LEAD CAST, PRODUCTION INTERN
Lead cast member Annemarie Carrigan is a young millennial woman living with Down syndrome. Her raw and honest exploration of the illusion of normal in the documentary film Normie is endearing, inspiring and sometimes heartbreaking. It is also relatable to all persons that ask the question–What is normal?

PRAISE FOR NORMIE
Normie so full of love and fun. You always smile like the sun. With your heart so kind. You never let anyone fall behind. I am proud to write a few words in order to honor a girl so fair, not just to special Normie, but to all who see this film. It is about truth and honesty, purity at one look. This film is an inspiration to one and all, and shows us never to forget that Love conquers and is the greatest gift of all.
- Sarah Ferguson - Duchess of York, human rights advocate, producer, philanthropist, and author
Normie is an incredibly powerful film about love and the fundamental, universal truth that despite our differences, we all have something special and unique to contribute to this world. Every life has value and I firmly believe that the true beauty of this world lies in us all being exactly who we are. This film will inspire meaningful, deeper conversations about inclusion and disrupt the status quo as we know it.
- Anthony Shriver - Founder, Chairman & CEO of Best Buddies International
Having a younger daughter with Down syndrome, seeing Normie brought on so many emotions. This movie is so raw and real, while showing her living a full life filled with love and laughter...all the things I hope and dream for my own Ruby someday!! After awarding her a Ruby's Rainbow Scholarship in 2015, we had the joy of following her journey while she was attending the University of Central Missouri. This film takes it a step further into her life now and to watch her become an even stronger, more brilliant woman right in front of your eyes is the ultimate journey!!
- Liz Plachta - Co-Founder, Executive Director Ruby's Rainbow

ABOUT ACCESS
ACCESS® is a 501c3 nonprofit offering evaluation services, full-time education, therapy, behavioral counseling, training and activities for individuals with special needs. Founded in 1994, the center comprises ACCESS Early Childhood Program, ACCESS Academy, ACCESS Therapy, ACCESS Academic Therapy (specialized tutoring), Vocation Innovation Project, ACCESS Life, Project SEARCH® Arkansas: ACCESS Initiative in partnership with Arkansas Rehabilitation Services, Waiver, ACCESS Evaluation and Resource Center (AERC), ACCESS Gardens and ACCESS Ceramics. The ACCESS Stella Boyle Smith Early Childhood campus is located at 10618 Breckenridge Drive in Little Rock, Arkansas. The ACCESS Academy and Young Adult campus along with the AERC are located at 1500 N. Mississippi Street in Little Rock, Arkansas. www.AccessGroupInc.org