Norman Rockwell: Santa's Artist - Program & Museum Tour (NESS July Meeting)
Description
Norman Rockwell may be the most recognized artist of Santa Claus images thanks to his work for Saturday Evening Post and others. His classic cover illustrations have become iconic symbols of the holidays.
"Many of Rockwell's depictions of the holidays are inspired by the work of Charles Dickens, which he read as a child with his family. In addition to Christmas covers for The Saturday Evening Post and other periodicals of the day, family gatherings were forever frozen in time in the artist's many advertisements and Hallmark greeting cards. Norman Rockwell's Spirit of the Holidays shows how the artist's paintings and drawings inspired feelings of warmth and good cheer for generations to come." - from Rockwell Museum website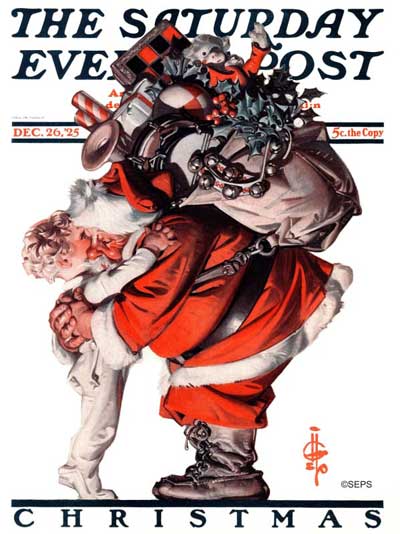 The centerpiece of the July NESS Meeting is a special presentation on Rockwell's Santa art at the Norman Rockwell Museum in Stockbridge, MA. Folks will also have access to the museums other exhibits from 10 am to 5 pm. The suggested time needed to tour the exhibits and studio is 1 1/2 to 2 hours.
In addition to the museum, the Stockbridge area offers a wide selection of recreation, art, music, theatre, shopping and sightseeing. Visit this website for what activities are nearby: https://stockbridgechamber.org/things-to-do/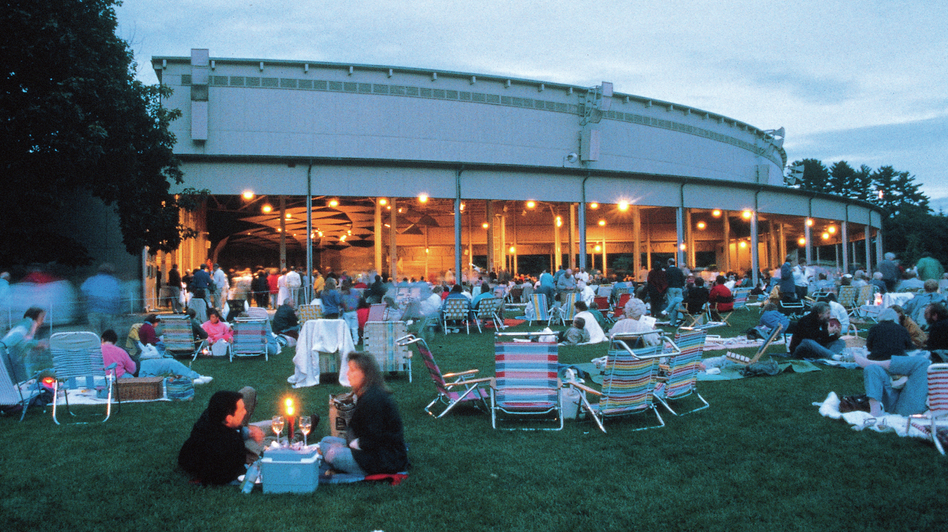 One option is a visit to Tanglewood, the summer home of the Boston Symphony Orchrestra. They offer an open rehearsal performance on Saturday mornings at 10:30 am.
A number of members have expressed interest so we have an optional ticket here for those who are interested. Please buy your tickets by July 15 so we can place the order. We are going with the midrange tickets. You can also purchase tickets yourself online.
Tanglewood is also offering a unique Bird Watching/Concert free event early on Saturday and Sunday morning. There are additional regular performances Friday & Saturday nights and during the day Sunday. Visit the website for information and tickets.
There are no formal plans for meals, but folks can choose from many venues.(Sorry, Alice's Restaurant is no longer. It's now the Guthrie Center you can still visit.) We will plan to gather for some social time at the end of the day.
Many members are planning to arrive on Friday and/or stay over through Sunday. If you want to meet others for activities or meals, post comments on the Facebook Event listing.
Schedule
10:00 am - Norman Rockwell Museum Opens
10:30 am - Tanglewood Saturday Morning Rehearsal - Beethoven and Walton (Optional)
2:00 pm - Special presentation on Norman Rockwell's Santa Claus work.
5:00 pm - Norman Rockwell Museum Closes
5:00 pm - NESS Social
Registration
Members and non-members are welcome to attend. To take advantage of NESS member rates, your dues must be paid for 2016-17 year.
Rockwell Museum Visit & Program
NESS Members & guests $25
Non-members $35
Optional Tanglewood Rehearsal Tickets: $23 each
Advance reservations and payment are required. Members may buy as many tickets as needed at member price so bring Mrs. Claus and the elves.
You can buy as many tickets as you need at Eventbrite (small service fee). If you prefer, mail a check to NESS, P.O. Box 6362, Manchester, NH 03108. Or we can email an invoice via PayPal to pay by credit card or e-check.
Please reply to let us know if you're coming so we have some idea of numbers. The deadline for Tanglewood group tickets is July 15. Rockwell Museum registration deadline is July 25
For questions or more information, email info@NewEnglandSantaSociety.Org.