Description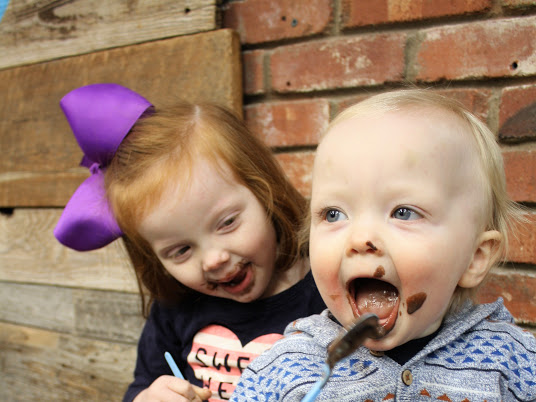 The Norman Chocolate Festival is an annual fundraising event with a rich history of bringing the community together to support education. Partnering restaurants and businesses will offer samples of delectable treats for those who wish to purchase tickets. Proceeds from this event will support education in Norman Public Schools through grants for school PTA projects. Plus, your votes during the event will identify Norman's favorite chocolate from more than 20 participating restaurants and businesses that support this event!
Tickets are available in 4 one-hour-long sessions. Premiere ticket holders at the 10:00 AM session will receive 15 tastes. The 11:00 AM and 12:00 PM sessions will allow ticket holders to receive 10 tastes.
New this year, we are featuring a Happy Hour to keep the party going during the 1:00 PM session. This ticket comes with a sweet price for 10 tastes plus a free "mini-ticket" for kids 12 and under per each regular ticketholder. Mini-tickets are good for 3 tastes from our confectioners.
In addition, the festival will feature free projects, games, and entertainment! No tickets are necessary to take part in these activities.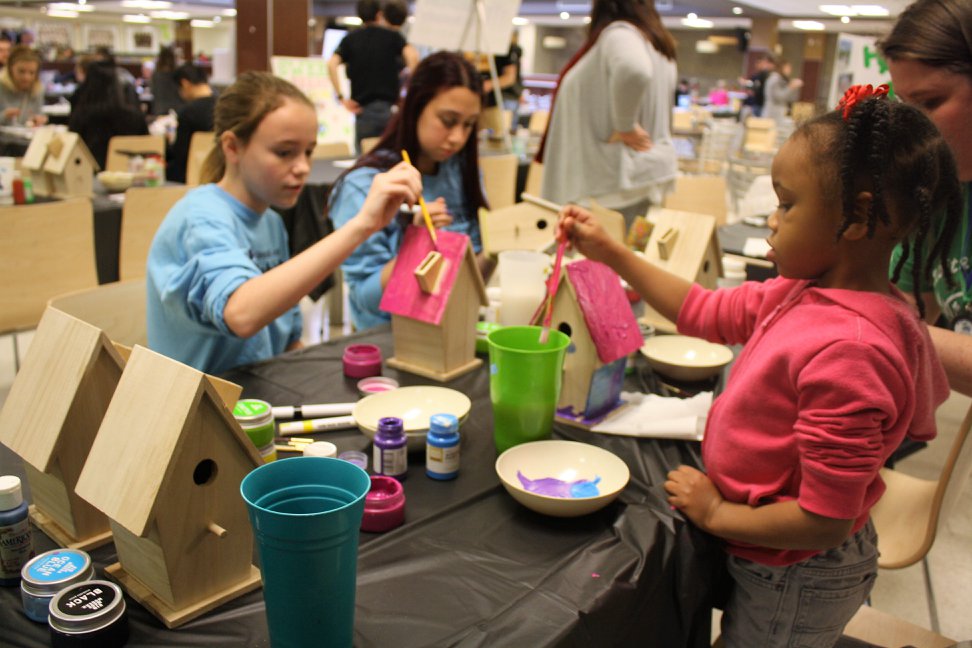 ---
Featuring the confections of
The Diner
Freddy's Frozen Custard & Steakburgers
EarthFruits Yogurt
The Baked Bear
Sprouts Farmers Market
Amy Cakes
Jaguar Fundraising
Apple Tree Chocolate
Rusty's Custard Factory
International Student Exchange
Eskimo Sno
Catering Creations & Nosh Restaurant
Loveworks
Sadie J's Popcorn Shoppes
The Winston
Okie Baking Co.
Neighborhood JA.M.
Fancy Cakes & Confections
Sam's Club of Norman
Chocolate Fountains of Oklahoma
Stella Nova
FAQs
Should I bring my printed ticket to the event?
Bring a printed ticket or a mobile device that can display your ticket.
What's the refund policy?
The Norman Chocolate Festival has a no-refund policy.
How does this work? What comes with my ticket purchase?
When you present your ticket at the festival, you will receive a punchcard with the corresponding number of "tastes" for the session, a take-home box, and utensils. During your session, you can choose chocolate samples from dozens of local restaurants and businesses.
Do I have to purchase a ticket to enter the festival?
No. The festival is open to the community; we will have activities, entertainment, and fun for all. A ticket will need to be purchased if you wish to enjoy (or take home) "tastes" from our confectioners.
So if I have a ticket, does my child need one, too?
Children may accompany a ticket holder. Samples can only be taken by the ticket holder. The ticket holder may share samples with whomever they wish.
May I purchase tickets at the door?
Yes, assuming there are still tickets available for the session.
May I purchase tickets at a brick-and-mortar location?
Yes, tickets will be sold at all Norman Republic Bank and Trust locations in Norman beginning Jan. 2, 2019.
Is it ok if the name on my ticket or registration doesn't match the person who attends?
Yes, a tickets are valid for the ticketholder, not the name on the ticket.
Where do I park / enter the festival?
From Stubbeman Avenue, turn onto the northwest corner of the high school on Timberwolves Trail. Continue on this one-way road to the southeast side of the school. You'll see a festival banner indicating the entry doors.
I have questions. How can I contact the event organizer?
Email normanchocolatefestival@gmail.com or send us a message on social media.