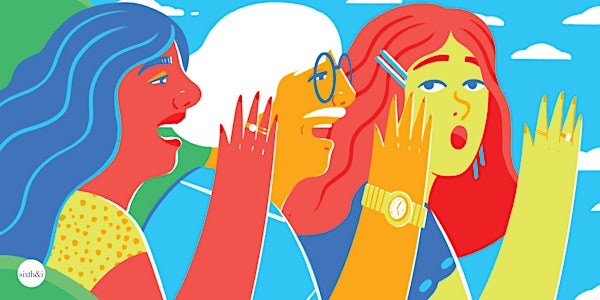 Normal Gossip
Normal Gossip at Sixth & I
When and where
Location
Sixth & I 600 I St NW Washington, DC 20001
About this event
The Dec. 7 in-person event is sold out. Virtual tickets are still available. Please note that this show will be identical to the sold-out show on Thursday, December 8, with the same gossip story shared on both nights.
Normal Gossip will deliver juicy, strange, funny, and utterly banal gossip about people you'll never know and never meet in this live recording of the hit podcast where host Kelsey McKinney dives into the lives and decisions of complete strangers. Come for special guests, games, and more. You didn't hear this from us, but you should bring your secrets and your mess.
Produced by Alex Sujong Laughlin, Normal Gossip is a project of Defector Media, a collectively-owned, subscriber-based media company.
Virtual attendees will receive the event access link 48 hours, 2 hours, and 10 minutes before the event begins.
Sixth & I Event Policies
Seating is general admission, first come, first served.
Please note there are some obstructed view seats in the balcony of our sanctuary.
All ticket sales are final and non-refundable. There are no refunds unless an event is canceled. If you are unable to use your tickets, you may transfer them to another person.
For accessible entry and accessible seating requests, email aloerch@sixthandi.org or call 202.266.4867.
For more on ticketing, venue policies, and security procedures, click here.