Nordic Startups invading Silicon Valley
When and where
Location
181 Fremont St San Francisco, 94105
Refund Policy
Contact the organizer to request a refund.
Description
The Nordics are well known for technological innovations and succesful startups. Companies such as Skype, MySQL, Spotify, Navision, Medallia, Podio, Rovio, Tradeshift, iZeetle, Zendesk, Endomondo, Bipper, WeVideo all emerged from this fairly cold environment in the northern part of Europe. But did you also know that Linux was developped in Finland? And that C++, Turbo Pascal, C sharp (and thereby .net), PHP and Ruby on Rails were initiated by Danish developers? You probably didn't..
How can a few cold countries, with a combined population the size of Texas, do so well at a global scale? What makes the Nordic Region a hotbed for innovation?
Find out on Thursday evening June 6 at Rocket Space in San Francisco and meet the next wave of Nordic tech startups that are looking to impact Silicon Valley and beyond.
4:30-6:30 Pre-event: Top Incubators Global Benchmark Release 2013
Also at Rocketspace, our good friends from UBIindex are releasing their report on incubators from across the world. At the event Bjoern Herrmann from Startup Compass (Startup Genome etc.) will further feature as a keynote speaker. You can sign up to their event here.
AGENDA
6:30 Drinks & Networking

7:00 Welcome
A quick welcome - thanks for coming!
7:05 Panel: Tech development in the nordics - from a VC perspective
A discussion on the current state of the Nordics and what is to come. How does it tie into Silicon Valley? And where will the next opportunities arise?
A Panel of Active Silicon Valley investors with strong ties to the Nordic Region talk about taking advantage of these two regions.
Moderator: Marco Demiroz
Panelists:
Nicolas El Baze, General Partner, Partech International
Michel Wendell, General Partner, Nexitventures
Alexander Fries, President, Ecosystem Ventures
7:30 Pitch session - 21 Nordic Startups
Promising startups from Denmark, Sweden, Norway and Finland, will pitch their products in fast paced one minute pitches.
8.00 Fireside chat with David Helgason, CEO and Co-founder, Unity Technologies.
Andrew Keen from TechCrunch will Interview David Helgason about his successful startup journey from founding his company in Denmark and raising funds in Silicon Valley to rapid growth and global scale.
8:30 Networking and drinks
Open mixer and networking
9:30 Afterparty
In collabroation with StartupSocial, we have organized an afterparty - and you are invited!
Speaker Bios:
DAVID HELGASON - CEO AND CO-FOUNDER OF UNITY TECHNOLOGIES
David leads Unity Technologies in its mission to democratize game development through the best technology, the best tools, and the best business practices. Helgason has led groundbreaking business innovation for Unity which have revolutionized the games industry and are now widely imitated and adopted. Every day he restlessly leads the global company's future growth by focusing on the basics and channeling how they can lead to global domination.
An ex-engineer, technologist, and visionary, Helgason serves on the boards of several games and technology startups, speaks his mind about what he cares about most, and generally tries to make himself useful.
Andrew Keen - Journalist
Andrew Keen is an Internet entrepreneur who founded Audiocafe.com in 1995 and built it into a popular first generation Internet company. He is currently the host of "Keen On"show, the popular Techcrunch chat show, a columnist for CNN and a regular commentator for many other newspapers, radio and television networks around the world. He is also an acclaimed speaker, regularly addressing the impact of digital technologies on 21st century business, education and society. He is the author of the international hit "CULT OF THE AMATEUR: How The Internet Is Killing Our Culture" which has been published in 17 different languages and "DIGITAL VERTIGO: How Today's Social Revolution Is Dividing, Diminishing and Disorienting Us", his controversial critique of contemporary social media.
Panel Bios
Moderator: Marco Demiroz, President and CEO, PlayFirst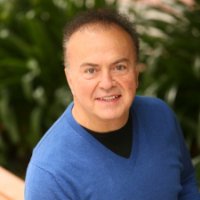 MARCO DEMIROZ is president and CEO of PlayFirst, Inc. PlayFirst is a leading developer of mobile fun for family and friends, and its mission is to be the worlds first choice for fun.
DeMiroz has over 20 years of experience in executive roles with leading technology companies and in global investments.
Prior, DeMiroz was president and CEO of Racktivity, a leading cloud platform provider. Before Racktivity, DeMiroz was with Trinity Ventures, focusing on early-stage media, entertainment and energy investments. He was also a Managing Director at Selby Ventures, and led its investments in digital media and Internet sectors. Selby was the one of the founding investors of Pandora. DeMiroz has worked at leading technology companies including Oracle, Sun, Silicon Graphics and General Magic, and his executive roles have encompassed CEO, President, CFO, SVP Business Development and VP Operations.
DeMiroz obtained an MBA from Carnegie Mellon University, where he received a Rockwell Scholarship; a post-graduate Engineer Degree in Aeronautics/Astronautics from Stanford University; an M.S. in Mechanical Engineering from San Jose State University; and a B.S. in Mechanical Engineering from the U.S. Naval Postgraduate School.
Nicolas El Baze, General Partner, Partech International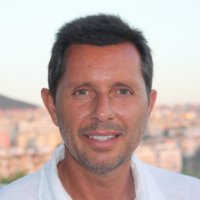 Nicolas joined Partech International in 2000 and focuses on early stage opportunities in Software and Internet.
Prior to Partech, Nicolas spent 15 years as an entrepreneur and was a co-founder of several venture-funded companies: Softway International (acq. by ITway), Softway Systems (acq. by Microsoft), and ISDnet (acq. by Cable & Wireless). Nicolas also lead the Softway Venture Development activity which resulted in the incubation of several successful start-ups in the U.S. and Europe including: RightPoint (acq. by E.piphany), MultiMania (IPO - acq. by Lycos Europe), and LibertySurf (IPO - acq. by Tiscali). Nicolas also served on the boards of Meiosys (IBM), Akimbi Systems (VMware), Pantero (Progress Software), ClearApp (Oracle), and Q-Layer (Sun Microsystems).
Nicolas received an MBA from Ecole des Hautes Etudes Commerciales (HEC) in Paris, and an International Management Program degree from UC Berkeley Haas School of Business and Universität zu Köln, Germany.
Nicolas enjoys traveling to new places, and attempts to fight off the effects of aging by playing tennis with his children, and by practicing and teaching Yong Do Won Taekwondo. He is also a co-founder of DBF, the leading French tech entrepreneur network in the US.
Michel Wendell, General Partner, Nexitventures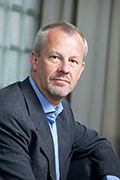 Michel Wendell has 20 years of broad experience in launching and managing international Infocom companies. By advising successful start-ups and billion-dollar market leaders in Finland, Sweden, France and the United States, Mr. Wendell has gained a thorough understanding of the changing dynamics of globalizing markets and rapidly developing technologies. His extensive network of contacts in Silicon Valley, where he resides, is a significant resource to Nexit's portfolio companies.
Before co-founding Nexit Ventures, Mr. Wendell served as Vice President of Business Development at Cadence Design Systems. He founded EuroVAR, a European-wide network of Windows based EDA solution distributors, and was VP Europe for OrCAD, Inc., a leading PC based design tool vendor.
Previously, Mr. Wendell launched Mentor Graphics' Scandinavian operations in Stockholm, Sweden, and subsequently headed European Marketing and Product Development from Paris, France, after which he managed partnership programs on a corporate level, based in corporate HQ in Beaverton, OR, USA. He has also worked for Nokia in Finland in various positions including technical application and sales management.
Alexander Fries, President, Ecosystem Ventures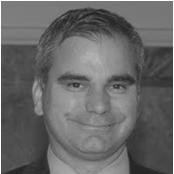 Mr. Fries founded Ecosystem Ventures in December of 2005 to address the pending need for investment and support in European technologies and pre-seed-stage companies. Mr. Fries began his career as a telecommunications analyst for Credit Suisse, and went on to build and prepare MCI WorldCom in Switzerland for the European telecommunications liberalization.
Mr. Fries then moved on to work as Executive Vice President of sales and marketing for Advance Visual Communications, a Boston-based venture-backed content company sold to USWeb, and as a senior market manager for Europe and Latin America at the Lucent Technologies Wireless Broadband Division.
Mr. Fries brings over 20 years of progressive experience in founding, funding, and managing global businesses that provide technology, products, and services to telecommunication operators, enterprises, and consumers. His most recent entrepreneurial experiences include the co-founding of Playspan Inc (e-commerce & mirco-payment platform for online gaming) and sold to VISA International in 2011 , SDK Biotechnologies Inc. (Diagnostics) and PURE SWISS AG (Beverage brand). In 2001 Mr. Fries also co-founded the ETH spin-off SVOX AG, a venture-backed company in Switzerland, where he led the marketing, business development, and strategic partnerships teams and sold to Nuance Communications Inc in 2011.
Mr. Fries is founder of the European-American Angels Club, a Silicon Valley-based organization that actively invests in European Start-ups. He also heads the Club Entrepreneur, a sub-chapter of the Swiss-American Chamber of Commerce in Northern California, where he is also a member of the Board of Directors. In 2010, Mr. Fries was also appointed to the Board of the Social Entrepreneurship Initiative, the first of its kind in Switzerland.
Mr. Fries received a BA in finance and an M.B.A. in telecommunications and international marketing from the University of San Francisco. Prior to moving to the United States, Mr. Fries accomplished a Swiss Banking Diploma at UBS. He has lived in Hong-Kong, Switzerland, Chile, and the USA, and speaks fluent German, Spanish, French, and English. This background allows Mr. Fries to interact professionally in a multilingual, multicultural business environment.
Startup's Pitching
Rushfiles works like Dropbox, but targets companies. It's simple: your files on all your devices - fast and secure (Denmark)
Ingenium Golf is leading the digital golf revolution (Denmark)
Meronymy is a high performance NoSQL Enterprise Database Management System (Norway)
Mercii is the most simple, fun and rewarding service for bloggers to recommend products on their site (Sweden)
MePin provides smart user account and transaction security as a service for online gaming, gamling and financial services (Finland)
DukaPC helps senior citizens connect to the digital world (Denmark)
Coagium increases the productivity and well being of the modern day workforce (Denmark)
Airstone labs builds cloud enabled supercomputers (Finland)
ZZzero eliminates all standby power in electronic applications (Denmark)
Bladena increases the lifetime of blades for wind turbines (Denmark)
Vuact is a new engaging video platform for video publishers (Finland)
Suntube removes installation costs for solar power plants (Denmark)
LeanEco ensures uninterruptible power supply at all times (Denmark)
Transfluent offers rapid professional language translation for social media, web and apps (Finland)
Actionplanner takes strategy execution to the next level (Denmark)
Relationwise empower businesses to act to changes in real-time (Denmark)
StockPeaks delivers unambiguous stock price expectations via smart phones (Denmark)
Kiggit is the new social (livescores and predictions) platform for true football fans (Denmark)
Wybra helps people meet in the real world (Denmark)
Planday makes employee scheduling and management easy, fast and mobile (Denmark)
Appflower empowers business developers to create efficient workflows without coding (Denmark)
Sponsor of Food & Drinks: Fenox Venture Capital

Fenox Venture Capital is a global VC, headquartered in Silicon Valley focused on providing seed, venture, and growth-stage funding to emerging technology companies in North America, Asia, and Europe. Fenox VC invests globally in the consumer Internet, retail and software sectors. Among its recent investments are Lark, DJZ, Bottlenose, Socialize, Roximity, Incident (gTar), Dream Link Entertainment (DLE) and Optilly.