Nordic ministers gather forces for young LGBTI people's wellbeing
Join the Nordic ministers and UN Envoy on Youth at 1:1 Democracy Square for this panel debate during WorldPride in Copenhagen
About this event
The Nordics have long been progressive in the LGBTI area, but there are still many challenges to address. Experiences of depression, anxiety and stress should not be part of young lives in the Nordic region.
In a brand-new report, studies from the region find that norms do not allow young LGBTI people to feel normal and accepted at school, in healthcare or in leisure time.
In this panel debate, Nordic ministers will launch the new report and discuss how the region can ramp up its work to improve and safeguard the rights and wellbeing of LGBTI children and youth.
Hosted by the Nordic Council of Ministers & Copenhagen 2021
Panelists:
Thomas Blomqvist, Minister for Nordic Cooperation and Equality, Finland
Peter Hummelgaard, Minister for Equal Opportunities, Denmark
Märta Stenevi, Minister for Gender Equality and Housing, Sweden
Abid Raja, Minister of Culture and Equality, Norway
Jayathma Wickramanayake, UN Envoy on Youth
Special guest speakers include Katrín Jakobsdóttir, Prime Minister of Iceland, young activists from the Nordics, and author of the new report Anna Siverskog
Moderated by Jani Toivola, Actor and Author of Boy in the Red Skirt
WAYS TO JOIN:
In-person: Register here for one of 150 tickets to be there physically in Copenhagen (tickets will be filled on a first-come basis)
Livestream: Tune in to the livestream at 10 CEST via this link: https://youtu.be/3CbTLTQweJw (protip: save it in your calendar)
See you there!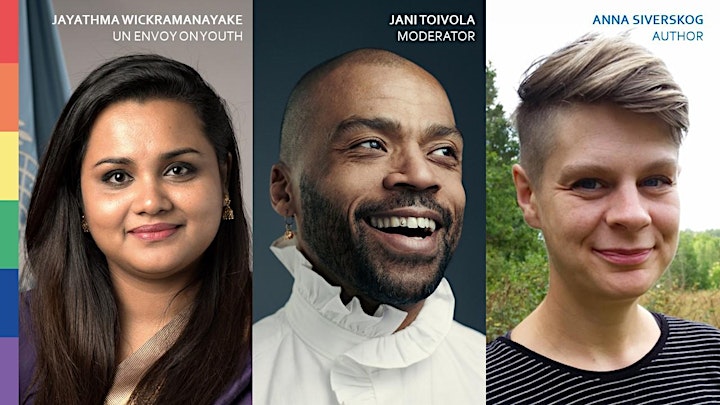 Organizer of Nordic ministers gather forces for young LGBTI people's wellbeing