Description
Nordic Female Investor Meeting 2017

Where female entrepreneurs and investors meet
Diverse teams create more value - simple as.
That's why we'd like to see more female entrepreneurs with wild growth ambitions to come forward and seek funding for their business ventures. We're convinced that an increased number of female investors will result in an increased number of female entrepreneurs, and together they'll reinforce the fact that both groups have an important added value for businesses across the board.
We'd love for you to join us for the second ever Nordic Female Investor Meeting - we've gathered some of the Nordic's most successful female investors for a conversation on their experiences, and what we can do to encourage more female investors and entrepreneurs to join in on the fun.
The event has a limited number of spots, open to - of course - both men and women. The conversation will be moderated by Maddy Savage, a former BBC journalist who is now specialising in Nordic tech and has moderated some of Europe's most prominent tech events, including the likes of Slush, STHLM Tech fest, and Stockholm Women in Tech Festival.


Speakers confirmed to date:
Jeaneth Johansson, professor in the field of entrepreneurial- and innovation finance
Investors
Hedda Pahlson-Moller - business angel and founder of Omsint/Tiime

Larissa Best - business angel, impact investor and director at Equilibre
Anna Ljungbergh - business angel
Miriam Grut Norrby - partner at Alfvén & Didrikson
Queen Invest - female-run investment company
Entrepreneurs
Dorte X Gram - Pila Pharma
Lycke von Schantz - PåHoj
Rebecka Björnsdotter, Rebecka Björnsdotter AB
Gulnaz Khusainova, EasySize


Practical information
• Registration starts at 13.00. The day ends at 17.00 with mingle and a light bite
• Closest airport is 20 minutes away (Kastrup in Copenhagen, Denmark)
• Don't forget to register latest 14th of November
• Registration fee 295 SEK plus VAT
Connect Speedpitch
Between 11.30-13.00, Connect invites investors to join their speed pitch event close to STUDIO. 10 companies pitch for investment, and a light lunch is included. More information on their website. Use the password "SpeedpitchNov" to apply.
Organisers

Minc supported by Almi Invest, EY and Connect
More about the speakers:

Jeaneth Johansson
Professor and researcher in the field of gender and finance
Jeaneth Johansson is a professor at Halmstad University and Luleå University of Technology, working in the field of entrepreneurial- and innovation finance.
Jeaneth has devoted her academic career to gender and equality in financing and innovation. Earlier this year, her groundbreaking research was published in Harvard Business Review, showing how VC's favor male entrepreneurs when meeting new ventures.

Her research is also in the areas of financial decision making, resource allocation and business modeling where economic, social- and environmental sustainability are central. Some of her research deals with business model development in innovative context, particularly in the area of digitalization. Other research deals with financial decision-making by professional financiers/investors. Johansson is further a board member in Enterprise Agency North (NyföretagarCentrum Nord)

Hedda Pahlson-Moller
Founder OMSINT/TIIME, Business Angel
Hedda Pahlson-Moller is a Business Angel, board member, adjunct professor, and active public speaker. The common denominator between the initiatives has been mobilizing capital and resources towards positive social and environmental impact, leveraging the power of diversity and entrepreneurship.
Hedda is the founder of Tiime.org, a social impact catalyst and Omsint, her investment vehicle. She is Adjunct Professor of Entrepreneurship and Social Entrepreneurship at Sacred Heart University and Executive Fellow at Essex University.

Hedda sits on the boards of the European Business Angel Network (chairing EBAN Impact), LBAN and Rising Tide Europe (women's angel fund). She is advisor to the Luxembourg government on Sustainable Development (Conseil Superieur de Development Durable) and sits on the advisory board for the Vodafone F-Lane Accelerator for Women Empowerment as well as EquiLibre, a Think Tank for Gender Complementarity.

Hedda is Swedish-Canadian and lives a colourful life in the booming metropolis of Luxembourg.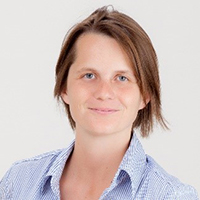 Larissa Best
Business Angel, Impact Investor and Director at Equilibre
Larissa is the director of the Luxembourgish association Equilibre. The mission of Equilibre is to promote gender complementarity in corporations.
She is also a co-founder of TIIME, a social impact consultancy as well as board member at LBAN, the Luxembourgish Business Angel Network.
She is actively engaged in her portfolio companies that range from FinTech to Healthcare to SaaS.
She has both a strategic and operations background, replete with financial analytical skills. Due to her entrepreneurial background and education (MBA and Masters in Finance), she has become a proverbial 'Jane-of-all-trades' and can play multiple CXO roles in the companies she engages with to drive value creation in her investments.

Anna Ljungbergh
Business Angel
Anna Ljungbergh is a business angel and board member at Propel Capital the largest privately funded seed investor in Sweden. She started her career in Silicon Valley in the early age of Internet 1995 and worked over ten years in Tech. Anna understands what drives people and business in a fast moving environment. The last ten years she has coached and advised hundreds of entrepreneurs and business leaders how to build winning teams, leadership and organizations. She has returned to Tech as a private investor and has good insight into the business from when it started over twenty years ago to where it is today.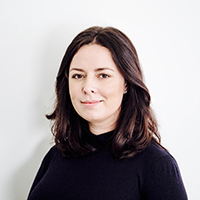 Miriam Grut Norrby
Partner at Alfvén & Didrikson
Miriam is a former entrepreneur, turned Venture Capitalist. She joined the investment firm Alvén & Didrikson as Partner in 2017, where she focuses on Venture & Growth investments in Northern Europe.
Prior to joining Alfvén & Didrikson, she spent 5 years as a Corporate VC at Schibsted where she worked with and led investments in consumer technology and fintech companies such as Lendo, Prisjakt, Compricer, Mittbolån, Kundkraft, Klart.se, Tv.nu, Omni, Lajkat Hygglo and Albert. She has operational experience from Facebook Inc's Global Marketing Solutions team and from serving as CEO of a Swedish SaaS startup as well as from co-founding a digital agency and a software company.
Queen Invest
Female run co-investing company.
Entrepreneurs in scale-ups
We are also happy to introduce female entrepreneurs doing scale-up business that have attracted venture capital.



Dorte X. Gram
CEO of Pila Pharma
Dorte X. Gram is the inventor, founder and CEO of Pila Pharma, a young pharmaceutical company based in Malmö. She is veterinarian by profession and joined the pharmaceutical industry early in the carreer to do a PhD within human diabetes and has worked with various aspects of drug development for almost two decades. Dorte moved from Denmark to Sweden in 2010 and she is determined to successfully taking Pila Pharma through 'the valley of death' to materialise her own invention and develop a novel and better treatment of diabetes. In 2016 Pila Pharma bought a clinical ready development candidate and is now recruiting patients for it's first clinical trial in type 2 diabetes.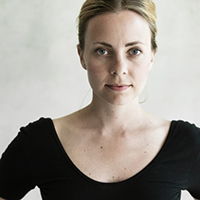 Lycke von Schantz

Founder and CEO of PåHoj
Påhoj is a Malmö based startup with the aim to facilitate for those who want to skip unnecessary car rides and still be flexible in their everyday life. The first product is a stroller and bike seat in one.
"Growing up in Lund, Sweden's largest bike city, and living several years in Amsterdam, biking has always been the natural way of transportation for me. Why should becoming a parent put an end to that?"
Påhoj is founded by Lycke von Schantz. She is an industrial designer with long experience with focus on consumer goods and have been working towards production in close collaboration with large international clients such as NOKIA, Marcel Wanders, MOOOI and IKEA.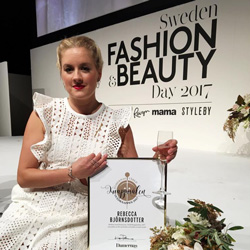 Rebecca Björnsdotter
Founder of
Rebecca Björnsdotter AB
Founded in 2016, the brand launched its debut AW16 footwear collection showing in London and Paris; with its distinctive point of view - drawing on Viking and Sami art, as well as the richness of Scandinavian landscape. The brand reflects Björnsdotters' uncompromising approach to quality and craftsmanship. All shoes are handmade in Italy, using Italian leathers and bespoke hardware. The brand has been worn by the likes of Lady Gaga, Josephine Skriver, Caroline Vreeland, Naomi Scott, Skai Jackson as well as Icona Pop; it is currently stocked at NK in Stockholm and Printemps in Paris.
Rebecca Björnsdotter is born and raised in Sweden and a graduate of London College of Fashions' prestigious Cordwainers program. She recently won the prestigious prize "Knappnålen" awarded to the most promising young fashion designer in Sweden.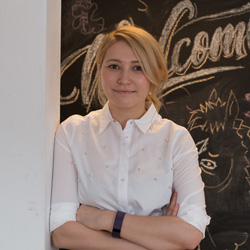 Gulnaz Khusainova
Founder and CEO of EasySize
EasySize analyses return behaviour of online-shoppers and helps shops decrease returns.
Originally from Russia she now lives in Copenhagen. She founded her first startup at the age of 19 and prior to EasySize, she was a founder and a CEO of 2 more startups in e-commerce, technology and mobile.
Gulnaz holds MSc in Strategic marketing and has an experience in big data technologies while working as a Head of a unit in one of the largest banks in Russia.