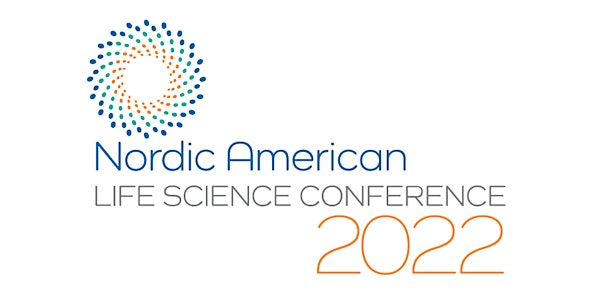 Nordic American Life Science Conference 2022
The largest Nordic-US partnering event in the US
By DNB, Business Sweden, Nasdaq, Back Bay
Date and time
December 7, 2022 · 8am - December 8, 2022 · 4pm EST
Location
Shearman & Sterling Conference Center 599 Lexington Ave New York, NY 10022
About this event
THE 7th ANNUAL NORDIC AMERICAN LIFE SCIENCE CONFERENCE, NEW YORK CITY
Celebrating Nordic American Life Science Investment and Partnering - Open to qualified investors and biopharma, medtech, healthtech developers
The most comprehensive gathering of Nordic life science innovation in the US, covering key company developments and trends from Norway, Sweden, Denmark, Finland and Iceland
The only event of its kind in the US, providing the largest US-Nordic forum for life sciences; an intimate and highly curated gathering
Taking place over two days in New York City, the conference brings together leading Nordic biotechnology, medtech and healthtech companies with investors for networking with industry partners, innovation organizations and corporate development
Hosted by DNB, Nasdaq, Business Sweden and Innovation Norway, with Back Bay Life Science Advisors founded on the goal of fostering ongoing US-Nordic collaboration, investment and driving Nordic life science development forward
Presentations by leading Nordic biopharma, medtech and healthtech companies in areas with high patient need including oncology, cardiovascular, metabolic health, wound care and vaccines
Expert panel discussions and workshops covering industry trends and challenges, including:
Business challenges in new technologies (CAR T, microbiome, mRNA)
Critical issues in digital healthcare development
Impact of current public markets on life science deals
Nordic equity valuations
Alternative financing and partnering trends
To learn more or to become involved with The Nordic American Life Science Conference, please reach out. We look forward to hearing from you!
VIEW PROGRAM AND VIDEOS: https://www.nordic-americanlifescience.com
This event is open to qualified investors and active biopharma, medtech and healthtech developers. Event organizers reserve the right to cancel bookings.