Norcross - Holidays with The Head Nurse (Eboni Amore)

Saturday, December 28, 2019 from 9:00 PM to 10:55 PM (EST)
Event Details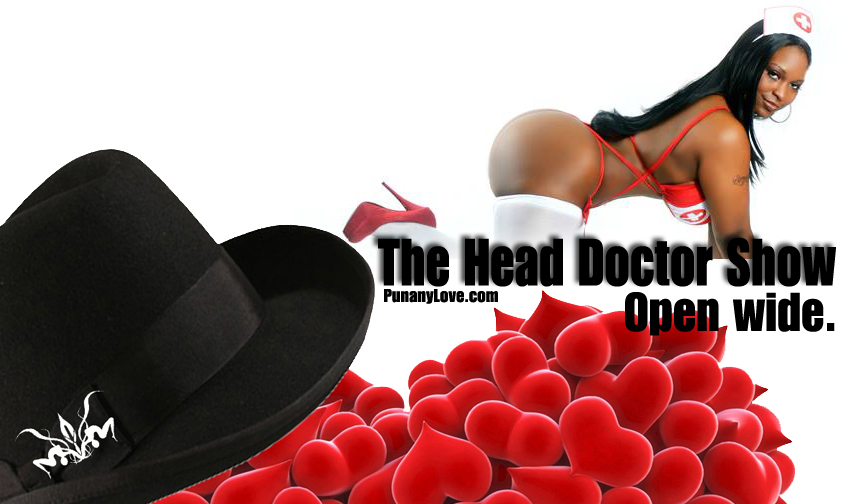 Introducing The Head Nurse!
Sex Education is fun with The Punany Poets! In this episode of The Head Doctor Show Jessica Holter welcomes  model/dancer/actress Eboni Amore and Dancer/Chorographer Classic into her sensual lair for a live performance and filming of Holidays with The Head Nurse. You will enjoy this intimate energy exchange, with intoxicating body poetry and sensual conversations about love and other good stuff.  Our Public Displays of Affection will test your pride and stretch your humility to angelic levels. Come with raw hunger and we will put sweetness on your tongue. Bring your open heart, and we will fill it with love.
Seeking passion? Well... reigniting your love life is ours.
Punany. Get some. Everything else, is just poetry.
Note: This is a holiday party with catered refreshments and live performances on Saturday, December 28th, 2019. We offer bus service if you need a ride. This show marks the beginning of our Season of Love and the celebration of our 25th Silver Anniversary. We invite you to come alone or with a friend.
Tickets are FREE for HIP Members. If you are not a member, but want to become one, Click Here.
PHONES: Please turn off your cell phone.
BAR: Complimentary Wine
FOOD: Fresh Fruit Buffet
NOTE FROM CREATIVE OUR CREATIVE TEAM
Wow! This is going to be fantastic! We look forward to entertaining you, especially as part of The Punany Poets 25th Anniversary Celebration. When you support our shows, you also support Jessica Holter's Vision to create awareness about one of our forgotten population, Foster Children. As a survivor of the Foster Care System, Jessica Holter is working on a 3 part documentary series that you can read more about at www.voicesoffostercare.com.
For more information about The Head Doctor Show visit www.punanytickets.com
 About The Punany Poets Theater Company
Aboout Jessica Holter
About HIP Inc
About Coffy TV
HIP MEMBERSHIP CARD
Save This Event
When & Where

HIP Learning Annex
5500 Oakbrook Parkway, Suite 250
Norcross, GA 30093


Saturday, December 28, 2019 from 9:00 PM to 10:55 PM (EST)
Add to my calendar
Organizer
HIP Room
presents
Romantic Comedy Shows for the Holidays from December through Valentine's Season and Black History Month and on through the Spring. There are special interest events, full stage plays and poetic cabaret shows, classes, date night, LGBT Events, All Man Revues and One Woman Shows by Jessica Holter (which feature more serious content). Join us at The HIP Learning Annex in Norcross and around the country, in celebration of The Punany Poets' 25th Anniversary. Of course Jessica Holter can not be everywhere performing new material from her now collection Verbal Penetration 2, Pussy Willow. You will find her at select events, but you may consider attending one of 25 Silver Sizzle Reel Tribute shows in cities we love but do not frequent. Please check out our tour planner at www.punanytickets.com. All donations, contibutions, volunteer services, and other participation benefits a very new program, Voices of Foster Care. Please check out this rare and special documentary series at www.VoicesofFosterCare.com.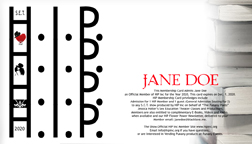 GET HIP TO H.I.P.
Holter Intellectual Property, Incorporated is an Education-based Nonprofit Organization, serving our Norcross community and Greater Atlanta with resources for self-enhancement. Come by and see us at the HIP Learning Annex in Norcross for cool classes, local tours, artistic activities and creative community service.
Click here to subscribe to our text messages.
HIP Member Events: If you are a member event, you may register to attend a show when Member seats are available, free.
Membership: To become a member of The HIP Team, email info@hipinc.org or visit www.hipinc.org.
The HIP Room presents various events for edutainment and education purposes on behalf of HIP Inc., through our Health and Wellness Team.