NorCal BMA Roundtable: Big Data Analytics is Kind of a Big Deal
Description
Join us Monday, June 20th, for an Interactive Marketing Roundtable Happy Hour Event with Jennifer Blatnik, VP Cloud and Enterprise Portfolio Marketing, Juniper Networks, Inc.

There is data everywhere and everyone wants to use it. IDC estimates the big data analytics market was worth $122B last year in 2015 and expected to grow to worth of $187B in 2019. Is there a magic Big Data Analytics tool that does it all? Do I need to hire data scientists, data architects, data analysts, database administrators, database programmers?
We will discuss best practices on what data to use, how to look for contextual data and set up data driven experiments to drive business outcomes. Please come and share your experiences, best practices, challenges and questions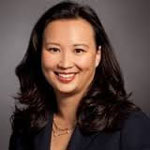 Speaker: Jennifer Blatnik manages the Cloud and Enterprise Portfolio marketing for Juniper Networks, Inc. Jennifer holds a B.A. in Computer Science from the University of California, Berkeley and has held leadership roles in Engineering and Product Management before moving into Portfolio Marketing.
BMA Roundtables are a smaller, more interactive venue to explore specific marketing disciplines. We feature leading speakers in a relaxed atmosphere with opportunity for audience participation. Registration is limited to 25 attendees.

Registration includes one drink ticket, drinks to be served by a certified sommelier and appetizers.

We listened to your feedback!
Our new Roundtable Series includes:
Happy Hour Setting

Discussions around Trending Topics in B2B Marketing/Marketing Strategies Workshops

Close to the freeway/Near public transportation/easy parking

Convenient, Mountain View venue