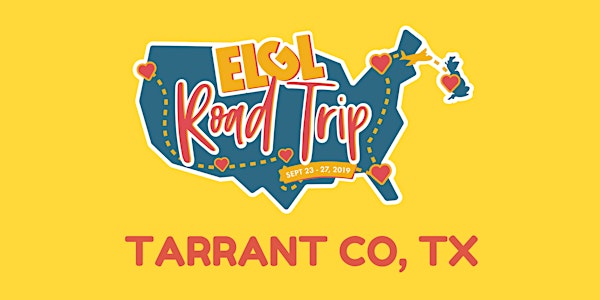 Nonprofits & the Local Government Departments They Love + What Works Cities Training
When and where
Location
Southwest Regional Library 4001 Library Lane Fort Worth, TX 76109
Refund Policy
Refunds up to 7 days before event
Eventbrite's fee is nonrefundable.
Description
Noon: Nonprofits & the Local Government Departments They Love
This session includes local government department heads and CEOs of 501©3 organizations that support government operations. (For example, a Library director and a Library Foundation CEO.) Topics include: why this relationship is so critical; why local government departments need non-profit support; and the types of programs/services that benefit from private support

1:45: On the Path to Certification: How to Sustain and Grow Your Data-Informed Government
Developing the right technical skillsets for staff is critical, but it is the strategic cultivation of culture that distinguishes the cities that let data-informed practices take root from those that die on the vine. Cities that build commitment and culture are more likely to realize results, whether it's better stewardship of taxpayer dollars, increasing positive outcomes for residents, or building authentic engagement with the community. Yet building culture is extremely challenging and requires consistent, visible demonstrations of commitment from leadership and staff. At What Works Cities, we have observed the power of commitment to grow an intentional culture so much so that it lies at the heart of our Certification program. In this workshop, learn from Results for America about how your city can build a data-positive culture through long-term strategies as well as small-input, big-impact steps your city can take immediately. You will learn through real-life tactical examples from other cities.

3:00: How local governments can engage communities in problem-solving using open data
While open data policies and portals are invaluable components of improving local governments' outcomes, the ultimate goal of all government work — including open data — is to improve the day-to-day lives of the people in a community. The Sunlight Foundation's Open Cities team has developed a framework called Tactical Data Engagement, a process for cities to facilitate opportunities for community use of open data to improve residents' lives. Through the What Works Cities program, Sunlight has been able to pilot this approach with city governments around the country. Learn more about this approach and take away some ideas to try in your community. (The session format will be a presentation followed by discussion.)
In advance of attending the WWC on Tour, we're asking that each city complete one What Works Cities Assessment. Please work with any of your attending colleagues to complete this assessment by September 23!

What is What Works Cities?
What Works Cities is a national collaborative supported by Bloomberg Philanthropies and provides city leaders and staff with tailored coaching and technical assistance to help them achieve national standards of excellence for well-managed, data-driven local government -- and improve outcomes for their residents.

What is the assessment and what do you receive for completing one?
The Assessment is a tactical tool for any city interested in benchmarking its current state of practice and building momentum for data-informed practices in government. By submitting a WWC Assessment, you'll get a pulse of your city's data-health and immediately gain access to expert support, in-person and online learning opportunities, and opportunities to connect with a like-minded network of your peers in local government for you and any of your city staff.

Questions?
Refer to our Assessment Guide, methodology, and glossary. With any other questions, write us at certification@whatworkscities.org.