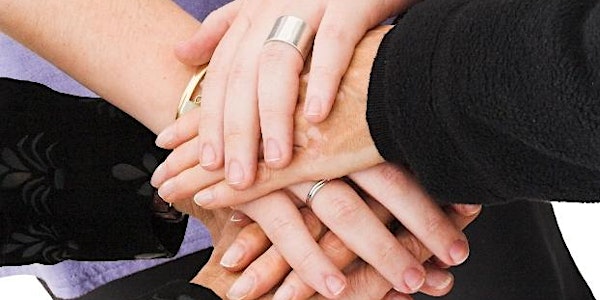 Nonprofits: Getting Support
When and where
Location
Union Cowork East Village 704 J Street San Diego, CA 92101
Description
When should nonprofits seek support and where can they get it?
Sometimes it's hard for nonprofit professionals to identify when they need help. When should insurance policies be reviewed, for instance? When is it the right time to end fiscal sponsorship? When should I seek a third party to bounce ideas off, and when is it a distraction? Once it's clear that help is needed, it's hard to know where to go for affordable (or free) help.
This session will summarize resources available to nonprofits in San Diego at different stages of their growth and development. We'll also discuss critical decision making junctures and red flags that nonprofit professionals should be on the lookout for. Session participants will walk away with a better understanding of the ecosystem of support organizations for purpose-oriented work in San Diego.
Who should attend?
Anyone who works in the nonprofit or social enterprise space and wishes they had more support.
Speaker Bio:
Sierra Visher Kroha is the current Executive Director of San Diego Social Venture Partners. SDSVP is an engaged philanthropy organization with affiliates in 40 cities across 8 countries that provides funding and pro-bono consulting to strengthen local nonprofits the community.
Before joining SVP, Sierra spent several years living in Nairobi, Kenya, helping to start, scale and then manage a national public health program with the nonprofit Deworm the World Initiative. As a result of the successful implementation of this program, 5.9 million children were dewormed annually, dramatically improving their health and educational outcomes.
A fanatic for working in nonprofits and with the interesting and passionate people that they attract, Sierra has held leadership roles in microfinance organizations, in refugee services, and business development programs in Latin America, and East Africa.
Sierra was the 2011 recipient of the Luther Gulick Scholarship for Leadership on International Issues. She co-chairs the board of the Karen Organization of San Diego, a local nonprofit supporting refugees from Myanmar.

Small Business Management 1-hour Monthly Sessions:

Growing a small business can be as challenging as it is rewarding. Critical decisions often have to be made quickly. There are a lot of aspects to running a business that are not always covered in traditional business classes. During these 1-hour interactive sessions, leading industry practitioners will explore key topics that are important to daily operations and company success. All sessions are complimentary and refreshments will be served.

This complimentary session is provided by UC San Diego Extension in collaboration with Union Cowork East Village.

UC San Diego Extension serves the critical lifelong learning and skill development needs of individuals, organizations and the community. We do this through continuing education, certificate and degree-related programs; community initiatives that support economic and social development; and a wide array of public-service lectures, forums and special events delivered both on and off campus and through print, internet, radio and television.

Union CoWork was founded in San Diego, California in 2013. The Company leases office and industrial space in urban infill neighborhoods in southern California. Our primary customer segment is private businesses, startups, entrepreneurs, students, and non-profits. Union has 3 levels of Membership based on privacy needs and size. Our spaces are accessible 24/7 by key FOB and we provide a Space Manager on site 9-5 Monday through Friday. Every Union location provides unique and comfortable space to develop relationships. Whether it is between colleagues or new acquaintances, we design our spaces to encourage relaxed and progressive conversation.