Nonprofit Trend Talk: Adapt for Success in 2018
Description
It is critical for nonprofit leaders and employees to stay on top of emerging trends in order to adapt, remain resilient and succeed. In this workshop, you will have the opportunity learn about the latest trends in fundraising, charitable giving and more.
The speaker will discuss the impact of these trends and offer recommendations to adapt. The conversation will highlight the state of the nonprofit arena and the philanthropy that supports it, as well as significant trends that affect how your organizations are able to operate to fulfill your mission and meet critical needs in our community. There will be time for Q & A. Bring your questions!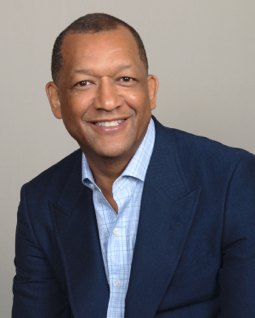 Instructor Victor Biggs is the founder and president of AimSmart, LLC and an Instructor for the Sanford Institute of Philanthropy at National Leadership Institute (SIP at NLI). His passion is to help leaders like you identify resources to impact the world for the greatest good.
He has more than 22 years of successful experience helping organizations implement strategic planning, team building, program development, major gifts and capital campaigns resulting in over $100MM raised. Biggs has excelled in leadership roles in the public sector, veterans' services, faith-based, and other human services organizations at all points in their performance journey. He has successfully helped several Forbes top 50 non-profit organizations such as The Salvation Army and Cross International.
Reserve Your Seat Today!
In order to consider the environment, there is no need to print your ticket.
THIS WORKSHOP IS BROUGHT TO YOU IN COLLABORATION BY: