The Nonprofit Capacity Building Speakers Series (CBSS) continues with more workshops in June for your leadership growth and development.
About this Event
Tyneisha Gibbs comes to Newark, NJ for the 2019 Capacity Building Series session "Nonprofit Roundtable for People of Color ," a workshop exclusively for POC. The goal of the workshop is to provide safer space for POC to engage in a supportive community for growth, fellowship, and development. The afternoon, lead by Gibbs, includes:
Workshop addressing state of the nonprofit sector, issues pressing to POC working in nonprofits, goal setting, community building, and more.
A Panel of Community/Nonprofit Leaders of Color
A Networking Happy Hour with light bites and refreshments.
GUESTS & PANELISTS INCLUDE:
Natasha Hemmings; CEO, Girl Scouts Heart of New Jersey
Taneshia Nash Laird; President & CEO, Newark Symphony Hall and President, Rush Philanthropic Arts Foundation's Board of Directors,
Dr. Beverly Lynn; President & CEO , Programs for Parents, Inc.,
Rodney Fuller; President & CEO, Boys & Girls Club of Newark, NJ,
Francine Chew; Vice President and Head , Investment Policy & Content, Impact & Responsible Investing at Prudential Financial
Angela R. Garretson; Chief External Affairs Officer, Office of the President at New Jersey Institute of Technology
WHO SHOULD ATTEND:
People of color working in all levels of service in the nonprofit sector including Executives, Directors, Direct Service Staff, Board Members, and more.
ATTIRE:
Comfortable and casual dress is recommended, jeans are welcomed.
COST:
Thanks to the generous support of our funders, we are excited to offer this workshop as a "pay what you can" opportunity. Any support you provide helps to cover the costs of providing the workshop and continuing our support of nonprofit leaders. The price of this workshop is valued at $120.
If you are unable to contribute to your ticket cost and need to register for a free seat, please email Vicki at VMFmpa@business.rutgers.edu and we will be happy to help.
Advance registration is required. Includes snacks in the afternoon and light bites and refreshments during happy hour.
The cost of this program has been underwritten by support from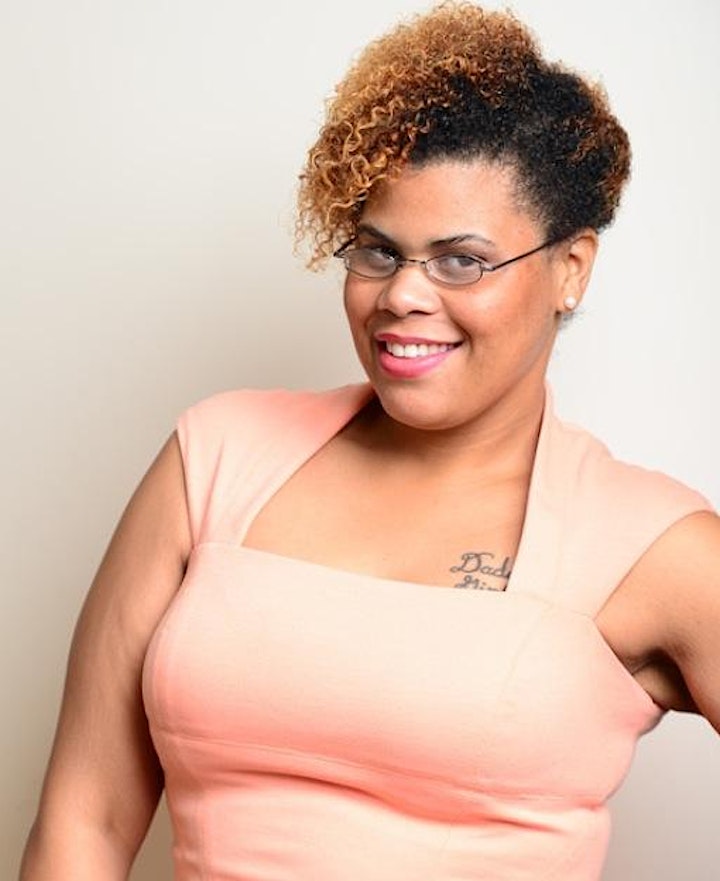 Tyneisha K. Gibbs is the founder and Principal Consultant of 144th & Vine, LLC, a nonprofit consulting agency and the co-creator of "Cuz I said So Podcast." She has her BA in Psychology with a double minor in Social Work and Multicultural Studies from Rider University, a Certificate in Non Profit Management from The College of New Jersey, a certificate in Corporate Social Responsibility from Rutgers Business School- Institute of Ethical Leadership and is a former fellow of the Rutgers Business School- Institute of Ethical Leadership's Victoria Emerging Leaders Program. She believes learning is a lifelong process and is dedicated to expanding learning opportunities for others.
Mrs. Gibbs has an introspective insight into the Non Profit sector due to her unique and wide-ranging background covering Outcome Measurement, Relationship Management, Workforce Development, Project/Program Management, Community/Public Relations, Strategic Partnership Development, and Urban/Multicultural Programs. With over ten years of Youth Development, Management and Supervision experience, she believes, "Unorthodox methods of Education can break generational cycles of mental enslavement." Her life's passion is dedicated to uplifting our communities through education and access to resources.
She was born in Newark, NJ and raised in the Jersey shore town of Neptune, NJ. She began her career as a teacher during the day and a volunteer within the Boys & Girls Club movement. Besides teaching and working in various roles for non- profit organizations throughout NJ, she is a PROUD member of Alpha Kappa Alpha Sorority, Incorporated, serving on both the local and regional levels. Mrs. Gibbs has spoken at colleges and universities, as well as facilitated workshops for her peers. In addition to being passionate about her career, she is a phenomenal wife and an amazing mother to her daughter.