Nonprofit Power Summit Luncheon: A 2017 Quick Guide To Successful Fundraisi...
Description
Erica Gwyn & Associates (www.ericabrantleygwyn.com), a nonprofit consultancy based in Atlanta, GA is assisting nonprofit leaders and executives to expand their organization's innovative reach with a powerful luncheon offered in the heart of downtown Atlanta.
Perhaps you have recently started a nonprofit (or want to establish one soon ~ very soon!) but unsure of what next steps it will take to begin effectively fundraising. Or maybe your organization has been established for a few years, but you are still unable to break the glass celiling when it comes engaging your board of directors. Or, is your organization struggling to make key partnerships that will allow for your agency to serve more constituents/clients. We get it, the process can be daunting, and down right stressful.
At this impactful and intimate event, get close and personal with high-performing nonprofit and corporate professionals so that they can enlighten you with resources, alwhilst enjoying delicacies from the world renowned Commerce Club catering staff. At this 2-hour luncheon, attendees will gather enough "quick guide of resources" in key areas such as fundraising, strategic planning, marketing, and financial and legal decision making.
Follow This Event On Instagram/Facebook Using Hashtag: #powersummitatlanta
EVENT SPONSORS: @camilletelicia @paychex (Instagram) @stickeryou (Instagram) @aado (Facebook)
EVENT VENDORS: @shereesstudiopayitforward (Facebook) @jdrakejewels (Instagram)
Luncheon Menu - Served Plated:
Commerce Club Salad: Mixed field greens, cucumbers, tomatoes, red onions, carrots, mozzarella cheese & White Balsamic Vinaigrette
Garlic Herb Roasted Chicken, basil whipped potatoes, broccolini, mushroom marsala, fried capers
Freshly Baked Rolls with Butter
Commerce Club Key Lime Pie
Iced Tea and Coffee Service
AGENDA IS FORTHCOMING. CONFIRMED PANELIST ARE: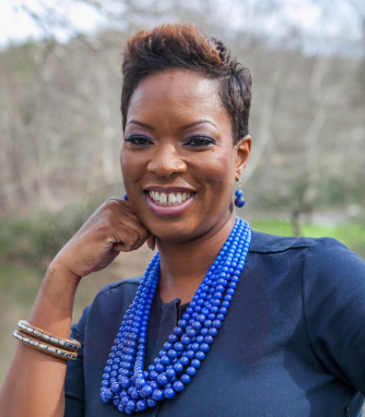 Mrs. Erica Brantley Gwyn - Speaker. Entrepreneur. Strategist. Nonprofit Guru.
Erica Gwyn & Associates was founded in 2016 after much demand from friends, colleagues and others who wanted more insight on how to successfully launch, manage and sustain a nonprofit career and organization. Mrs. Erica B. Gwyn has 20+ years of experience in fundraising and nonprofit program management with a specialization in STEM youth development. She heeded the call and formerly established the firm after previous years of providing pro bono and contractual support to friends and peers in the nonprofit industry. Mrs. Gwyn has consulted and/or worked for organizations such as Spelman Colllege, Atlanta Habitat for Humanity, Fulton County Schools, Girls Inc. of Greater Atlanta and the Partnership Against Domestic Violence. She holds expertise in the acquisition, retention and closeout procedures for more than $20.5 million in federal, state and local grants.
Erica is also a licensed Early Care Administrator through the Georgia Department of Early Care and Learning. In 2009, she established Kaleidoscope Kids Camp of GA (www.sciencecampatlanta.com), an out of school-time life skills and STEM career development camp, which has successfully served over 1200 youth to date. Erica is also a member of Delta Sigma Theta Sorority, Inc., National & Georgia Education Associations and the Junior League of Atlanta. She enjoys international traveling, concerts and listening to audiobooks and of course Georgia Football - Go Dawgs!!! She currently volunteers her time with the State of GA Department of Education - STEM School Certification Review Panel and as a Board Member with Communities In Schools of Douglas County.
Erica received her Bachelor of Science in Education from the University of Georgia and her Masters in Health Administration from Central Michigan University. She is a past Diversity Fellow with the Association of Fundraising Professionals (AFP) - Atlanta Chapter, 2011 United Way V.I.P. alumni. and 2016 Porsche Driving Force Awards Nominee.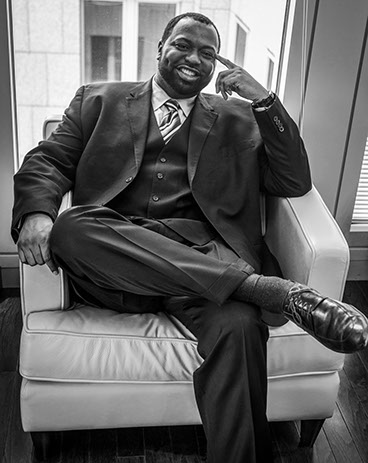 Mr. James Bailey - Committed to living by his personal motto, "Build As We Climb", change agent, thought leader and emerging philanthropist, James M. Bailey has dedicated his life to serving others. In 2015 he founded one of the nation's most innovative private equity firms, Greenwood Archer. Before Greenwood Archer, James served as Chief Executive Officer for the Atlanta Market of Operation HOPE, a global nonprofit organization focused on economic empowerment. Under his leadership, HOPE's southeastern region grew from a single person operation in 2007, to nineteen offices helping more than 160,000 youth, adults, and families start businesses, buy homes, raise credit scores and increase their financial literacy by 2015. A native Atlantan and die hard Georgia Bulldog, James has a proven track record of accomplishment. In 2012, James was one of eight Americans honored at the White House as a "Champion of Change: Following in the Footsteps of Dr. Martin Luther King, Jr."
A dedicated community servant, James volunteers as a mentor for the Priority Male Initiative, an advisor for Youth Entrepreneurs of Georgia, the Atlanta Public Schools R.E.A.L. Men Read Program, and most notably serves as Scoutmaster of the Mighty Troop 100 located on Atlanta's Westside, soon to be heralded as the largest Boy Scout Troop in the world!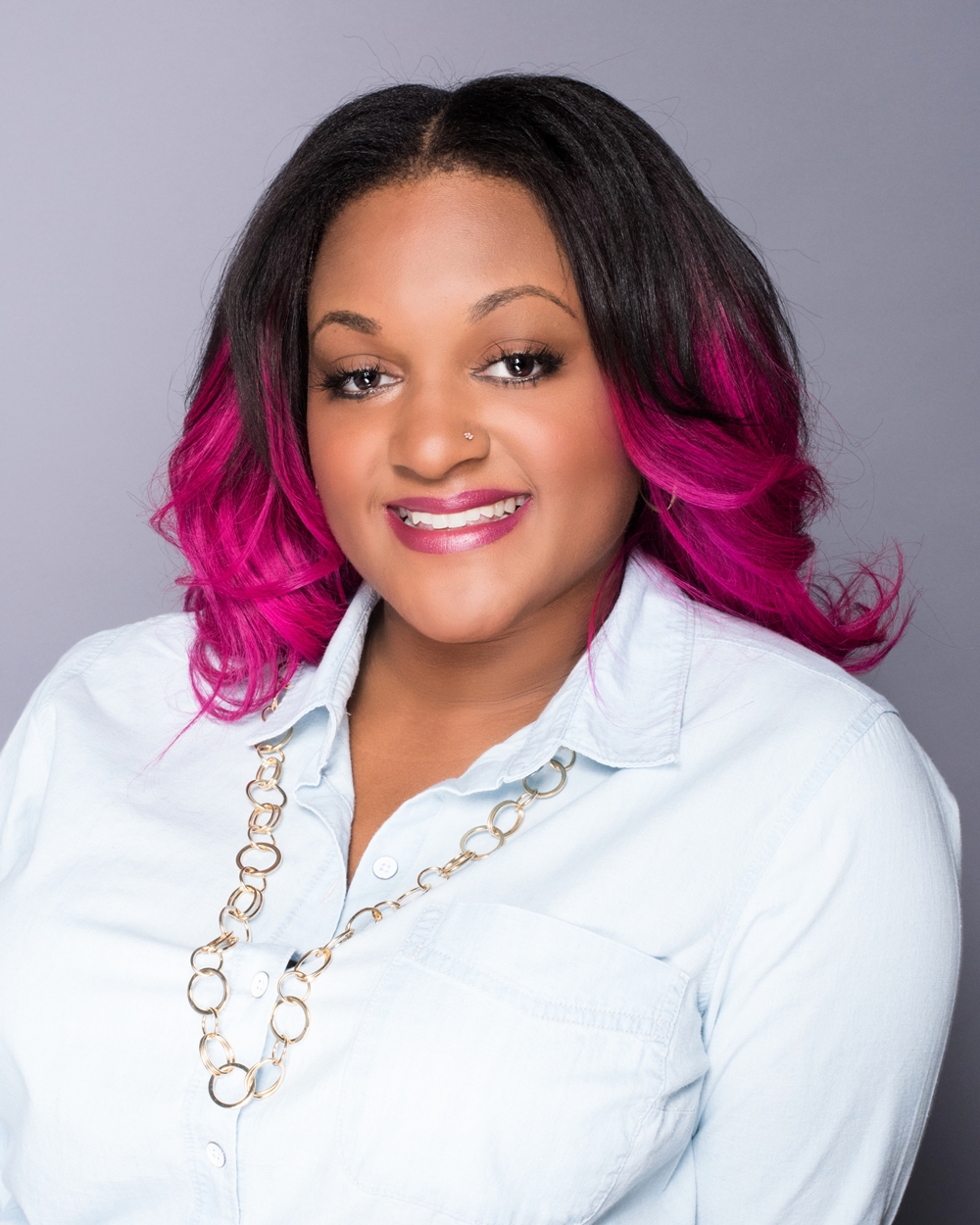 Camille Telicia – Business Empowerment Coach
Camille Telicia (pronounced Tuh-lee-cee-ya) is a business coach based in Atlanta, and owner of CamTel Innovations, LLC. Camille is on a mission to create powerful transformation in the world through supporting and empowering entrepreneurs.
As a serial entrepreneur for the better part of a decade, Camille started offering business coaching in 2014 when she decided that it was time to combine her love of entrepreneurship with her desire to empower and teach others. She now works with new and aspiring entrepreneurs via 1-on-1 and group coaching, as well as facilitating entrepreneurship courses and workshops that she has created.
Prior to becoming a full-time Business Coach, Camille worked as a Client Relations and Operations Manager for I.T. Consulting firms for 4 years. It was in this role that she realized the importance of creating lasting relationships with clients/customers by developing enjoyable and consistent client experiences with smooth and efficient in-house processes and procedures. Camille now works on these concepts and strategies with her clients and students after noticing how often operations is generally not top of mind for new entrepreneurs as they launch their businesses.
In addition to coaching and teaching, Camille is passionate about connecting people and giving back in various ways. She currently hosts a monthly networking event around Atlanta, called Network & Chill, designed to make networking low pressure and enjoyable. In 2015, she created and hosted The Young Entrepreneurial Success Tele-Summit, showcasing 6 successful young entrepreneurs over a 3 day virtual event. In 2013, Camille was the featured International Guest at the 3PM International Foundation's youth summer camp, located in Kingston Jamaica. Locally, Camille supports and works with Umi Feeds, a non-profit organization that focuses on feeding, clothing, and uplifting the homeless population in the city of Atlanta.
Camille is an alumna of The (GREAT) University of Georgia (B.S., Psychology) and Florida Institute of Technology (M.B.A., Business Management). She is the Co-Organizer of the Carol M. Clahar Memorial Scholarship Fund started in February 2016.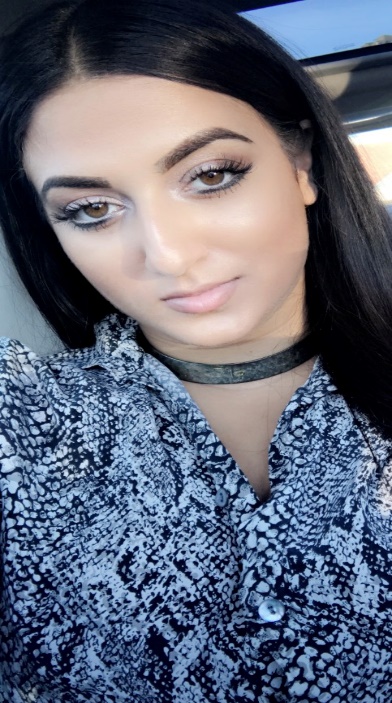 Sejal P. Mehra - Paychex Territory Representative
Born and raised in Newark, Delaware where my parents and brother still reside, Sejal attended Delaware
State University and received a Bachelors of Arts in Mass Communication with a minor in Business Marketing. As an active leader on campus, Sejal participated in Honors Societies, Fashion Club, Competitive Cheerleading, Special Event Hosting, Radio Personality for Delaware's local Hip-Hop station and treasurer for her Sorority. Wanting to explore and break out of the "small town-girl" shell, Sejal moved to Atlanta in 2014.
She began hercareer at Paychex as an intern in Dec of 2014, then worked as an assistant representative and and is currently in the top 10% of the company.
"I have always had a desire to work with numbers and in business while being able to help people by creating more than just a transactional deal. I enjoy my career because it allows every encounter to be the start of a growing business relationships".
Paychex, Inc. (NASDAQ: PAYX) is a leading provider of integrated human capital management solutions for payroll, HR, retirement, and insurance services. By combining its innovative software-as-a-service technology and mobility platform with dedicated, personal service, Paychex empowers small- and medium-sized business owners to focus on the growth and management of their business. Backed by more than 40 years of industry expertise, Paychex serves approximately 590,000 payroll clients across 100 locations and pays one out of every 15 American private sector employees. Learn more about Paychex by visiting www.paychex.com, and stay connected on Twitter and LinkedIn.