Nonprofit Management Summer Camp 2017

Friday, August 18, 2017 from 9:00 AM to 3:30 PM (EDT)
Event Details
Welcome to Summer Camp
The fourth annual Nonprofit Management Summer Camp is a retreat for nonprofit professionals in beautiful southern Vermont. Participants have the opportunity to take two workshops focused on the competencies of their choice. Workshops are tool-based, out-of-your-seat sessions, that encourage participation, connection, and fun.

Summer Camp is an inexpensive way to receive the training you need in an amount of time you can work with. Join us for a day of catching up, connecting with your nonprofit colleagues and innovating sector leaders, and eating s'mores. 
Workshop Descriptions 
Morning Sessions: choose one
CULTIVATING "COLLECTIVE AWESOME" FOR COLLECTIVE IMPACT with Jodi Clark
You've read about it and heard other communities taking the plunge, but how do you know if you are ready to dive into starting a Collective Impact initiative? Or rather, are you ready to commit to being a co-creator of "collective awesome?" This dynamic session will take the group through what has been named as the conditions for launching and sustaining collective impact using the principles of applied improvisation. This will be a highly participatory experience and provide examples of Collective Impact in practice in VT. Expect practical tools and a lot of laughter.
GIVING AND RECEIVING EFFECTIVE FEEDBACK with Kerry Secrest
Giving effective feedback is an essential, yet often difficult and stressful part of our responsibilities. Done poorly, it can seriously inhibit employee productivity and the effectiveness of a team. This interactive session will help you build competency and comfort in giving useful feedback.
Learning Objectives:
Understand challenges and solutions to giving and receiving feedback.

Giving powerful recognition and acknowledgement.

Create an individualized development plan to strengthen one's feedback skills.
Afternoon Sessions: choose one
MAKE YOUR MEETINGS AMAZING with Kerry Secrest
How many hours do you spend in meetings per week? And how many of those meetings are focused, efficient and finish right on time or earlier? If you're like most people, meetings can feel like an overwhelming waste of time. Let's get some of that time back and actually enjoy meetings again.
In this workshop will be cover how to run effective meetings yourself and how to influence others on your team who run meetings with simple strategies. We will help you create an approach that works for your organization and help you stand out as a leader who knows how to get things done and have fun while doing it.
BRINGING SHARED LEADERSHIP INTO PLAY IN YOUR ORGANIZATION with Lori Hanau
Whether you are working on your culture, building a team or collaborating with other groups, this interactive session will offer you experience in building the muscles of shared leadership. We will identify the foundations of Global Round Table Leadership's Shared Leadership Framework™ and model the process by embodying a "jazz ensemble" flow, bringing all voices and perspectives into the conversation. Through playing with the framework, we'll begin practicing this new way of leading, touching on shared leadership skills and techniques that offer ways to begin building group awareness, empowerment, and inspired collaboration. Participants will leave with the groundwork to begin to understand their own leadership mindset and how to guide teams toward greater excellence and outcomes from the inside out.
Trainer Bios
Jodi Clark is an experiential educator and facilitator with experience in a number of fields from both the nonprofit and private sectors. Jodi is a team member and "Steward for Collective Awesome" with Global Round Table Leadership where she offers her passion for working in service of collaborative teams, organizations, and initiatives from diverse sectors through trainings, facilitation, and soulful accountability measurement. She is also a faculty partner at Marlboro College Graduate and Professional Studies and teaches in the Collaborative Leadership Concentration. She works to cultivate joyful rigor and purposeful play with the groups she serves infusing organizational culture, project management, program development, and performance measurement with tools from theater, martial arts, and nature based leadership practices. Jodi is a Core Consultant with Marlboro's Center for New Leadership and is a Results Based Accountability trainer. She is also a founding board member of Wolfgard Northeast. Jodi resides in West Brattleboro, VT.
Lori Hanausupports shifts of consciousness, individually and collectively. She does this as the founder of Global Round Table Leadership (GRTL), where she works with people and teams to build the personal and shared leadership capacities necessary to open to their innate brilliance and become the change their own visions and missions call them to be. Lori fosters group vitality through her advising, facilitation and co-creative practices, including GRTL's Shared Leadership Framework. She is dedicated to guiding groups and individuals on their journeys to new heights of empowerment and accountability. This guidance leads to grasping the common core of our essential humanity, which naturally elevates a team's performance and capacity to deliver more tangible impact. Lori launched GRTL in 2002 after leaving her executive position in the manufacturing sector to pursue her commitment to support the flourishing of people and organizations.
Lori is a program co-chair, faculty partner, and community builder within Marlboro College's Graduate and Professional Studies management programs. She is proud to serve on the Board of Directors for the Social Venture Network, and on the Board of Advisors for The Of Many Institute for Multifaith Leadership at New York University. Lori is a founding member of the Nature Based Leadership Institute (NBLI), at Antioch University New England, and also a founding consultant of the Center for New Leadership at Marlboro College. She is a contributing writer on leadership for Conscious Company Magazine. In 2002 Lori co-founded the Mindfulness Practice Center in Keene, NH, where she also resides.
Travis Hellstrom is an entrepreneur, professor, author and consultant who helps optimists dream big and expand their influence. He is founder of Advance Humanity, one of the first dozen Certified B Corporations in Vermont alongside Ben & Jerry's, Seventh Generation, and King Arthur Flour and the creator of the Optimist Center based in Woodstock, Vermont. He is also Chair of Leadership & Management in the Marlboro Graduate School. He is the author of the Peace Corps Volunteer's Handbook and the Dalai Lama Book of Quotes. You can find more at travishellstrom.com.  
Kerry Secrest is an executive coach and leadership consultant who inspires the very best in her clients. Kerry pairs her experience working on four continents with a passionate, community-minded approach, helping her clients achieve their goals and deepen personal and professional fulfillment. Kerry's expertise includes executive coaching, team development, leadership training, and women in leadership. Whether working with individuals or organizations, her goal is to enable her clients to live and lead from core values in order to make a more meaningful impact at work, at home, and in communities. Based in Brattleboro, Vermont, Kerry believes that life is an adventure—and that growth happens when we operate in our "stretch zone." She has organized unguided rafting expeditions north of the Arctic Circle and backpacked through Siberia. In her youth, she was a competitive gymnast who trained at the Olympic Training Center.  Currently on the faculty of Marlboro College Graduate School, Kerry has a master's degree in International & Intercultural Relations. She founded the Women's Leadership Circles of Vermont, and was appointed in 2014 by the Governor to the Vermont Commission on Women. Kerry is proud that Watershed Coaching is a certified B (Benefit) Corporation.
Camp Sponsors
We are extremely grateful to the Hilltop Montessori School for providing such a beautiful venue for our summer camp this year!  We feel so priviledged to be able to conduct camp on this inviting campus!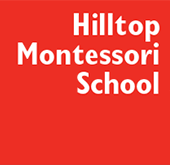 FAQs
What are my parking options at the event?
Parking is available free and on-site.
Should I bring a lunch?
Snacks and lunch are provided at Summer Camp.
Do I have to bring my printed ticket to the event?
You do not have to bring your printed ticket to the event.
What is the refund policy?
Access Refund Policy here If you need to withdraw from camp, please alert jjansen@gradschool.marlboro.edu as soon as possible.
Where can I contact the organizer with any questions?
Please contact Julie Jansen at CNL@marlboro.edu with any questions.
What is the official camp handshake, and should I be practicing in my downtime before camp?
The official camp handshake is the "Vermont Handshake" and can only be learned at camp.
When & Where

Hilltop Montessori School Campus
99 Stafford Hill Farm
Brattleboro, VT 05301


Friday, August 18, 2017 from 9:00 AM to 3:30 PM (EDT)
Add to my calendar
Organizer
Marlboro College Center for New Leadership

The Center for New Leadership at Marlboro College is a community focused on exploring and applying new approaches to leadership. Working with mission-driven individuals, organizations and coalitions, we build leadership capacity through teaching, coaching and consulting.
Nonprofit Management Summer Camp 2017