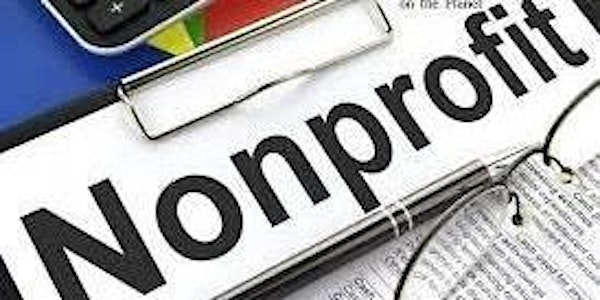 Nonprofit - Fundraising
Learn how to obtain your State Solicitation License. What is required when you have a raffle. What are the duties to your donors and more.
About this event
In this class you will learn how to obtain your Michigan Solicitation License. What is required when you have a raffle. What are the duties and responsibility of the Nonprofit as it pertains to fundraising? Best practices.  Fundraising tips and organization ideas.  How to turn the burden into the blessing.  Fundraising ideas! 
Other classes offered by Cornerstone Business Services are available through Eventbrite.com they include:
How to Start a Nonprofit 501c3
Board Selection and Board Protocol
Writing the Bylaws
Financial Fundamentals for Nonprofits
Grant Writing for Nonprofits
Fundraising and Regulations
Strategic Planning  
Testimonies
"When I first started the Nonprofit, I really didn't know what I had gotten myself into.  Lynda showed me where I should focus first and helped me to formulate a plan which turned an overwhelming situation into a step by step process.  I highly recommend Cornerstone to anyone who feels they need help starting a Nonprofit."
Allison Bedker, President
Gateway to Hope, Inc. (Nonprofit
"The classes covered a lot of information, delivered in concise chunks that were clear, logical, effective an easy to absorb. The format gave us the confidence to implement new techniques in our agency immediately. Lynda's direct feedback for improving our agency was invaluable. I can't speak highly enough of her courses and business ethics. We have been further blessed by hiring Lynda as our Consultant & she effectively helps us manage our business in the highest ethical manner possible. "
Melinda Breeding, COO
Passion of Mind Healing Center (Nonprofit)
I recommend Lynda to anyone who has or wants to start a business or nonprofit organization. She teaches you how to run your business as if its already a million-dollar operation. The structure she gives is really easy to follow and it's step-by-step. The heart she has and energy that she brings to every class she teaches or meeting is amazing. You leave feeling like you are ready to start or take your business to the next level. Thank you for helping me with my existing business as well as my nonprofit organization.
Raylonda McLlinton, President
            Shining Diamond LLC