Nonprofit Education Series: High-Impact Leadership - Governance and Best Pr...
Description
High-Impact Leadership: Governance and Best Practices for Public and Non-Profit Boards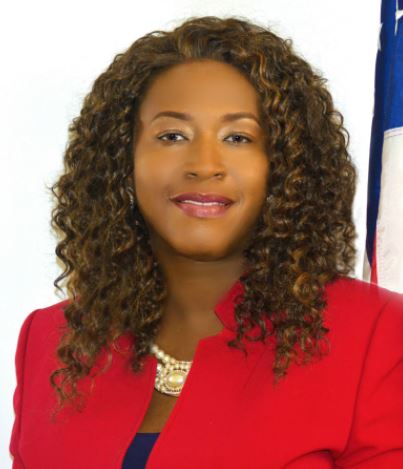 Presenter - Bacarra Sanderson Mauldin, Nationally featured speaker, National Board Member, Governance Expert
Bacarra Sanderson Mauldin, a native of Birmingham, Alabama, was elected to the Executive Committee of the American Public Transportation Association (APTA) as a transit board member at-large in October, 2017. She has been a member of the APTA Board of Directors since October 2015 and is currently the only sitting member from the State of Alabama. Ms. Mauldin is an active and engaged member who serves on several committees including the Transit Board Members Committee, Membership Services Committee, Diversity Council and Awards Committee. In 2017, Ms. Mauldin was appointed by APTA Chairman Nathaniel Ford, to serve as a champion for Workforce Development, which was one of his five priority focus areas for his term.
Ms. Mauldin was appointed to the Board of Directors for the Birmingham Regional Paratransit Consortium, also known as Clas-Tran in October of 2017. Currently she serves on the Finance and Human Resources Subcommittees. Prior to that, Ms. Mauldin served on the Board of the Birmingham-Jefferson Transit Authority from 2014 to 2017. She was Board Vice-Chair, Chairperson of the Operational Performance and Monitoring Committee and was a member of the Governance and Investment Committees. During her time on the Board, the BJCTA was awarded a TIGER Grant to create a Bus Rapid Transit line and a new state-of-the art Intermodal Center was constructed. She is a transit advocate, who has garnered the respect of her peers and the admiration of many transit riders for being a voice for them when important decisions are being made.
Ms. Mauldin considers herself fortunate to have the opportunity to work in her passion of public service and making her community better through her role as Principal Administrator for the City of Fairfield, Alabama - an older industrial city moving in a new direction under the leadership of Mayor Edward May, II. In this role, she has oversight of all of the city's administrative roles and functions. She served as the Chief Service Officer for the City of Birmingham and manager of its Civic Engagement Team from 2010 until 2017. In this role, she was responsible for the oversight of Mayor William A. Bell, Sr.'s Civic Engagement Strategy as well as the coordination of citizen volunteer efforts, disaster response volunteer service, corporate community service partnerships and National Service projects on behalf of the City of Birmingham. In addition, Ms. Mauldin was on the city's centralized grants team, where she has written and secured millions of dollars in funding for the City and its partners.
In addition Ms. Mauldin is the President/CEO of EdwardKizito, LLC., a strategic planning consulting firm that specializes in working with non-profits and small municipalities. Ms. Mauldin has worked with the following organizations:
Conference of Minority Transportation Officials

, Currently she is member of National membership and nominating committees - 2014 to present.

Conference of Minority Transportation Officials

, Birmingham Chapter (Current Membership Chairperson) - 2014 to present.

American Diabetes Association

, Birmingham Community Leadership Board - 2015 to present;

Birmingham Urban League, Inc.,

Board of Directors – 2015 to present;

Titusville Youth Football Athletic Association

, Board of Directors – 2014 to present;

National Urban League Young Professionals

– National Board Chief of Staff 2014;

Delta Sigma Theta Sorority, Inc.,

Jefferson County Alumnae Chapter – 1999 to present.
Ms. Mauldin has a Bachelor of Science in Business Administration and a Master's of Science in Management from Faulkner University in Montgomery, Alabama. Her awards include:
Alabama Power Distinguished Leadership and Service Award

- Best in Minority Business, February 2011.

"Outstanding Citizen"

–

The Honorable Terrie Sewell (D), 7th Congressional District of Alabama. March 2011.

"Outstanding African American"

-Metro Birmingham Chapter of the NAACP, March 2014.

"Civic Engagement Champion"

- National Urban League Young Professionals, January 2015.

"Youth Advocate Award"

– Mayor's Office Division of Youth Services, November 2015.

"Women of Excellence"

- Alabama Young Democrats, March 2016.

"Community Commitment through Service"

- City of Birmingham Mayor's Office, Community Policing and Revitalization, August 2017.
Ms. Mauldin is married to her friend since kindergarten, George Mauldin, Jr., is the mother of three children: Emuni, Morgan and George, III and has one granddaughter, Raelynn - all who inspire her to great every day.
Sponsored by