Description
Looking for a job? Want to advance your career? Get your ticket today so you can:
Find a new job or volunteer opportunity. You will get the chance to meet executives and board members, who are actively looking for new talents to join their teams. 130+ jobs available!

Make new meaningful connections. Throughout the event, we'll introduce short and fun activities to help event attendees within the same professional field get to know each other.
Get a chance to get your headshot taken for free. There will be a professional photographer at the event. Please arrive prepared for a headshot session if you are interested!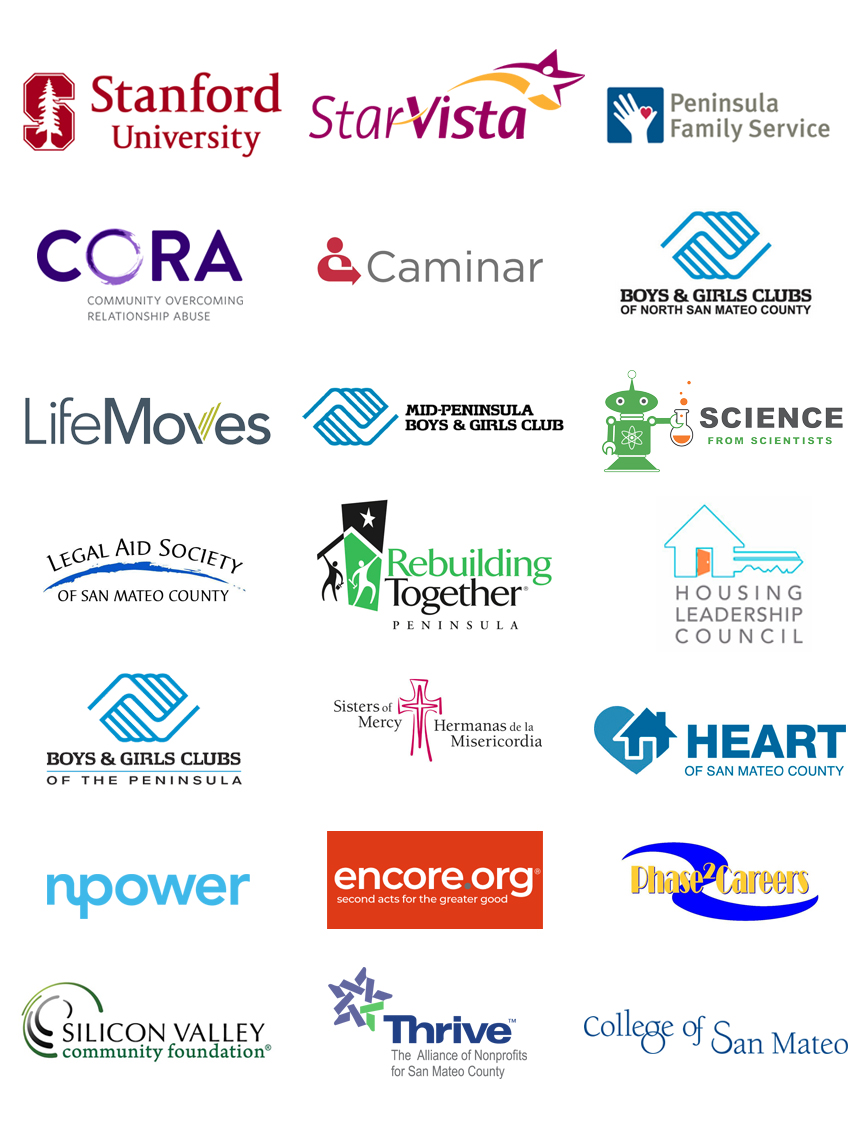 Explore Job Opportunities:
Stanford University
Administrative Associates
Financial Analysts
Maintenance Specialists
Project Managers
General Managers
Hospitality Supervisors
Executive Chefs
Sous Chefs
Casual Part-Time Dishwasher/Porter
Food Service Worker I, Dishwasher, Porter
Food Service Worker III, Grill Cook / Pantry
Food Service Worker IV, Line Cook, Prep Cook
Food Service Worker V, Cook
Custodian Leads
Custodians
Housekeepers
Boys & Girls Clubs of North San Mateo County
Legal Aid Society of San Mateo County
Peninsula Family Service
Site Coordinator, Fair Oaks Older Adult Activity Center, Redwood City
Social Worker (MSW)
Rebuilding Together Peninsula
Volunteer & Outreach Coordinator
Administrative Coordinator
HEART of San Mateo County
Caminar
Grants Development Specialist
Human Resource Operations Specialist
Regional Human Resource Manager
Administrative Assistant, Med Clinic
Assistant Case Manager
Bilingual DUI Counselor
Case Manager
Child Support FAST Partner
Clinical Case Manager
Community Support Worker
Coordinated Entry Specialist
Counselor
Friendship Circle Facilitator
Intake Discharge Coordinator
Peer Outreach Worker
Peer Support Worker
Quality Assurance Specialist
Relief Counselor
Substance Use Clinical Supervisor
Substance Use Group Facilitator
Youth Substance Abuse Counselor
Licensed Vocational Nurse
Medical Director
Psychiatric Nurse Practitioner
California Registered Nurse
Case Service Coordinator
Job Coach
Housing Leadership Council of San Mateo County
LifeMoves
Healthcare for the Homeless Care Coordinator
Case Manager, Single Adults
Clinical Case Manager
Per Diem, Licensed Vocational Nurse
Residential Counselors, FT & PT
Residential Services Coordinator
Sisters of Mercy
Part Time Driver
Full Time Food Service Worker
On call Certified Nursing Assistant
On call Housekeeper
CORA
StarVista
Development Assistant & Board Liaison
Grants Manager
Social Media Specialist
Programs & Services (Clinical)
Bilingual Mental Health Clinician, Archway Program
Bilingual Substance Abuse Counselor, Archway Program
Bilingual Early Childhood Mental Health Consultant
G.I.R.L.S. Program Coordinator
Program Manager/Director, G.I.R.L.S. Program
Programs & Services (Non-clinical)
Alcohol & Drug Counselor
Bilingual DUI Counselor
Full-Time Certified Drug & Alcohol Counselor
Residential Counselor
Overnight Residential Counselor
Relief Residential Counselor
NPower
Boys & Girls Clubs of the Peninsula
Director, Future Grads
High School Success Advisor
Middle School Success Advisor
After School Instructor
Athletic Coordinator
Evaluation Operations Associate
High School Success Coordinator
Office Clerk
Thank You To Our Sponsors:
Silicon Valley Community Foundation