Description
Tickets for the general public are sold out, but there are still spaces available for Full Circle Fund Members. If you are a Full Circle Fund Member, contact rsvp@fullcirclefund.org for the access code.
Are you thinking about taking your first nonprofit board seat? Do you want to be a better nonprofit board member? Either way, this training series is for you!

We've partnered with experts at San Francisco State University College of Extended Learning to bring you three trainings designed to empower you to deepen your engagement in the social sector. Sessions cover best practices of nonprofit board service and include panel discussions featuring friends and members of Full Circle Fund with expertise in one of three nonprofit management domains: Board Governance, Fundraising, and Evaluation & Impact.
About This Session
This session is focused on measurement and evaluation for nonprofits. The board's role and legal obligation for a nonprofit organization is to oversee the management of the organization and ensure that the organization fulfills its mission. To do that, board members need to understand the basics of measuring nonprofit impact, which is quite different than how the business world tracks its progress.
Increased emphasis on program evaluation and performance measurement have affected how nonprofit organizations design programs, measure effectiveness and communicate outcomes to stakeholders. Increasingly, nonprofit leaders are seeking to evaluate the effectiveness of their programs, both in response to funder demands and to improve services to clients. This lecture will discuss why we need to evaluate programs, the elements and obstacles of program evaluation and what board members need to know about evaluation to be effective stewards.

In the session, you'll gain an understanding of evaluation concepts, have a chance to try on your learning, and depart with a list of suggested resources to help you go deeper into specific topics.
Agenda
5:30pm - Dinner & networking with current and prospective board members
6:00pm - SFSU faculty presents best practices and case studies
7:20pm - Board members from different types of nonprofits share their experience
8:20pm - Closing remarks
Our Speakers

Faculty Presenter: Jamie Austin, MPP/MPH, Senior Director of Insights and Analytics, Tipping Point Community
Panelists:

Our Partners


For more than six years, San Francisco State College of Extended Learning's Nonprofit Management Certificate Program has provided aspiring and current nonprofit leaders with hands-on experiential and problem-focused learning, equipping them with the skills and tools needed for to accelerate their social impact.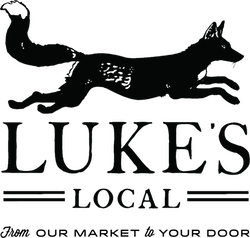 Luke's Local is a grocery and meal delivery service with a mission to help busy people eat well - whether that's through their mobile app or at their Cole Valley market. They have generously donated a catering package to feed those hungry for ways to connect and accelerate change in the Bay Area.