Nonprofit Academy - October Session "Technology & Software"
Description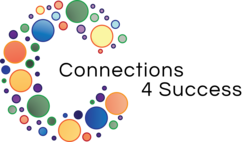 Launches our Connected Solutions Nonprofit Academy Series



This Connected Solutions Training Series

was created

for executive directors, directors, and upper-level management in the nonprofit sector. Nonprofit Academy is a series of workshops designed to make an impact and give high-level tips capable of being implemented immediately to diversify and retain funding, create long-term sustainability, integrate technology, and be proactive with policy and regulation change.
Nonprofit Academy's bi-monthly breakfast training sessions recur on the 3rd Thursday, starting February 21st, from 9:30 a.m. - 11:30 a.m. at Carlow University, University Commons building.


Nonprofit Academy will convene February through November 2019; breakfast will be provided.
---
October 17, 2019
Technology & Software
Do struggle to know what type of technology you should be investing in for your nonprofit? Is a limited budget preventing you from adding helpful software? Does your staff fear technology and updated software programs?
If you answered YES to any of these questions, the Connected Solutions Nonprofit Academy session "Technology & Software," is right for you. Join Connections 4 Success for our October Nonprofit Academy session, where you will be discussing how to determine the right technology and software to invest in, allocate funding in advance for technology innovation, and ways to overcome employee fear of new technology.
When you attend this event, you will be leaving with tips on how to:
Determine the right technology and software based on your nonprofit's needs

Impact

Transparency

Funding Streams

Expenditures and Donations

Operating Line Items

Program Management

Allocate Budget Line Items for Technology Innovation

Preparing and Training Employees Technology Updates
---
Meet the Speaker:
Vanessa Dodds is a business strategy, professional development, and workplace development expert with over a decade's expertise and experience across the small business, trades, public sector, and nonprofit industries. She is an accomplished leader within the Greater Pittsburgh region with a proven track record of successful organizational growth.
Vanessa's business acumen, experience, and capability to solve problems across multiple industries is what makes her methods and insights so valuable. She is the president and founder of Connections 4 Success. Her work has been sought out by some of the Western Pennsylvania's award-winning businesses. Vanessa's work has been imperative to these companies' ability to create business business growth, sustainability, skills development, and methods of successfully pipelining talent into their businesses.
In 2018, she launched Connections 4 Success' Connected Solutions training series for architectural, engineering, construction (AEC) industry Leaders. The Connected Solutions Training Series was created for C-level business executives in the architecture, engineering, construction (AEC), manufacturing industries, their peripheral partners, and skills training institutions. The Connected Solutions Training Series highlights common pain points occurring within the trades industry and provides practical solutions to implement immediately.
Vanessa was one of seven consultants invited by Fred Brown to participate on The Forbes Funds consultant committee to design a vetting process to match and award consultants to funding opportunities and nonprofit projects. She can be seen speaking at multiple conferences throughout 2019 and giving valuable organizational and operational solutions on her vlog series at www.connections4success.net.
---