Actions and Detail Panel
Noni Learning & Family EXPO
Sat, January 20, 2018, 9:00 AM – 6:00 PM CST
Description
The Noni Learning & Family EXPO is a very special annual event designed for Noni users, as well as families all over the Central Texas area. Join us and discover the joy of learning, have lots of fun and make new friends!
Doors open at 9am and close at 6pm.
Admission only $8 (Kids under 2 get in free).
$5 Early bird pricing until 9/20.
Event highlights include:
Expo Floor - 175 vibrant exhibitor boothsŸ

Just for Parents section - books, shopping, tech, discounts, services, new releases and more

Educators Corner - books, resources, organizations, materials and other useful tools for teachers, administrators and homeschooling parents

Technology Center

Health and Wellness Pavilion

Noni 2018 Education Symposium - expert speakers from public organizations, the private sector and homeschooling advocates share their views on some of the most provocative and relevant topics on education today. Schedule and talents will be announced soon.

Free fun in the Creation Station with: Arts & Crafts, ©Lego Stations, Water Works and more!

Nonstop knowledge at the Learning LoungeŸ

Tour the Giant Inflatable Brain, in the Brainiac Hall

Plant your seed in the Community Greenhouse

Jump into the Stunt Camp Obstacle Course

Unleash your creativity in the Dino Studio

Dance to the lights and sounds of TechnoTown

Join our site-wide scavenger hunt and get cool prizes at the Treasure Chest

Show us your beautiful smile and learn about dental hygiene at the Tooth Stop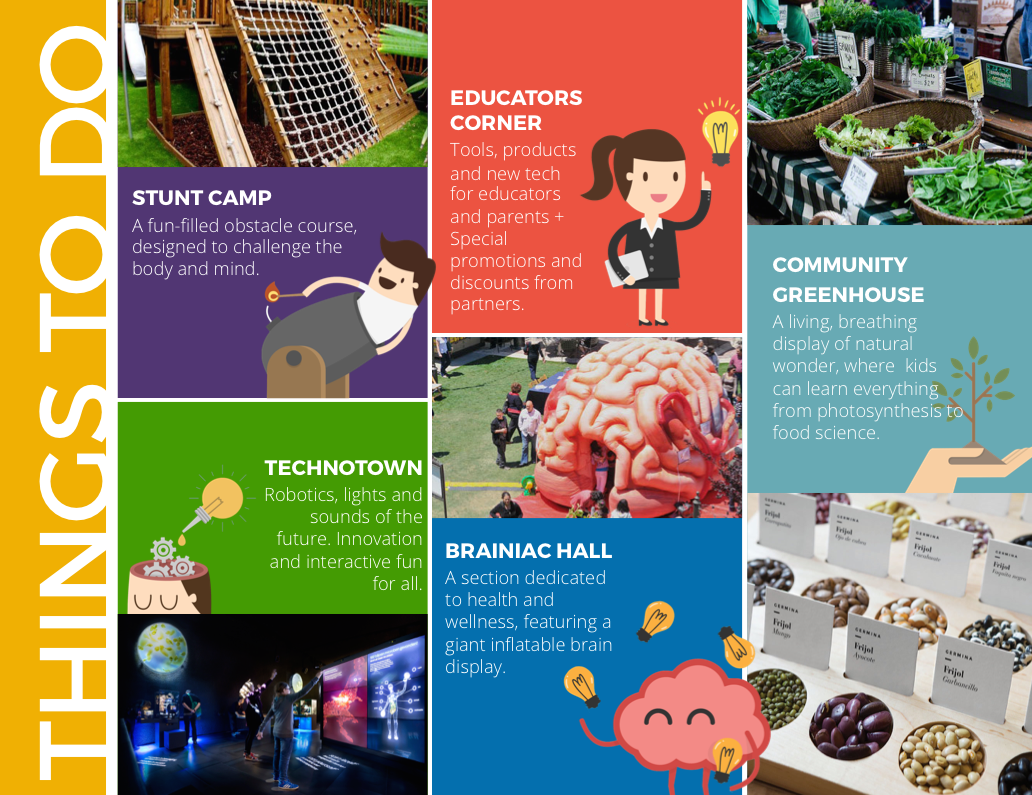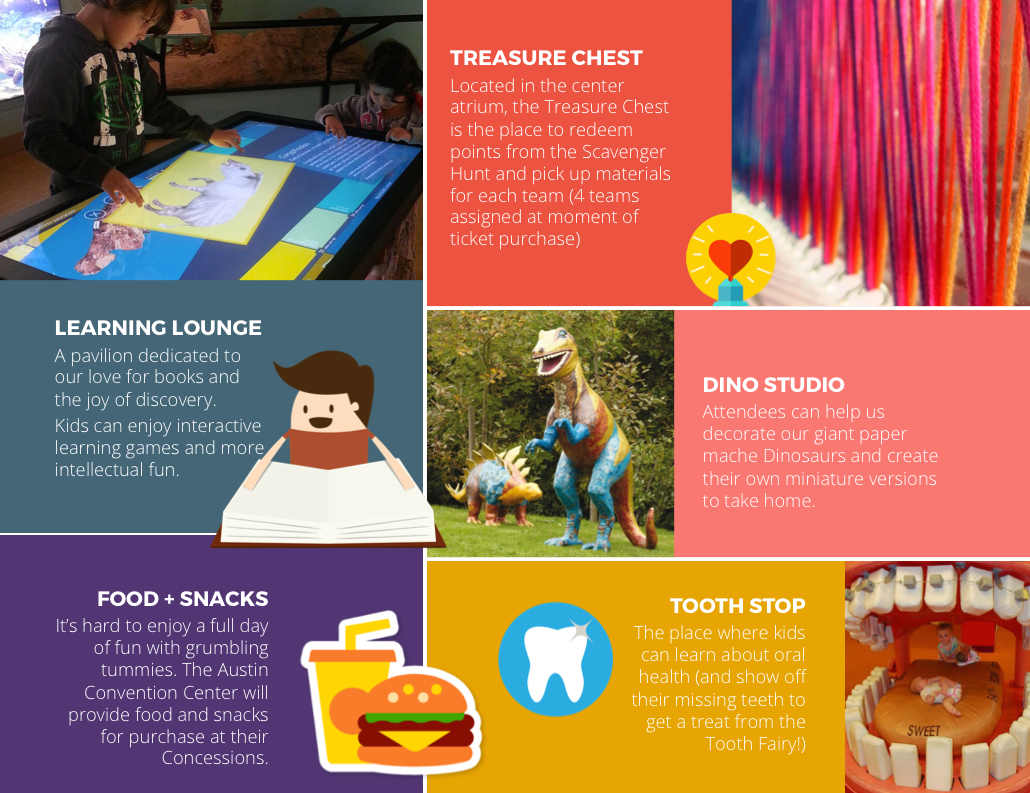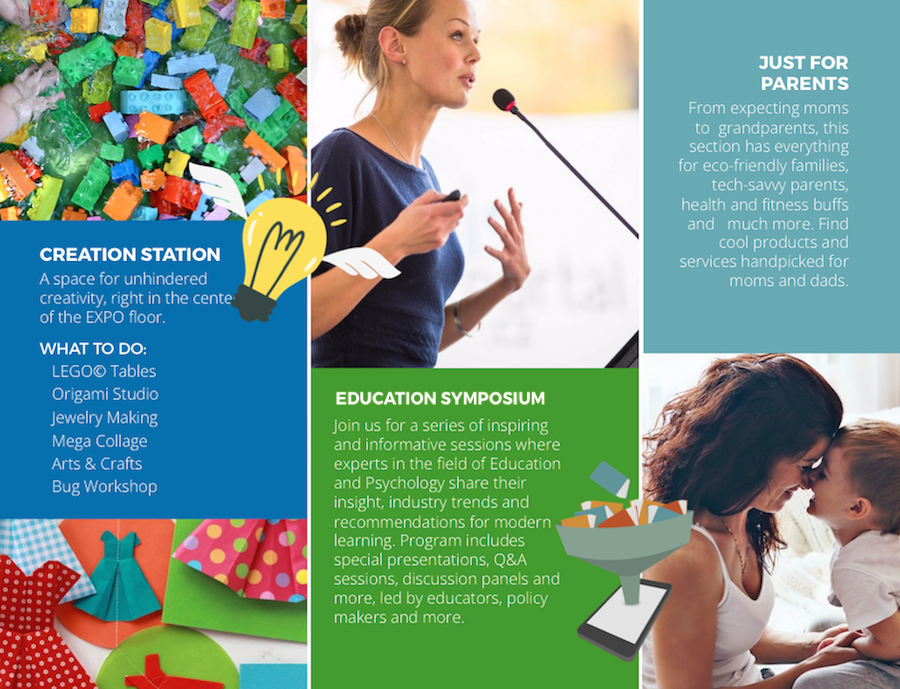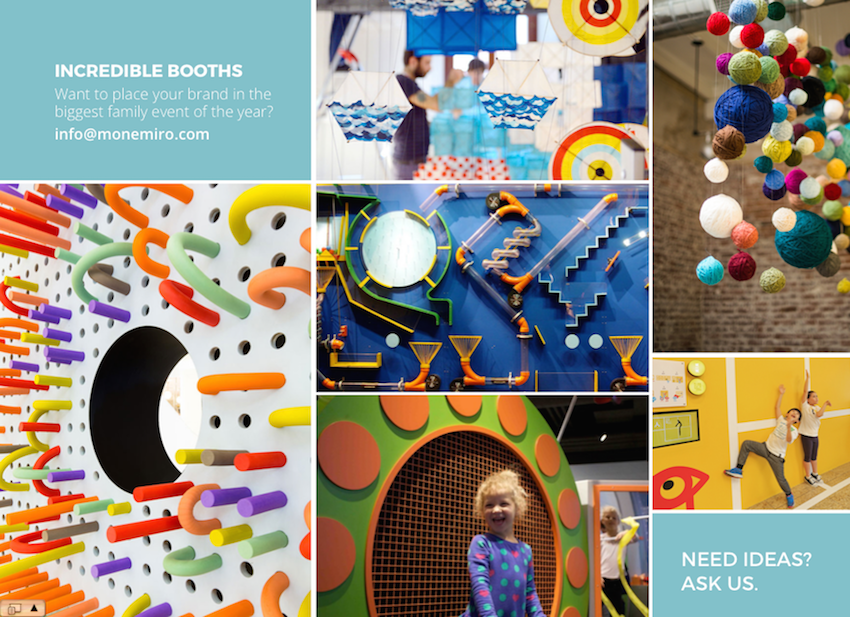 MORE DETAILS:
ŸFood will be available for purchase inside the EXPO Hall

Parking at the Austin Convention Center is $12 per day. Street parking is also available in surrounding areas.

Children will not be admitted into event grounds without a supervising adult. Please read all our Event Attendance Policies on our website.

To sponsor the event or reserve your booth: info@monemiro.com (exhibitor booths start at $795 and can be reserved with a deposit).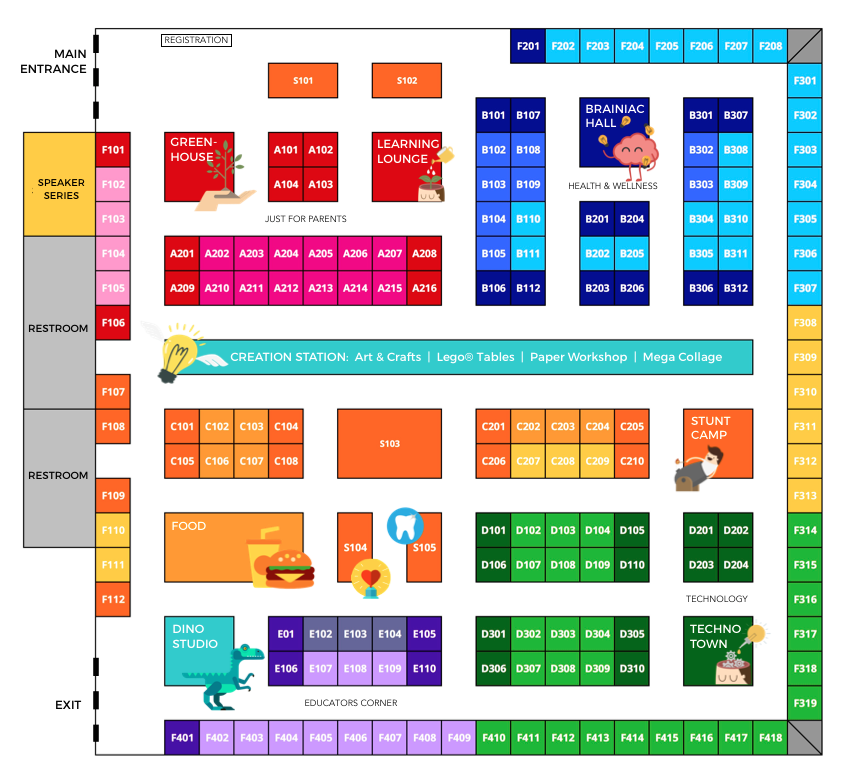 © 2017-2018. Noni and Noni EXPO are registered trademarks of Moné & Miró LLC.