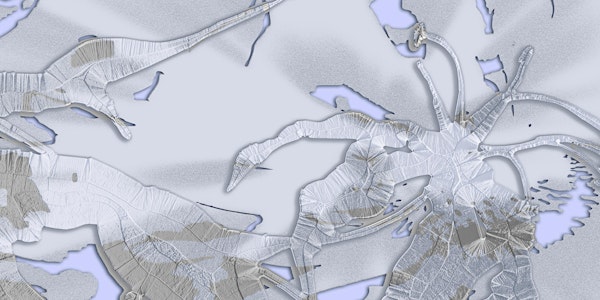 (Non)Depleted at Gr_und, Berlin
Location
Gr_und
Seestraße 49
13347 Berlin
Germany
(Non)Depleted is a group exhibition that investigates the broader context of our social, political and ecological relationship to materials.
About this event
(Non)Depleted is a group exhibition that brings together contemporary design and art projects to unwrap the meaning of depletion in the current context. Through this choir of critical but upbeat voices, the exhibition explores unconventional roads to material and systems. That enables different tactics, methodologies and perspectives—translated into objects, installations, furniture and research-based practice.
The title "Depleted" refers to the prevailing challenges of resource depletion, extractive capitalism and the ongoing effects of climate breakdown. While the "Non" highlights the creative minds and practitioners, which address these issues and envision alternative directions. The constellation of sixteen projects and twenty-four individual voices observes and challenges policies that structure resource management and the ecological, emotional, and political implications.
As the contributions transverse different material narratives, they explore modes of visually posing questions and opening up space for a multitude of perspectives—reaching a moment of reflection than a conclusion. An in-between state of transition and not yet knowing—where a statement does not have to be an answer. Letting go of the innovation-driven society's expectations to claim solutions before the question is fully asked or even understood.
Here we invite the audience to reflect with us on what we mean by "forward"–while keeping in mind the distance act of spectating.
ARTISTS/DESIGNERS
Barry Llewellyn, Blast Studio, Davide Piscitelli, Delphine Lejeune, Esteban Gomez, Filip Samuel Berg, Isabel Cavenecia, Kajsa Melchior, Louise Bègue-Teissier, Lukas Stoever, Merle Ibach, Noa Jansma, Patrick Salz, Paul Heinicker, Paulo Arraiano, Rollo Bryant, Romain Albers, Sarah Roseman, Shyamala Maisondieu, Vincent Snijders, Yana Zschiedrich
PLEASE NOTE
The event follows the current COVID measures of the local government (Berlin).
ABOUT CURATORIAL TEAM
(Non)Depleted is an ongoing curatorial project. That investigates the broader context of our social, political and ecological relationship to materiality—focusing on aesthetics, research and self-reflection. As a curatorial team, we intend to use the exhibition as a site to co-produce interdisciplinary knowledge. Across the areas of material research, infrastructural powers and socio-ecological urgency.
ABOUT GR_UND
Gr_und is a nonprofit artist-run space situated in Wedding, Berlin. With its170m² it is an active space for the materialisation of curated concepts. Using multi-displinary methods of visual art, performance, sound and linguistics.
Team: James Verhille, Damien Sayer, Anna Frick, Cedric Mantel, Nina Blume
SUPPORTERS
This project is made possible thanks to the support from The Embassy of the Netherlands in Berlin. It will be part of the first weekend of the Berlin Design Week 27.05–30.05.2021.