Non-Profit Organization Committee Meeting - Thursday, September 21st, 2017

Thursday, September 21, 2017 from 8:00 AM to 9:30 AM (EDT)
Event Details
Thursday, September 21, 2017 Non-Profit Committee Meeting
PLEASE NOTE THE CHANGE TO THURSDAY MEETINGS
 Please join us on Thursday, September 21, 2017 for a topic that will of interest to many:
"How to Make the Ask"
Did you know that donations from individuals account for over two-thirds of all charitable donations? That's over $281 billion in in 2016 alone!
How can your organization getting a bigger piece of the giving pie?
Join Jennifer Galloway, of the Wolcott Hill Group, and learn not only How to Make the Ask but Who to Ask! This participatory class will equip you with the tools necessary to better recruit, cultivate and solicit donors with confidence and purpose.  
During this session, participants will learn:
The Basics of Fund Development Planning (Take the Fundraising Quiz and see how your organization stacks up!)

How and Who to recruit – the circles of impact

Rules for Asking

Preparing for a Solicitation

The Ask Itself

What to do if … scenarios & responses (all acting levels welcome!
Who will benefit:  CFO's, controllers, board members and staff of Non-profits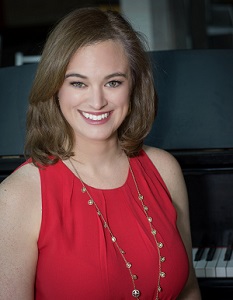 Jennifer Galloway

Founder
Wolcott Hill Group
Jennifer is the Founder of Wolcott Hill Group, LLC, a Fundraising Consulting Firm based in metro Washington, D.C. that works with Not-For-Profits throughout the country. Jennifer founded Wolcott Hill Group in 2012 after spending roughly eight years in national political fundraising and government affairs roles in Washington, D.C. and Connecticut, her home state.
In this role, she has supervision over the development affairs of her clients, with an emphasis on interacting with Organizational Leadership on the planning and execution of fundraising activities including Capital Campaigns, Major Gift Initiatives and Sponsorship Engagement. Jennifer has assisted her clients in the cultivation of major gifts/sponsorships which have achieved fundraising goals from $200,000 to over $2,000,000.
Jennifer began her fundraising career serving as Deputy Finance Director/Finance Director on campaigns for Mayor, Governor, and the U.S. House of Representatives in Connecticut. She continued her political fundraising career in Washington, working with Members of Congress, Statewide Candidates and various Political Action Committees. From 2006 through 2009, Jennifer expanded her career by working for two major Connecticut Government Relations firms, where she represented various social and religious-oriented Not-For-Profit organizations and associations, and For-Profit clients in the insurance, hospitals and healthcare, and utilities industries.
Jennifer obtained a B.A. in Political Science with a Minor in French from Sacred Heart University in Fairfield, Connecticut. Jennifer is a 2016 Leadership Center for Excellence 40 Under 40 Honoree and the Wolcott Hill Group is a 2017 Arlington Chamber Best Business of the Year. Jennifer resides in Arlington, Virginia with her husband and one year old daughter.
Includes 1 hour of CPE
8:00 - 8:30 am - Welcome and Networking
8:30 - 9:30 am - Discussion 
Thursday, September 21, 2017
Location: National Hospice & Palliative Care Organization
1731 King Street, Suite 100
Alexandria, VA 22314
Parking Information:
There are free public parking spaces about two blocks away at The Durant Center and at Jefferson Houston School. 
We suggest using Peyton Street to get to Cameron (Cameron is a one way street, so you can't drive through the arch and make a right on Cameron, only a left).  Come up Cameron and park at the Durant Center and then walk up to NHPCO through the back side of the arch/driveway. 
There are free public parking spaces between the Durant Center and the public swimming pool and also behind Jefferson Houston Elementary School at 1501 Cameron Street.
Via Metro: 
Take either the Yellow Line or Blue Line to the King Street Metro Station.
Please feel free to contact Brian Wendroff, Non Profit Committee Chair for any questions, comments, or concerns.
Brian Wendroff  
(703)-553-1099
bjwendroff@wendroffcpa.com
FUTURE MEETING DATES:
PLEASE NOTE THE CHANGE OF MEETING DAYS TO THURSDAYS
October 19, 2017
November, 16, 2017
January 18, 2018
May 17, 2018
July 19, 2018

Save This Event
When & Where

National Hospice & Palliative Care Organization
1731 King Street
Suite 100
Alexandria, VA 22314


Thursday, September 21, 2017 from 8:00 AM to 9:30 AM (EDT)
Add to my calendar
Organizer
Brian Wendroff, NCVSCPA NPO Chair, Wendroff & Associates
About Northern Chapter of the Virginia Society of CPAs:
The NCVSCPA Not-For-Profit committee focuses on Not-For-Profit issues. This committee meets bi-monthly to promote networking among its members and provides opportunities to remain current on best practices in the field. Currently, we have over 100 members with 20 to 30 members attending a committee meeting. Our typical participant is a local CPA that supports non-profits, accountants that work for non-profits and service providers to non-profits. Members can earn 1 hour of CPE credit for each meeting.
About our Sponsor Access National Bank:
Access National Bank is a business bank organized in December 1999. Our mission is to provide credit, treasury management and private banking services to emerging businesses with revenues of up to $100 million. We invest in the technology and people necessary to provide the most sophisticated banking products, comparable or better than those found at mega banks, yet delivered on a personalized and local basis. As a trusted advisor, the bank serves the banking needs of the management, employees and service providers of its business clientele. Once business goals are secure, we actively work with entrepreneurs in realizing their personal goals through treasury management, credit, mortgage and wealth management services.
About Wendroff & Associates:

Located in Arlington, Virginia, Wendroff & Associates, LLC is a full service accounting firm, specializing in Tax Strategy, CFO Consulting and Bookkeeping. The firm prides itself on its technological advantages and innovative company culture to provide better service to its clients and partners to help them grow their small business and reach their professional goals. Wendroff & Associates, LLC provides smart financial solutions and thinks of its clients throughout the year, not just at tax time
Non-Profit Organization Committee Meeting - Thursday, September 21st, 2017