Non-Profit Leaders Raise the Bar Workshop--- Creating Your Best Year Yet

Friday, December 1, 2017 from 9:30 AM to 4:00 PM (EST)
Event Details
NOW is the time to prepare for the New Year!
Join other non profit leaders in creating a plan -- just for you!  Raise the Bar on YOUR success and impact the results of your organization.
As a leader -- you know that you are pulled in a million directions -- putting out fires -- mediating conflicts -- managing crisis and trying to get YOUR job done at the same time!!
The Raise The Bar Workshop is designed to give you a day of GOLD TIME, that is focused on YOU and your success. 
When leaders have a plan -- then the organization benefits!
What happens to your performance when your best self is not in the game? Achieving results and thriving across all areas in business and life is not easy. Creating your Best Year Yet plan gives you a foundational plan for building success across all aspects of your life and the non profit that you lead. 
The Raise the Bar workshop – is a facilitated group workshop for individual leaders – in a dynamic process that balances organizational imperatives with individual priorities. This unique, blended learning experience guides leaders through a series of questions to create a vision, learn from the past, set a powerful mindset and attitude for success, clarify values, establish a major area of focus and finally, choose their all-important "top ten" goals for the next 12 months. Once created, your plan comes to life with our online software, resources and mobile app for yearlong sustainability. 
Joining a faciliated group workshop gives you an opportunity to connect with other non profit leaders, learn from their successes and mistakes, share yours, network and potentially build lasting relationships for collaboration.
This workshop is an opportunity to focus on YOU as the leader of an organization.  
Take one day away and join other leaders to create your Best Year Yet plan.
What is  Best Year Yet?
Best Year Yet  is a year-long planning and implementation process for actually achieving previously unattainable levels of business performance. It is the only system that begins with the planning session, but then monitors progress throughout the full year, holding people accountable for the goals they set for themselves.
Join us for this LIVE planning session that has helped thousands of individuals, sole proprietors, small business owners, work teams, and entire companies to take stock of their lives, to set goals and to achieve results beyond anything they've achieved before.
The Best Year Yet experience is designed to reach the core of how you think and perform, and to empower you to new levels of personal effectiveness and fulfillment.
Why does The Best Year Yet work?
The Best Year Yet system translates strategic thinking into operational planning and individual and shared accountability. Best Year Yet is a proven process for producing results... for over 30 years business leaders have been using Best Year Yet to create their success plan for the upcoming year.
Best Year Yet  is a system for producing results that can help you reach previously unattainable levels of business performance. It is the only program that begins with a planning session and continues with monthly review sessions throughout the year to monitor progress and hold people accountable for achieving personal and business goals.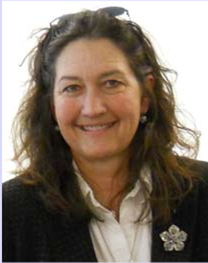 Who is Donna Price??
Donna Price, Founder and CEO of Compass Rose Consulting, LLC has been working with individuals and business leaders throughout her career.  First, as an educator and leader in Non Profits and later as a business and marketing consultant. She is a certified and licensed Best Year Yet consultant since 2004.
Business leaders worldwide have found Donna's expertise and leadership refreshing and inspiring.  From her books to her programs, Donna provides leaders with the tools they need to build their businesses to success.
Donna Price, author of 3 different books and contributing author to several others, Donna shares her leadership expertise. Launching Your Dreams: Stop Day Dreaming and Live Your Vision — takes readers on a journey of inspiration — joining Donna on her cross-country bicycle trip and learning how she put it together in less than a year, with an international sponsor.  Employee Coaching — shares Donna's philosophy and strategies for coaching employees to succeed rather than a top down micro management approach to leadership.  Yes! Marketing Works! — is the marketing guide to take your business from zero to a million.
Donna's program Bizology.Biz: The Science of Building a Thriving Business — a membership program that has been revamped and reborn – is an incredible program for building thriving businesses.  The program encompasses hours of training and templates on how to STRATEGICALLY market any business or organization. 
FAQs
How can I contact the organizer with any questions?
Schedule a consult with Donna Price via www.MeetWithDonna.com or call her at 973-500-8094 or visit support at: http://compassroseconsulting.com/support 
What's the refund policy?
You must cancel your reservation at least 48 hours in advance. We are reserving a seat at the table for you.  If you can not make it, then we want the opportunity to offer the seat to someone else.  Be sure to give us as much time as possible, but at least 48 hours. 
There are no refunds following the workshop.
Is there a monthly fee?
No, this is the workshop to create your plan.  During the workshop we will discuss options for continued engagement but it is not required and most people will choose to partner with another leader at the workshop for accountability partnering and collaboration.
When & Where

Stillwater Township

Stillwater Township, NJ 07860


Friday, December 1, 2017 from 9:30 AM to 4:00 PM (EST)
Add to my calendar
Organizer

Compass Rose Consulting, LLC provides full business development coaching for entrepreneurs and small business leaders.  Donna Price, President of CRC is an expert facilitator, business builder and coach.  Author of Business Profit Breakthroughs, Yes! Marketing Works, Launching Your Dreams, Employee Coachng and Bizology.Biz. Donna Price, helps business leaders fix their marketing so that it is working for them instead of just draining the bank. Donna's coaching programs always include full access to her online marketing and business development learning center -- The Profitability Academy.
 Donna is committed to helping businesses thrive.  Her marketing and business programs are designed to be affordable and accessible to all business leaders.