Description
2018 WRITERS CONFERENCE & BOOK FAIR Oct. 27, 2018
Winners of our annual writing contest are invited to read their works. We'll have words from our contest judges and time to visit our book fair authors. A buffet lunch is included with your ticket purchase. After lunch, our conference speaker, Erin Hart, will talk to us about her writing process. Book signings. Door prizes.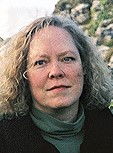 Erin Hart, 2018 Conference Speaker
Minnesota Book Award finalist. Author of Haunted Ground, Lake of Sorrows, False Mermaid, The Book of Killowen
Erin has taught writing at the Loft, History Theatre, and various other venues. She is also accomplished traditional singer with several recordings to her credit, including a CD entitled The Sailor's Cravat. She is a member of the Authors' Guild, Mystery Writers of America, and Sisters in Crime. Erin lives in Minnesota and tours regularly with her husband, Irish button accordion player, poet, and memoirist Paddy O'Brien. They make frequent visits to Ireland, going to music sessions, and carrying out essential research in bogs and cow pastures and castles and pubs.