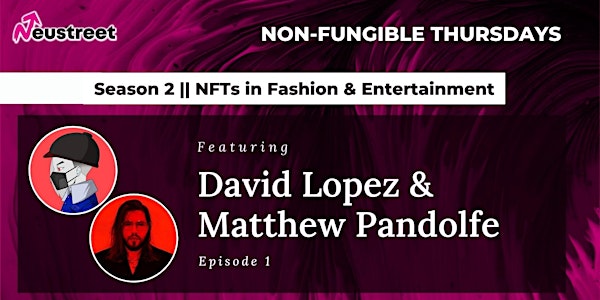 Non Fungible Thursdays | Season 2: NFTs in Fashion & Entertainment
Future culture is happening now - at the intersections of NFTs, fashion, and entertainment. We will all be impacted - are you ready?
About this event
Hello and welcome to another episode of our series dedicated to NFTs.
In our ongoing series, we talk to some of the most prominent NFT industry insiders and find out how they got where they are, their insights and their views on where we will be in the future.
Get your ticket and receive the event link directly on your email.
About the Episode #1 Guests
Matthew Pandolfe [@Mattapause]
Fashion/Portrait Photographer + Art Consultant
David Lopez [@LaissezEth]
Nightkids NFT Founder