Join Lyre's and Hella Cocktail to learn the key elements for creating delicious non-alcoholic cocktails.
About this event
Ever wanted to learn how to make delicious non-alcoholic cocktails?
It's never been easier with so many non-alcoholic options available and in this interactive workshop, Lyre's Spirits and Hella Cocktail will share more about their delicious non-alcoholic drinks and show you how to use them to create your own great-tasting NA cocktails!
When you sign up, you'll get a list of recipes and links to purchase ingredients sent to you.
At the workshop, you'll also get a basic understanding of mixology, learn how to make a set of unique cocktails, as well as get to meet other NA beverage enthusiasts!
Bring a friend (or 3) and see you soon! :-)
Partners: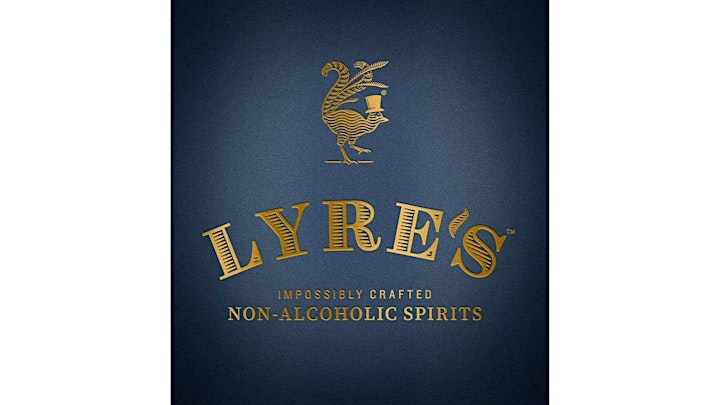 Many years in the making, Lyre's exquisite range of lovingly crafted non-alcoholic spirits was borne from a quest to make the impossible possible – The finest (and most awarded) range of non-alcoholic spirits the world has ever seen. Learn more at https://lyres.com/ and follow them on Instagram @lyresspiritco.

The Hella Cocktail Co. offers a variety of handcrafted goods that raise the bar on your imbibing and culinary experience. We handcraft each product in small batches with the finest ingredients available; the resulting quality is no coincidence. Learn more at https://hellacocktail.co/ and follow them on Instagram @hellabittersandsoda.
Organizer of Non-Alcoholic Mixology Workshop w/ Lyre's Spirits & Hella Cocktail
For All Drinks helps you discover delicious non-alcoholic drinks for leading a fun, healthy, and inclusive lifestyle. We are your go-to guide for learning about the latest non-alcoholic beer, wine, spirits, mocktails, CBD drinks, and more through our podcast, curated newsletter, events, and drink guides.
Subscribe to the For All Drinks Podcast (Apple, Spotify, Google, and other Apps) where host Marcos Salazar interviews founders of innovative non-alcoholic beverage companies, booze-free bar owners, expert bartenders and mixologists, and industry leaders sharing inspiring stories, insights and trends, as well as upcoming product releases. Life is too short to be spending money on non-alcoholic drinks that taste bad, are high in sugar, and unhealthy.
We all deserve alcohol-free beverages that are delicious, that we can enjoy with others to create meaningful experiences, and good for us! Whether you're looking to be healthier, are sober curious, or have quit booze all together, For All Drinks is your central resource for everything non-alcoholic beverages so you can save you time and money in finding your favorite booze-free drinks.