Nomad PHP US - September 2017

Thursday, September 21, 2017 from 8:00 PM to 9:00 PM (CDT)
Event Details
Zero to Hero: API Development!
Presented by Matt Trask (@matthewtrask)
Date: September 21, 2017
Time: 20:00 CDT
18:00 PDT, 3:00 CEST (Sep 22), 2:00 BST (Sep 22)
Not sure of the time in your area? Check it on the timeanddate.com
Everyone these days wants an API for their business. But are we doing it in a way that will keep our developers and users sane for years to come? In this talk, we explore everything from versioning, HTTP status codes, pagination, testing and documentation, all of which will help you years down the road!
Meet Matt Trask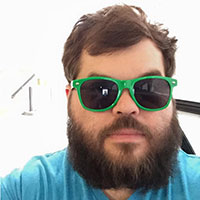 Matt is an API developer, open source and PHP community member, mentor, and cycling enthusiast. If he isnt crafting API's, he is usually on one of Nashville's beautiful greenways hammering away on his bike!
EICC, Inc. Refund Policy
All ticket sales are final.
Tickets are transferable. If you sell/gift your ticket, please let us know, we are happy to transfer ownersip on our end.
Organizer
EICC, Inc. is the brainchild of the husband and wife team of Cal Evans and Kathy Evans. Together they have over 30 years of web site design and development experience.