Nomad PHP US - May 2017

Thursday, May 18, 2017 from 8:00 PM to 9:00 PM (CDT)
Event Details
MySQL: Analysis, Understanding, and Optimization of Queries
Presented by Michael Moussa (@michaelmoussa)
Date: May 18, 2017
Time: 20:00 CDT
18:00 PDT, 3:00 CEST (May 19). 2:00 BST (May 19)
Not sure of the time in your area? Check it on the timeanddate.com
Your new database query ran quickly when you tested it, but seconds after deploying it, alarms are blaring and you're scrambling to rollback before the site goes down. What happened?!?
I can "EXPLAIN".
Queries that perform well under development load with limited datasets can easily bring a database to its knees under production load. In this talk, you will learn to decipher MySQL query execution plans, recognize portions that can be improved, and take the necessary steps to optimize your queries - all without starting any fires!
Meet Michael Moussa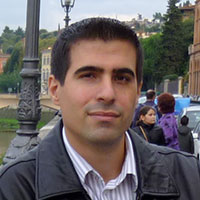 Michael has over 17 years experience building PHP applications from the ground up. He is a Solutions Architect on Rackspace's Fanatical Support for AWS team helping customers solve their technical challenges and launch their products in the cloud. In his spare time, he's a regular open-source contributor, Zend Expressive maintainer, and competitive homebrewer.
EICC, Inc. Refund Policy
All ticket sales are final.
Tickets are transferable. If you sell/gift your ticket, please let us know, we are happy to transfer ownersip on our end.
Organizer
EICC, Inc. is the brainchild of the husband and wife team of Cal Evans and Kathy Evans. Together they have over 30 years of web site design and development experience.