Nomad PHP US - June 2017

Thursday, June 22, 2017 from 8:00 PM to 9:00 PM (CDT)
Event Details
Pieces of Auth
Presented by Chris Cornutt (@enygma)
Date: June 22, 2017
Time: 20:00 CDT
18:00 PDT, 3:00 CEST (June 23), 2:00 BST (June 23)
Not sure of the time in your area? Check it on the timeanddate.com
There's a lot to consider when it comes to the authentication and authorization methods your site uses. Let me guide you through some of the major (and minor) decisions you'll need to make and how to find the right fit for your needs. Topics covered will include both traditional and advanced authentication methods, access control systems, credential storage and effective logging practices to help identify threats as they happen.
Meet Chris Cornutt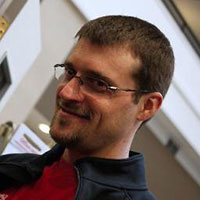 For the last 10+ years, Chris has been involved in the PHP community in one way or another. These days he's the Senior Editor of PHPDeveloper.org and curator of @phpquickfix, @jsquickfix and @websecquickfix. He's written for several PHP publications and has spoken at conferences in both the U.S. and Europe and publishes security articles on his site Websec.io. He's also an organizer of the Dallas PHP User Group and the Lone Star PHP Conference.
---
EICC, Inc. Refund Policy
All ticket sales are final.
Tickets are transferable. If you sell/gift your ticket, please let us know, we are happy to transfer ownersip on our end.
Organizer
E.I.C.C., Inc.
EICC, Inc. is the brainchild of the husband and wife team of Cal Evans and Kathy Evans. Together they have over 30 years of web site design and development experience.