Nomad PHP US - July 2017

Thursday, July 20, 2017 from 8:00 PM to 9:00 PM (CDT)
Event Details
What I Learned About Testing While Walking Uphill Both Ways In The Snow
Presented by Chris Hartjes (@grmpyprogrammer)
Date: July 20, 2017
Time: 20:00 CDT
18:00 PDT, 3:00 CEST (July 21), 2:00 BST (July 21)
Not sure of the time in your area? Check it on the timeanddate.com
Back when I was learning about how to test PHP code, I had to walk both ways uphill in the snow to get the information I needed. Over the past 14 years (has it really been that long?!?) I've learned a lot about not just testing but about code and people. In this talk I want to share what I wished I knew all those years ago so you don't have to suffer like I did.
Meet Chris Hartjes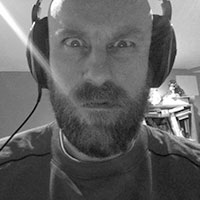 Chris Hartjes, aka The Grumpy Programmer has been building web applications of all shapes and sizes since 1998, with a focus on best practices and how to use testing as an effective development tool.
Monday to Thursday he works as a Staff Test Engineer for Mozilla's Firefox Test Engineering team and on Friday's he's working on building his Grumpy Learning info-product empire. He also was one of the organizers of the now extinct TrueNorthPHP conference. Chris is co-host of the popular /dev/hell podcast.
EICC, Inc. Refund Policy
All ticket sales are final.
Tickets are transferable. If you sell/gift your ticket, please let us know, we are happy to transfer ownersip on our end.
Organizer
E.I.C.C., Inc.
EICC, Inc. is the brainchild of the husband and wife team of Cal Evans and Kathy Evans. Together they have over 30 years of web site design and development experience.