Nomad PHP US - August 2017

Thursday, August 17, 2017 from 8:00 PM to 9:00 PM (CDT)
Event Details
Demystifying Algorithmic Complexity
Presented by John Bafford (@jbafford)
Date: August 17, 2017
Time: 20:00 CDT
18:00 PDT, 3:00 CEST (Aug 18), 2:00 BST (Aug 18)
Not sure of the time in your area? Check it on the timeanddate.com
Complexity Theory. Big-O. Constant, linear, logarithmic, and quadratic time vs. space trade-offs. What does it actually mean when we say a function or an algorithm is efficient? How can we tell if we can do better? Join me, on this tour through a corner of computer science that few developers actively think about, and you'll discover a new way of looking at code and thinking about problems.
Meet John Bafford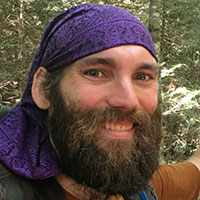 John Bafford has built web applications with PHP and JavaScript since 1999. He enjoys working with open source software, hiking, and home brewing.
EICC, Inc. Refund Policy
All ticket sales are final.
Tickets are transferable. If you sell/gift your ticket, please let us know, we are happy to transfer ownersip on our end.
Organizer
E.I.C.C., Inc.
EICC, Inc. is the brainchild of the husband and wife team of Cal Evans and Kathy Evans. Together they have over 30 years of web site design and development experience.
Nomad PHP US - August 2017