Nomad PHP EU - August 2017

Thursday, August 17, 2017 from 7:00 PM to 9:00 PM (CEST)
Event Details
Continuous Deployment 2.0: Playtime is Over
Presented by Michelangelo van Dam (@DragonBe)
Date: August 17, 2017
Time: 20:00 CEST
19:00 BST, 13:00 CDT, 11:00 PDT
Not sure of the time in your area? Check it on the timeanddate.com
Continuous Deployment, TDD and Continuous Integration is nothing new anymore and many of you are already veterans deploying multiple times each day code into production. But you're still suffering from cutting corners and doing something quick on production when time is pressing, violating the processes you all worked hard on to get approved.
In this talk we take this very concept to the next level and show you how we used unconventional ways to deploy faster with less issues and regained control over a 10+ year old legacy application.
Meet Michelangelo van Dam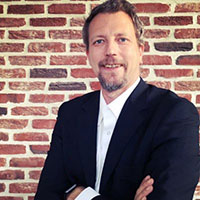 I'm a senior php architect, co-founder and CEO of In2it, community leader at PHPBenelux, coach at CoderDojo, globetrotter, likes coffee.
EICC, Inc. Refund Policy
All ticket sales are final.
Tickets are transferable. If you sell/gift your ticket, please let us know, we are happy to transfer ownersip on our end.
Organizer
E.I.C.C., Inc.
EICC, Inc. is the brainchild of the husband and wife team of Cal Evans and Kathy Evans. Together they have over 30 years of web site design and development experience.
Nomad PHP EU - August 2017