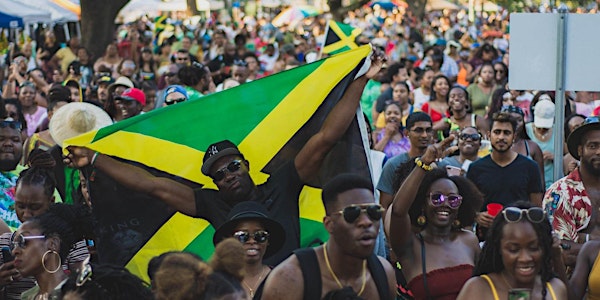 Nola Reggae Fest Vendor Registration
Nola Reggae Fest Vendor Registration
When and where
Location
Congo Square 701 North Rampart Street New Orleans, LA 70116
About this event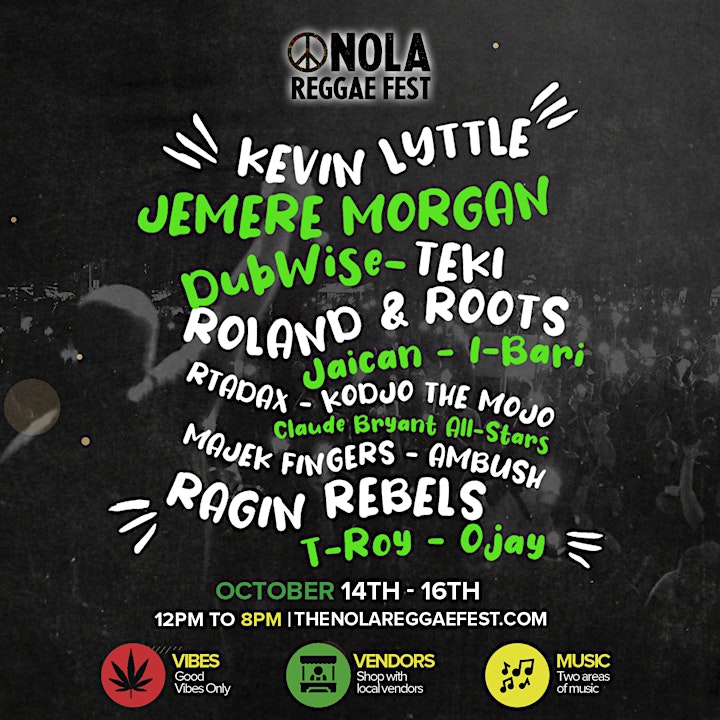 We're excited to be back home for the 3rd Annual Nola Reggae Fest! As always our festival will bring good vibes to Armstrong park for a weekend of Music, Food and Culture. This year our festival will feature many national artists, as well as local bands on two stages. The event will be promoted to over 2.1million people around the nation! Each year we have large turnout from local residents and tourists visiting the Crescent City. Most of our customers are looking to support local vendors like yourself by purchasing art, souvenirs, or food. Please see all festival details below and come join us for a great weekend of VIBES!!
FESTIVAL HOURS
Friday, October 14th - 4pm to 8pm
Saturday, October 15th - 12pm to 8pm
Sunday, October 16th - 12pm to 8pm
All vendor spots are for all three days! Vendors will be able to set up on Friday, October 14th during the morning and break down on Sunday evening after the festival has ended.
FAQ
How big is my vendor area - 10x10 unless you purchase two spots.
Do I need to bring my own tent - Yes you do, the festival does not supply tents or tables.
Can I sell acholic beverages - No
Can I sell water - No
Will power be provided - No
Will there be a limit on vendor types - Yes we will limit our vendors by type so each vendor can sell unique items.
Can I break down my tent before the festival ends - No you may not
Will there be overnight security - Yes there will be overnight security starting on Friday, October 14th
Can I share a tent with another vendor - No you cannot
For any other questions please email us at nolareggaefest@gmail.com
WE LOOK FORWARD TO WORKING WITH YOU THIS FALL