Description
This holiday season, keep it local. NOLA MADE, taking place on Black Friday, November 24th, at the Ace Hotel in New Orleans, is a premier holiday shopping experience that features locally made goods and NOLA-born brands.
Local young professionals, people returning home for the holidays, and everyone they know and love are invited to this FREE event to celebrate the revitalization of Greater New Orleans while shopping and connecting over cocktails.
Grab a drink, catch up with old friends, score some unique NOLA MADE holiday gifts, and while you're at it…why not meet your next employer? At NOLA MADE you'll get one-on-one advice about careers at some of NOLA's most innovative companies. Why? Because that's how we do it in New Orleans. This isn't any old job fair, this is NOLA MADE.
Special thanks to our sponsors and featured employers: Acrew, The Ace Hotel New Orleans, Broadmoor LLC, Domain Companies, The Shop, Globalstar, Torsh, Whitney Bank, Lucid, Inspire Charter Schools, DXC, Biz New Orleans and New Orleans Magazine.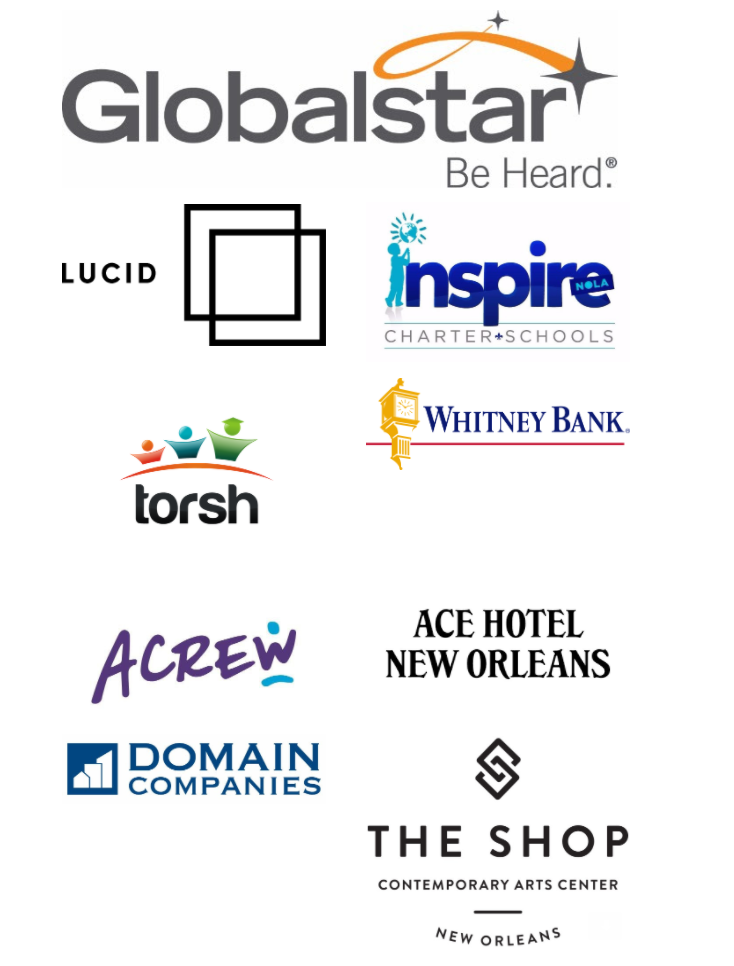 And a big thanks to our media sponsors:

And to our community partners and host committee spreading the word around NOLA and beyond!
Arts Council New Orleans, StayLocal, Urban League of Greater New Orleans Young Professionals, Emerging Philanthropists of New Orleans, Young Leadership Council, New Leaders Council, The Idea Village, AWBA Crescent City Connections, New Orleans Chamber of Commerce, St. Bernard Emerging Professional Council, Fund 17, Christopher Anderson, David Baker, Brittany Bodden, Mea Boykins, Jenna Burke, Margie Cartwright, Hans Gaston, Kristen Green, Stephanie Hoskins, Brooke Hundley, Kicker Kalozdi, Treyone Knight, Alessandra Madrid, Jinyoung Park, Michael Schafer, Curry Smith, Tracey Wiley, Katie Williams and Jameeta Youngblood.

And last but not least, special thanks to all our UNIVERSITY PARTNERS spreading the word through their alumni and career services networks!
Delgado, Dillard, Loyola, SUNO, Tulane, UNO, Xavier, Holy Cross, Southeastern, LSU, Southern, and Grambling Office of Career Services .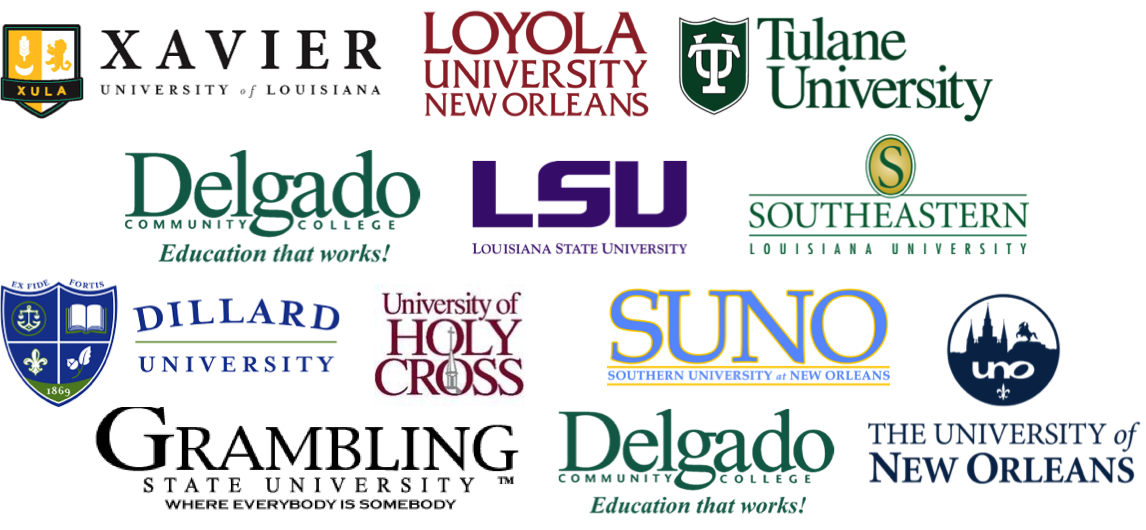 NOLA MADE is brought to you by: