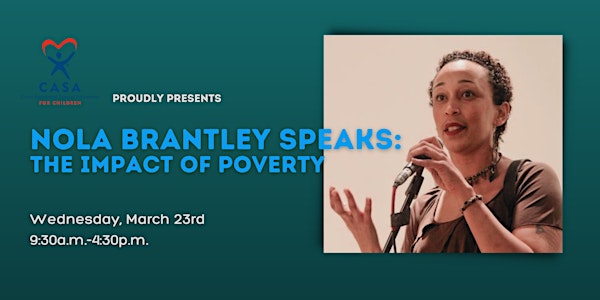 Nola Brantley Speaks: The Impact of Poverty
The Impact of Poverty
About this event
CASA of Lassen Family Services is proud to present another Nola Brantley Speaks training!
Please join us via Zoom on Wednesday, March 23rd for The Impact of Poverty training from 9:30AM-4:30PM.
It is essential for service providers to understand the effect of poverty on youth and their families. Poverty can be a risk factor for mental illness, addiction, involvement in commercial sex industry, etc. This training will discuss strategies for working with individuals and families in poverty and ways to empower them.
If you have any questions, please contact Jennie at (530) 257-4599