Description
Make beyoops, warblewarps, and bweeps in this electronics workshop for middle school students. You'll build an interactive sound synthesizer and learn more about how electronic devices work. Using parts like a logic chip, resistors, and capacitors, you'll assemble an oscillator circuit and see how it produces sound.
Change your crazy sounds by twirling a knob, moving your hand, and even swapping out wires and other electronic components. You'll take home the kit and instructions so you can continue experimenting with your noise maker.
Open to all middle school students, grades 6-8. Beginners welcome! No previous experience with electronics needed.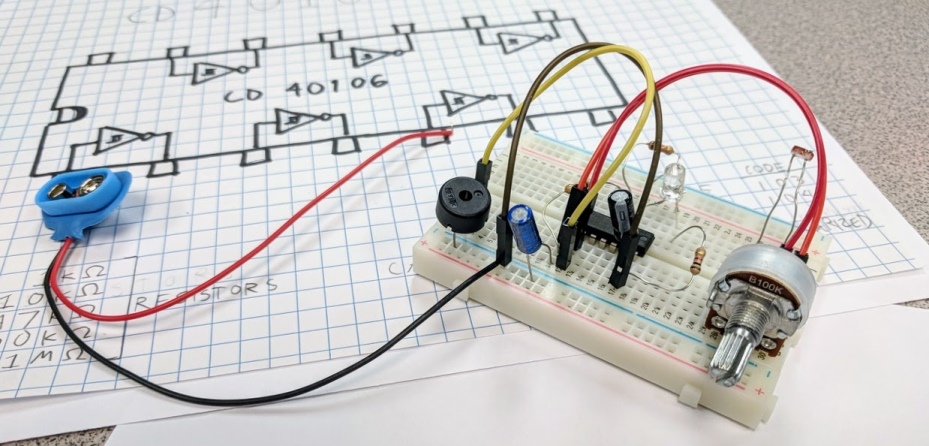 If you need financial assistance, request a scholarship here or call 919-293-1133.