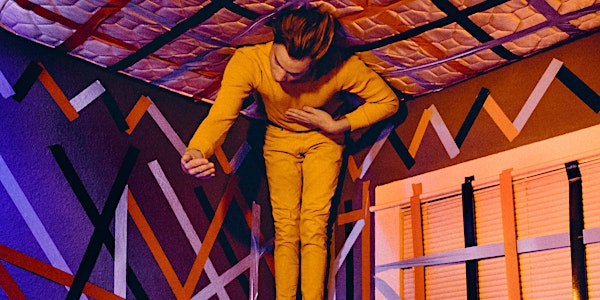 NOICE Album Release Show
Ages 21+
Bootleg Theater Presents
Doors at 8pm Show at approximately 8:30pm
When and where
Location
Bootleg Theater - Bar Stage 2220 Beverly Blvd Los Angeles, CA 90057
Performers
Headliners
More Performers
Logan Hone's Similar Fashion
Kidi Band
About this event
NOICE Album Release Show
9/8/19
Bootleg Theater
$10
NOICE presents a futuristic sonic landscape in a riling, cinematic album that plays out like a hypnotic space opera. In the face of our technologically exploding culture, Alexander Noice explores the elusive nature of identity and self-discovery amidst an increasing array of distraction and affectation.
Alexander Noice's modern take on art-rock pulls on jazz, electronic music, and minimalist opera to create a sound that is inimitable and deeply personal. This amalgam of stylistic influences provides a variegated sonic bed for lyrics that delve into topics involving false pretenses pervasive in modern social contexts, and the search for meaning in revelations of science and technology. Grappling with counterintuitive manifestations of these trends, Noice dresses these themes in a sonic tapestry that marries mechanistic elements with undeniably human expression.
Relentless linear virtuosity in the guitar and saxophone intermingles with fervent, soaring operatic vocals, which either add to the band's manic energy with sharp rhythmic articulations and lyrics, or cool it down with beautiful melodies. Thumping drums and electric bass fuel the engine of NOICE, with interjections of tailor-made samples, organically woven into highly intricate arrangements. The samples include Ethiopian vocal recordings, 808 drum samples, and recordings of children with stuttering speech syndrome, among many others. NOICE's attraction to the extravagant visual and narrative aesthetics of filmmakers like Federico Fellini, Stanley Kubrick and Alejandro Jodorowsky make this band's performances cinematic in scope.
NOICE sits in the cross-section of the cerebral and visceral, placing its explorations of modern culture front and center. The debut release by this ensemble on Orenda Records features an extraordinary batch of compositions by Alexander Noice, and is poised to be an instant classic from the Los Angeles underground music scene.