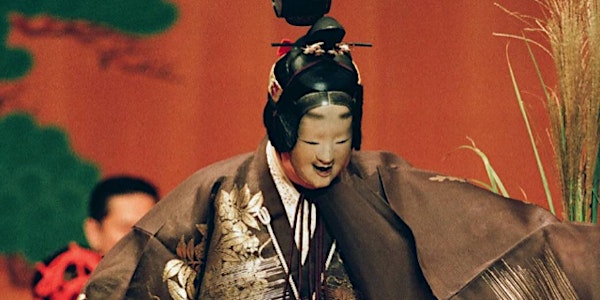 Noh Society Online Series #2 Noh Izutsu: Timeless Love
Noh Society Online Series #2 Noh Izutsu: Timeless Love Noh Society Online Series #2 Noh Izutsu: Timeless Love
About this event
Noh Society Online Series #2 Noh Izutsu: Timeless Love
Performed and discussed by Mikata Shizuka, Noh shite-kata performer
We have chosen the Noh "Izutsu" from the classic literary work, The Tales of Ise for our second online event.
Mikata Shizuka, a shite-kata performer, will explore the concepts hidden in this beautiful love story that takes place under a fall moon, sharing the insights gained through his experiences as a performer. The program will conclude with a performance from the Noh stage at his home, followed by a question and answer session.
Mikata Shizuka is not only internationally active, but is also the founder of THEATRENOH, an organization that seeks to create a natural fusion of the traditional and contemporary in Noh. He hosts Noh study sessions, has authored books, and is active in bringing the art of Noh to wide audiences.
Escape into an evening of romance with Noh "Izutsu"!