#NOFILTER is an open conversation about how to tackle the struggles we face with our bodies, mental health, and self-love. Register today!
About this event
On November 19th at 5:00 pm PST, wear your fav PJ's, bring a snack, and come hang with us on Zoom & see some of your favorite, bad-ass women join the conversation!
Social media is often a highlight reel displaying a facade and only showing an idealized version of reality. Let's change that by normalizing the conversations of mental health, eating disorder recovery, and body positivity.
We have four authentic and inspiring bad-ass influencers who will speak about their personal mental health journeys, how to love your body, self-care habits, intuitive eating, entrepreneurial topics, food freedom, female empowerment, and so much more!
Our panelists include: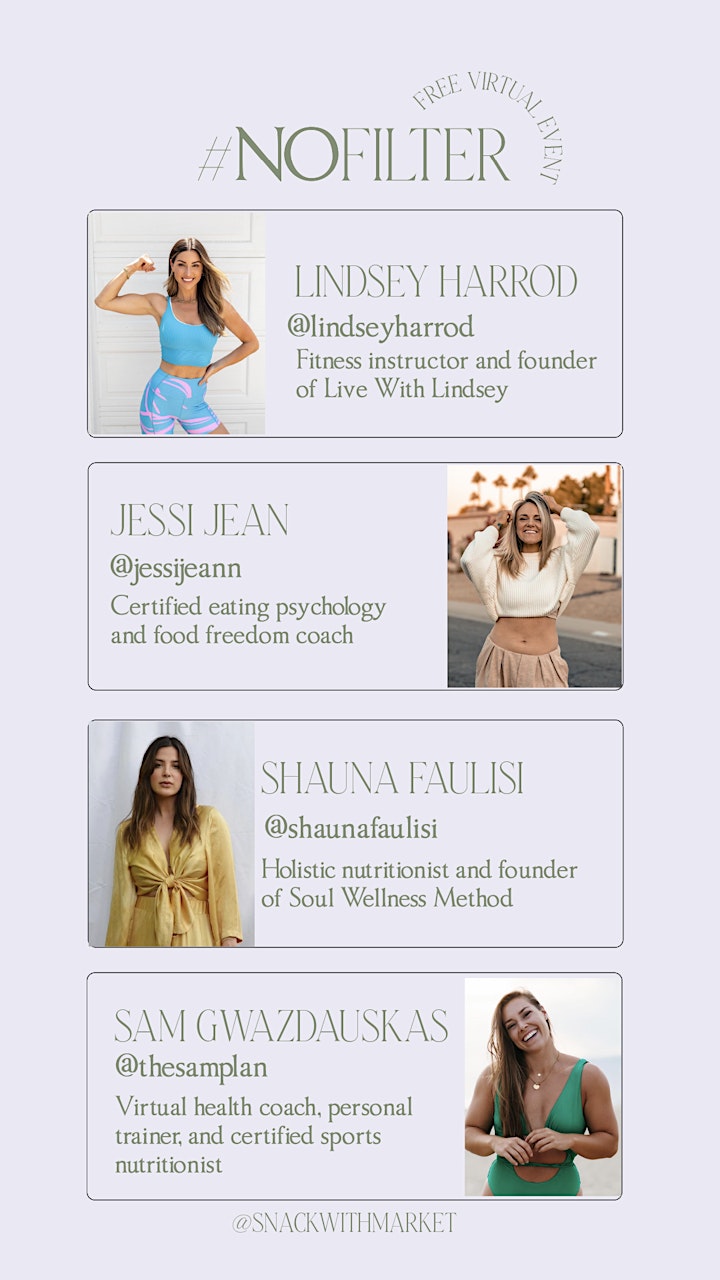 Grab your FREE ticket today and come hang out with our favorite content creators!
Date and time
Location
Refund policy