Multiple Dates
NOETICUS: Making Therapy Work: Understanding Trauma & Difficult Experiences...
Description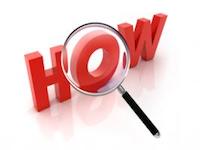 Making Therapy Work:
Understanding Trauma and Other Difficult Experiences
"The conflict between the will to deny horrible events and the will to proclaim them aloud is the central dialectic of psychological trauma." - Judith Herman, MD



Class Information:
Facilitator: Ryan Kennedy, PsyD; Training and Education Program Director
Date: Saturdays; February 10, May 12, August 4, and November 3, 2018
Time: 9:00 am - 12:00 pm (Check-In at 8:30 am)
Where: Noeticus Office; 190 East 9th Avenue, Suite #310; Denver CO 80203
Cost: Free Will Offering / Pay What You Can Afford (Suggested Fee is $45.00)
Contact Hours: 3.0 Contact Hours of Class Time
Registration: Pre-Registration is Required for Attendance
Size: Limited to 20 Participants; Please Register Early to Ensure Placement
Class Description:
Psychotherapy can be a confusing process that sometimes makes people feel worse before they start to feel better. This can be both frustrating and frightening for many people, often resulting in them dropping out of therapy or moving from therapist to therapist without really making progress.
Psychotherapists go to school for several years and receive ongoing support and supervision to help them figure out how to best serve their clients. But clients rarely get any help or direction at all about what the process of psychotherapy is and how to get the most out of it.
For that reason, Noeticus developed, Making Therapy Work, a free, repeating quarterly class designed to provide our clients and their partners, family, friends, and community supports with a way to learn more about what therapy is and how to use it more effectively. Other interested individuals are also invited to attend. Specifically, we will learn Judith Herman's Trauma Theory and Margaret Grant and Joan Shapiro's Four Quadrants Model of Moving through Therapy, which is a model for understanding how past experiences get confused with the present situation, often leaving people feeling stuck.
Class Objectives:
This is an introductory class to help explain some foundational concepts from our current understanding of trauma theory and illustrate them with some poignant examples. Participants in this free, repeating, community class will receive a packet of helpful materials and resources as well as learn more about the following topics:
The basics of how shame and blame work.
The roots of perfectionism and how it arises as a trauma symptom.
Why people do things to sabotage the change process.
Why it can be difficult to recognize and accept good things in life.
The difference between inner mastery and external control.
How fantasy and reality are different and the price people can pay to finance fantasies.
Each class will start with an engaging presentation of Trauma Theory and The Four Quadrants, followed by a lively discussion with class participants about how The Four Quadrants play out among individuals, couples, and families. Because each class has different people with different questions and experiences, the topics and themes covered may alter each time. Participants are invited and encouraged to attend more than once.
This 3-hour community class is for clients, family members, friends, and mental health professionals who want to learn more about how to make sense of trauma and difficult experiences, what to do when the healing process gets stuck, and ways to help prevent that from happening.
Class Instructor:
This community class is facilitated by Ryan Kennedy, PsyD, LAC, LMFT, LPC, along with other members of the Center for Personal Wellness (CPW) counseling team. Dr. Kennedy is the Executive and Training Director at Noeticus Counseling Center and Training Institute and brings with him extensive experience working with survivors of trauma and other adverse experiences. He also understands the special concerns faced by their family, friends, and other supports and is able to provide valuable suggestions and resources for them too.
Class Text:
This community class draws from the handout, Herman's Stages of Trauma and Recovery, an overview of the stages of healing described in Judith Herman's classic text. Class participants are encouraged to read the handout prior to class. The handout along with other information will be provided during the class. The handout is available for free here: Herman's Stages of Trauma and Recovery
More Information:
Program: Noeticus Community Classes
Contact: Ryan Kennedy, PsyD; Making Therapy Work Program Director
Email: therapy.work@noeticus.org
Cancellation and Refund Policy:
We hope you will be able to attend your training after you register, but we also understand that life can present many complications and challenges that are sometimes unavoidable. If you register for a training and discover later that you will be unable to attend, please take a look at our Cancellation and Refund Policy to see what your options are, then let us know what you'd like to do. Here is a link to the policy: http://www.noeticus.org/Cancel_and_Refund_Policy.html
Approved Continuing or Professional Education Provider Information:
Noeticus Counseling Center and Training Institute has been approved by NAADAC as an Approved Education Provider (AEP, #151584) and by NBCC as an Approved Continuing Education Provider, ACEP #6704. Programs that do not qualify for NAADAC or NBCC credit are clearly identified. Noeticus Counseling Center and Training Institute is solely responsible for all aspects of the programs. Because this class is designed for the public and not for mental health professionals, it does not meet the requirements for continuing education and therefore does not provide them. A Certificate of Attendance will be provided to all class participants.