NOETICUS: Jump Start: Tools for Relationship Success Classes - 2018
Description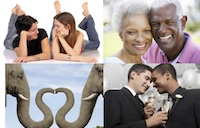 Jump Start:
Tools for

Relationship Success Classes
Based on the Prepare-Enrich® Curriculum (but including a whole lot more!)

Class Information:
Facilitator(s): Ryan Kennedy, PsyD, LMFT and the Center for Relational and Family Wellness (CRFW) Team
Date: Scheduled with Facilitators (Registration Says Dec 31, but You Choose Your Dates)
Time: 4 Sessions; 2.0 Hours Each (8.0 Contact Hours)
Where: Noeticus Office; 190 East 9th Avenue, Suite #220; Denver CO 80203
Cost: $199.00 per series; Includes $35.00 online assessment
Contact Hours: 2.0 Contact Hours per Class; 8.0 Contact Hours Total
Registration: Pre-Registration is required for attendance
Size: Both Members of the Couple
Class Description:
Our Jump Start: Tools for Relationship Success Program is a powerful educational curriculum designed for couples of all types and at all stages of growth interested in honoring, exploring, and enhancing the depth of their love, intimacy, and commitment to one another. The Jump Start classes are based on the very popular and quite effective Prepare-Enrich® relationship assessment and enhancement curriculum developed by Life Innovations, Inc., but are also significantly informed by Pragmatic/Experiential Therapy for Couples (PET-C), Emotionally Focused Therapy (EFT), and Nonviolent Communication (NVC).
For only $199.00 we offer you and your partner BOTH the customized assessment report (a detailed, 10-page description of your relationship strengths and growth areas tailored to your individual relationship) AND eight hours of specialized class time with just the two of you and two of our Jump Start Facilitators. This is an amazing value (typically costing $469.00) and an investment that will support you and your relationship for years to come. So why wait? Register today and start seeing the positive results in your relationship right away.
For registration purposes, please select the December 31 date, but don't worry, one of our Jump Start Facilitators will contact you to set up the rest of the details and you will work that out together. Note that you and your partner will both need complete the 30-45 minute online assessments before beginning your classes, so be sure to account for that when registering. For more information, please visit our Jump Start Classes webpage HERE, or contact our Jump Start Program Coordinator, Elise Cook, MA, at 303-399-9988 x 602 or jump.start@noeticus.org.
NOTE: In order to get the most from your Jump Start class, all sessions must be completed within three months of registration. Once the assessments are completed there are no refunds. You and your partner will both need to complete the 30-45 minute online assessment before beginning your intensive, so be sure to account for that when registering. Classes canceled with less than 24 hours notice are subject to our cancellation policy and billable at our standard hourly rate.
Class Objectives:
The Prepare-Enrich® curriculum is one of the leading relationship inventory and couples assessment tools in the USA. It is scientifically validated as a foundational program for early relationship support, couples and marriage enrichment for long-term relationships, and other types of relationship mentoring and education. Some of the topics covered in our Jump Start: Tools for Relationship Success Program include:
Relationship Strengths and Growth Areas

Relationship Dynamics and Communication Styles

Personal Stress Profiles of Each Partner

Conflict Resolution Strategies

Financial Management Styles

Sex and Affection Styles

Relationship Roles

Leisure Activity Preferences

Relationship Expectations

Children and Parenting Expectations

Spirituality and Values Clarification

Couple and Family Maps

Personality Preferences
The Jump Start: Tools for Relationship Success Program is an eight-hour relationship enhancement curriculum typically offered over a four-week period of time in 2-hour sessions with two of our very skilled Jump Start Facilitators. The sesion times are determined by you and your facilitators and a wide variety of options are available, including evenings and weekends.
Class Facilitator(s):
This community class is facilitated by Ryan Kennedy, PsyD, LMFT, along with other members of the Center for Relational and Family Wellness (CRFW) counseling team. Ryan is a Licensed Marriage and Family Therapist, a Clinical Member of the American Association for Marriage and Family Therapy, an authorized Prepare/Enrich® Facilitator and Trainer, and an Independent Facilitator of Love and Logic® Curricula. He has trained in multiple approaches to working with couples including Emotionally Focused Therapy (EFT), the Pragmatic/Experiential Method of Improving Relationships (PEX), Satir Transformational Systemic Therapy (STST), Dialectical Behavior Therapy for Distressed Couples, and the Gottman Method of Relationship Therapy. He also has extensive experience in working with couples and families of all types and brings with him a wealth of knowledge in attachment theory, recovery from addiction and trauma, as well as understanding and supporting healthy child and adult development.
Class Text:
The Jump Start Community Class draws from the book, The Couple Checkup: Find Your Relationship Strengths, by David Olson, PhD, Amy Olson-Sigg, MA, and Peter J. Larson, PhD. Class participants are encouraged to purchase and become familiar with the book ahead of time and to bring it with them to the class as a resource. The book is available HERE as well as many other booksellers.
More Information:
Contact: Ryan Kennedy, PsyD; Jump Start Program Coordinator
Email: jump.start@noeticus.org
Phone: 303-399-9988 x 602
Cancellation and Refund Policy:
We hope you will be able to attend your community class after you register, but we also understand that life can present many complications and challenges that are sometimes unavoidable. If you register for a training and discover later that you will be unable to attend, please take a look at our Cancellation and Refund Policy to see what your options are, then let us know what you'd like to do. Here is a link to the policy: http://www.noeticus.org/Cancel_and_Refund_Policy.html
Approved Continuing or Professional Education Provider Information:
Noeticus Counseling Center and Training Institute has been approved by NAADAC as an Approved Education Provider (AEP, #151584) and by NBCC as an Approved Continuing Education Provider, ACEP #6704. Programs that do not qualify for NAADAC or NBCC credit are clearly identified. Noeticus Counseling Center and Training Institute is solely responsible for all aspects of the programs. Because this class is designed for the public and not for mental health professionals, it does not meet the requirements for continuing education and therefore does not provide them. A Certificate of Attendance will be provided to all community class participants.