NOETICUS: Coming Home to the Self: An Experiential Class for Helping Profes...
Actions and Detail Panel
NOETICUS: Coming Home to the Self: An Experiential Class for Helping Profes...
Wed, October 4, 2017, 4:00 PM – 5:30 PM MDT
Description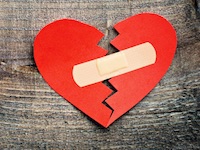 Coming Home to the Self:
An Experiential Class for Helping Professionals
"Alone we can do so little; Together we can do so much.

" - Hellen Keller

Class Information:
Facilitators: Nikki Dunas, MA, MFA, E-RYT and Ryan Kennedy, PsyD, LAC, LMFT, LPC, CGP
Date: Wednesdays; Beginning January 18, April 12, July 5, and October 4, 2017; 12 Week Cycle
Time: 4:00 pm - 5:30 pm (1.5 Contact Hours)
Where: Noeticus Office; 190 East 9th Avenue, Suite #220; Denver CO 80203
Cost: $540.00 per series ($45.00 per class); $40.00 Initial Deposit to Initiate Process
Contact Hours: 1.5 Contact Hours per Class; 18.0 Contact Hours Total
Registration: Pre-Registration is required for attendance
Size: Limited to 8 Participants; Please Register Early to Ensure Placement
Class Description:
Coming Home to the Self is a 12-week, mixed-gender, experiential class carefully designed for helping professionals of all kinds committed to constructively using the experience as a tool to explore self-care within a larger community context. Class members include professionals and students from a variety of helping fields such as: mental health, medicine, nursing, dentistry, massage therapy, yoga, healthcare administration, legal and public safety, human resources, education and training, and much more. If you are helping people and could benefit from support yourself, this class is for you!

The focus of the class is on self-care within a community context. In other words, we explore the relationship between asserting our individual rights and being responsible and responsive to the needs of other people and the larger society. This polarity is often quite difficult to negotiate and can lead to problems like burnout, over-involvement, disengagement, and compassion fatigue. Without support, these experiences can have quite destructive effects on our lives, careers, and relationships of all types. The class will use material from Cheryl Richardson's book, The Art of Extreme Self-Care, to explore where and how we as helping professionals might deprive ourselves in our lives and relationships and how this in turn deprives our work and our clients. In particular, we examine the radical action necessary to make real improvements in our self-care practices and explore obstacles that can get in the way.

Because the Coming Home to the Self Experiential Class actively explores profound personal themes (such as trust, inclusion, vulnerability, power, intimacy, shame, habitual patterns, and responsibility) using a "here-and-now" experiential processing format, previous experience with this type of approach is highly encouraged (though not required). In addition, because it is not a psychoeducation or skills-based class structure, members of the Coming Home to the Self class are expected to already have the basic skills needed to self-reflect, give and receive feedback, and work with conflicts that are part of any community of individuals. The class includes process work and accountability support for making self-care an active life practice that is the backbone to professional success and personal health and well-being.
This class consists of 18.0 contact hours over the course of each twelve-week cycle. The investment for each series is $540.00 ($45.00 per class or $30.00 per hour). Because the class size is limited, participants accepted into the class are asked to pay for the whole series and not per class, though payment plans can be established to spread the cost across the series.

Class Objectives:
Coming Home to the Self offers class members a consistent, open, engaging, and non-judgmental place to observe, practice, and consolidate a wide range of self-reflective and interpersonal skills while receiving important support and feedback from class facilitators and other members. Some of the experiential outcomes of this class include:
Better work/life balance

Embracing your humanity
Enhanced connection to others
Clearer professional boundaries
Appreciating both power and vulnerability
Extending your capacity to live life to the fullest

Greater compassion satisfaction and less compassion fatigue
The Coming Home to the Self class is facilitated in a transparent, interactive style that encourages honest sharing and sincere support and collaboration amongst class participants. Depending on the class themes and dynamics, this style can oscillate between easy and supportive on one hand to challenging and provocative on the other.
Class Instructors:
This community class is facilitated by Ryan Kennedy, PsyD, LAC, LMFT, LPC, CGP (Certified Group Psychotherapist) along with Nicole Dunas, MA, MFA, E-RYT, who also serves as the Coming Home to the Self Program Coordinator. Ryan is the Executive and Training Director at Noeticus and a seasoned experiential therapist and process facilitator. Nicole is an MA Counseling Extern Practitioner and Clinical Mentor at Noeticus and has a master's degree in counseling psychology and an MFA in creative writing. She has been teaching yoga and mindfulness in a variety of contexts for over ten years as an experienced registered yoga teacher and longtime Zen meditation practitioner. Both have a love of working with individuals in community to help explore and support the dynamic balance between individual needs and group commitments.
Class Text:
The Coming Home to the Self Experiential Class draws from the book, The Art of Extreme Self-Care: Transform Your Life One Month at a Time, by Cheryl Richardson. Class participants are encouraged to purchase and become familiar with the book ahead of time and to bring it with them to the class as a resource. The book is available HERE as well as many other booksellers.
More Information:
Cancellation and Refund Policy:
We hope you will be able to attend your training after you register, but we also understand that life can present many complications and challenges that are sometimes unavoidable. If you register for a training and discover later that you will be unable to attend, please take a look at our Cancellation and Refund Policy to see what your options are, then let us know what you'd like to do. Here is a link to the policy: http://www.noeticus.org/Cancel_and_Refund_Policy.html
Approved Continuing or Professional Education Provider Information:
Noeticus Counseling Center and Training Institute has been approved by NAADAC as an Approved Education Provider (AEP, #151584) and by NBCC as an Approved Continuing Education Provider, ACEP #6704. Programs that do not qualify for NAADAC or NBCC credit are clearly identified. Noeticus Counseling Center and Training Institute is solely responsible for all aspects of the programs. Because this class is designed for the public and not for mental health professionals, it does not meet the requirements for continuing education and therefore does not provide them. A Certificate of Attendance will be provided to all class participants.