NOETICUS: Clinical Training Program Open House - 2017
Actions and Detail Panel
NOETICUS: Clinical Training Program Open House - 2017
Fri, September 15, 2017, 4:00 PM – 6:00 PM MDT
Description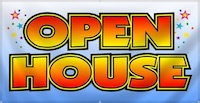 Clinical Training Program Open House:
Learn More About Internship and Post-Graduate Training at Noeticus
"Open to Prospective Interns, Post-Graduate Trainees, and University Internship Faculty and Staff"



Event Information:
Facilitator: Ryan Kennedy, PsyD, LAC, LMFT, LPC, RN, ACS; Training Director and Training Team
Date: Friday, January 27, 2017 or Friday, September 15, 2017
Time: 4:00 pm - 6:00 pm (Check-In at 3:30 pm)
Where: Noeticus Office; 190 East 9th Avenue, Suite #310; Denver CO 80203
Cost: Complimentary
Event Hours: 2.0 Contact Hours of Time
Registration: Pre-Registration is required for attendance
Size: Limited to 30 Participants Each Evening; Please Register Early to Ensure Placement
Event Description:
In-depth and effective training of graduate students and mental health professions in the clinical, professional, and administrative aspects of their therapeutic work is at the heart of the Clinical Training Program at Noeticus and has been there since we were founded in 2004. Our 12-month, cohort-based, developmentally-sequenced internship, externship, and post-graduate training experiences are designed with our Counselor Training and Practice Triangle™ as the organizing framework so that students and professionals learning with us receive a well-rounded experience that prepares them for a variety of career or further educational opportunities within the mental health professions.
We have two clinical training cohorts each year - one beginning in January and one beginning in August - and applicants wishing to join one of those two cohorts need to submit their materials during the open application period just prior to the start date. The application includes a variety of materials that need to be submitted together and applicants are encouraged to begin working on their materials well in advance of the open application submission period. All of details, including our application submission open periods, are spelled out on our website and we strongly encourage interested applicants to review that link several months in advance of applying and to follow the directions closely. The link can be found HERE.
For potential interns, post-graduate trainees, and university faculty or staff who would like to hear more about Noeticus and our Clinical Training Program before submitting a formal application or encouraging students to do so, we offer two Open Houses each year during each our two open application periods. This provides an opportunity to see our facility, meet current clinical trainees, talk with supervisors, and answer any questions about the application process. Attendance is free, but pre-registration is required.
Event Objectives:
The Clinical Training Program Open House is designed to introduce potential training applicants and associated university faculty and staff to the following aspects of the Noeticus Clinical Training Program:
The Noeticus Counselor Training and Practice Triangle™.
The

12-month, cohort-based, developmentally-sequenced training model

The trauma-informed counselor training curriculum taught to all clinical trainees

The application and interview process

The strategies that support a successful application and interview
This two-hour event is designed for masters and doctoral level students in counseling, couples/marriage and family therapy, social work, and psychology seeking internship experience; post-graduate professionals seeking a supportive environment for accruing licensure hours and supervision from a trauma-informed perspective, and university faculty and staff who provide internship support to students. Light refreshments will be served and space is limited so early pre-registration is recommended.
Event Host:
The Clinical Training Program Open House is hosted by Ryan Kennedy, PsyD, LAC, LMFT, LPC, ACS, the director of education and training programs at Noeticus, along with current clinical supervisors, staff psychotherapists, post-graduate externs, and graduate interns.
More Information:
Approved Continuing or Professional Education Provider Information:
Noeticus Counseling Center and Training Institute has been approved by NAADAC as an Approved Education Provider (AEP, #151584) and by NBCC as an Approved Continuing Education Provider, ACEP #6704. Programs that do not qualify for NAADAC or NBCC credit are clearly identified. Noeticus Counseling Center and Training Institute is solely responsible for all aspects of the programs. Because this class is designed for the public and not for mental health professionals, it does not meet the requirements for continuing education and therefore does not provide them. A Certificate of Attendance will be provided to all class participants.