Description
NOEMS Water Rescue Team will be hosting our Annual Swim Fitness Assessment for 2019 on Tuesday March 26th from 1030-1430 for B/D rotation off day, and Wednesday, March 27th from 1030-1430 for A/C rotation off day. This annual assessment of your swimming skills and abilities is MANDATORY for anyone currently on the water rescue team serving as either a rescue swimmer, rapid diver, swift-water rescue technician, or any combination of the three. IF you do not attend this training, your status will reflect inactive and you will not be able to function at your previous level of training on the team during a water rescue event.
Swimming assessment skills as follows:
- 300 yard swim
- 50 ft. underwater swim
- 20 minute float, no equipment
- 30 minute tread with no hands last 3 minutes
- 500 yard equipment swim
- 15 lb. weight retrieval from depth of 13ft
- Throw Bag drills
- Victim retrieval from depth
- Water entry from height
Required equipment:
- SCUBA mask (for rescue swimmers) otherwise goggles
- Dive booties, Crocs, or appropriate footwear to utilize with our SAR Shredder Fins
- Snorkel (for rescue swimmers)
- Appropriate swimming attire (wetsuits optional except during 300 yd. free swim)
- Towel for drying
- Water/Gatorade for hydration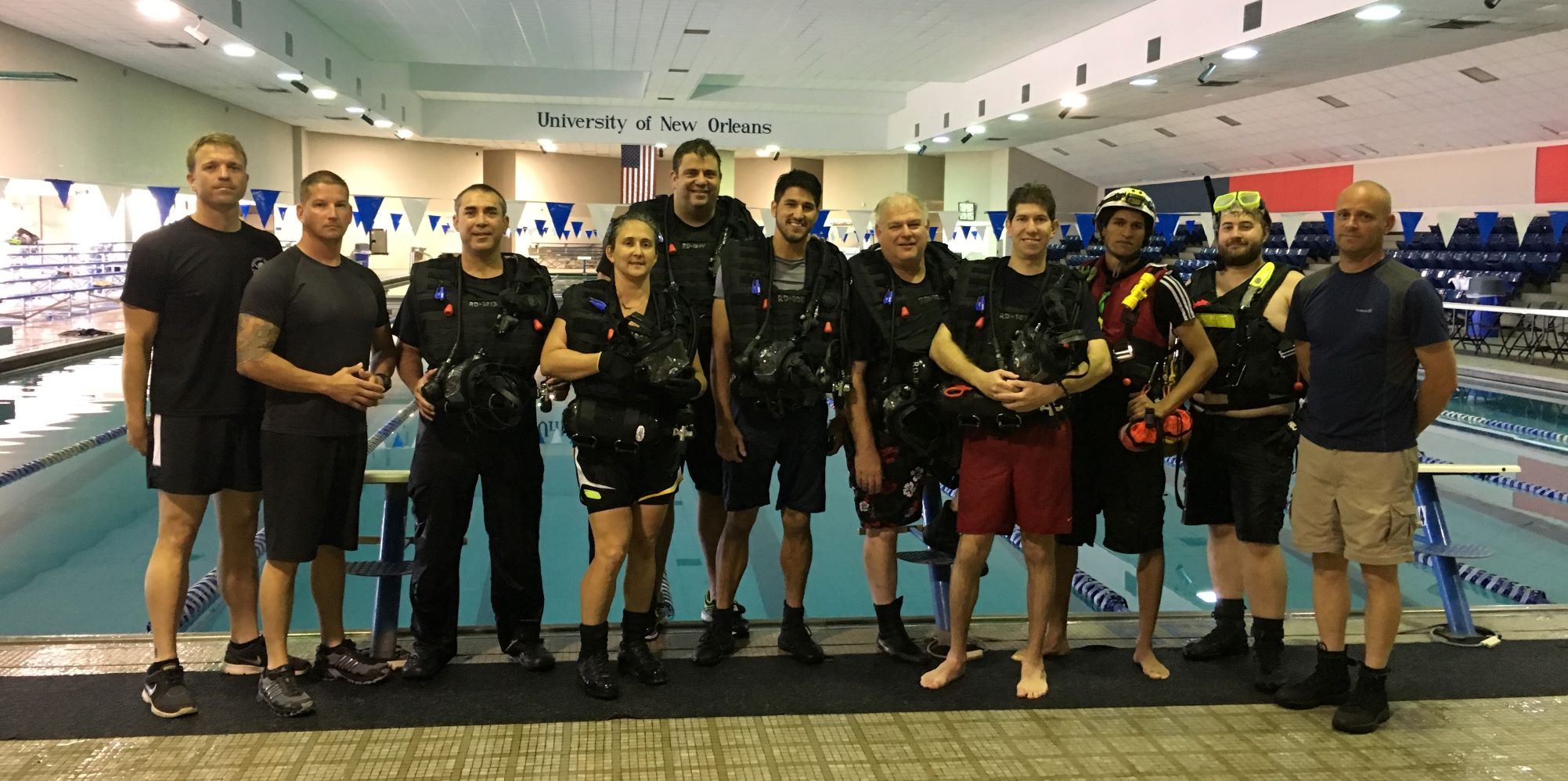 For those personnel wishing to participate that have not yet had formal water rescue training, this is a good event to see where your skills and abilities are at your current level. Also, by your participation, it may help secure your placement in the next rescue swimmer class. We encourage particpation from NOFD and NOPD water rescue & dive teams as well!