Description
A Holiday themed COSTUME BRUNCH PARTY with a naughty twist. Whether its in your ugly sweater or as Santa, Rudolph, Mrs. Clause, Elves, the Grinch, or many more... Wear your most festive holiday costume and prepare to SLEIGH!
All you can eat buffet + open bar (mimosas, rum punch, beer and coquito) included in your ticket price!
Featuring a performance by DUO and Music by DJ E Class, DJ Fragg, and many more!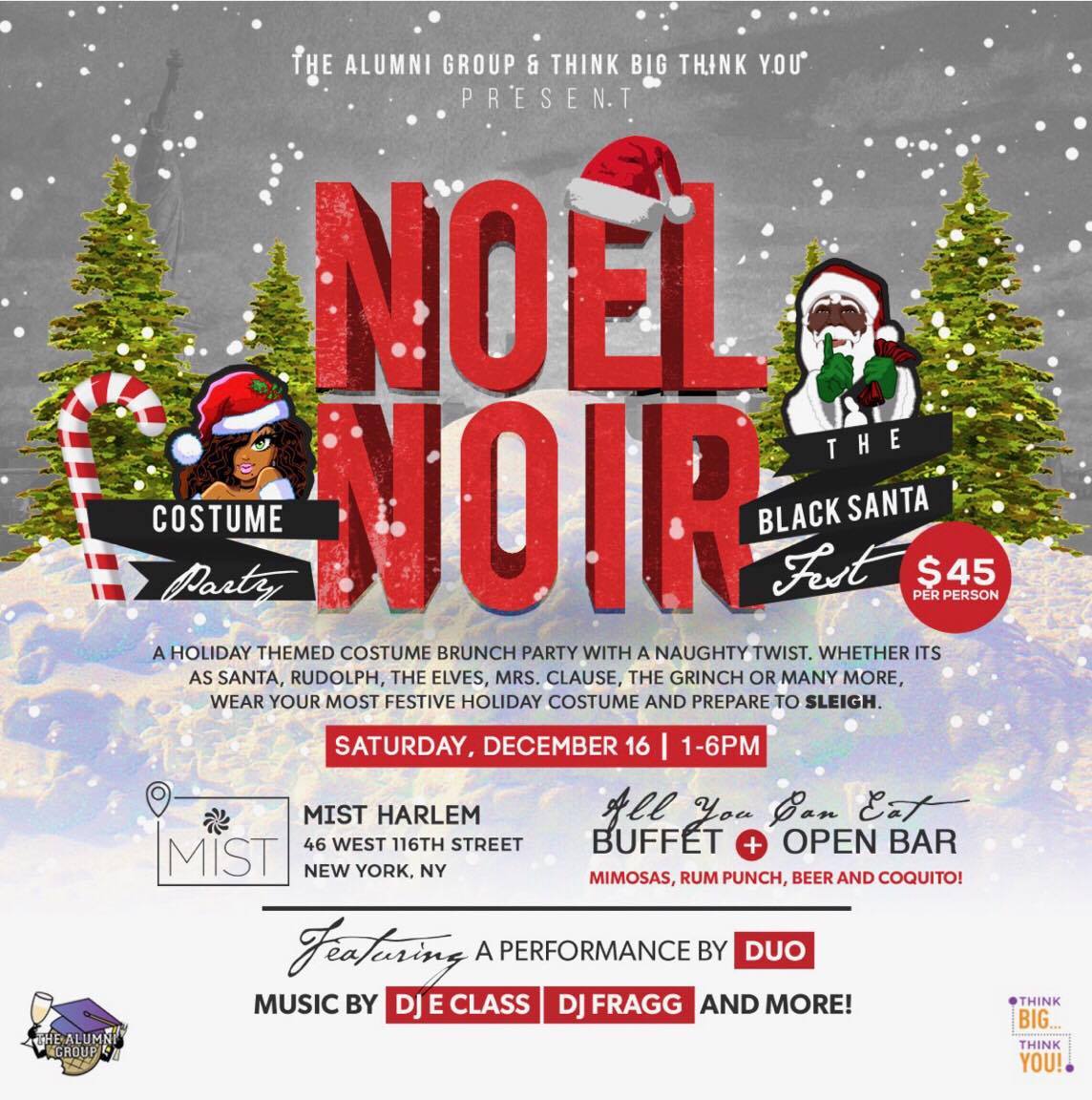 All You Can Eat Buffet Menu
Entrees
Yam Waffles
Pumpkin Waffles
Orange Rum French Toast
Buttermilk Chicken Sliders
Cheeseburger Sliders
Portobello Burger Sliders (Vegan)
Fresh Baked Pretzels with Cheese Dip or Mustard
Mini Empanadas/Patties
Turkey Meatballs in Tomatoe Fondue
Mozzarella Sticks
Spnach and Artichoke Dip with House Made Nachos
Pigs in a Blanket
Mini Grilled Cheese Sandwiches
Egg Nog Chicken & Waffles
Grilled Skirt Stead with Chimmichurri sauce
Jerked Pork Ribs
Pimento Smoked Jerk Chicken
Scrambled Eggs
Sides

Rice and Peas
Sweet Potato Fries
Handcut Parmesan Truffle Fries
Creamy Mash Potatoes
6 Cheese Mac & Cheese
Roasted Seasonal Vegetables
Crispy Acorn Squash Rings
Golden Brussels
Mixed Green Salad
Casesar Salad
Scrambled Eggs
Pork Bacon
Turkey Bacon
Cocktails
Allo You Can Drink
Beer
Rum Punch
Long Island Ice Tea
Mimosas (Various Flavors)
Cocquito