About this Event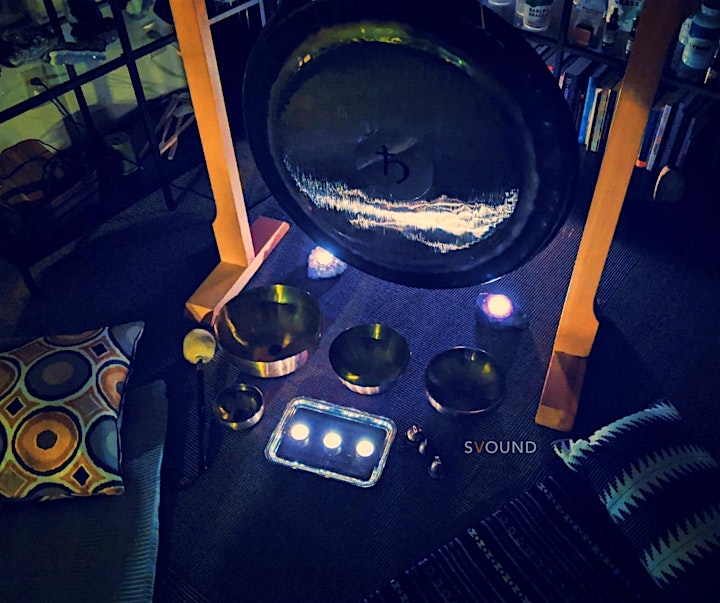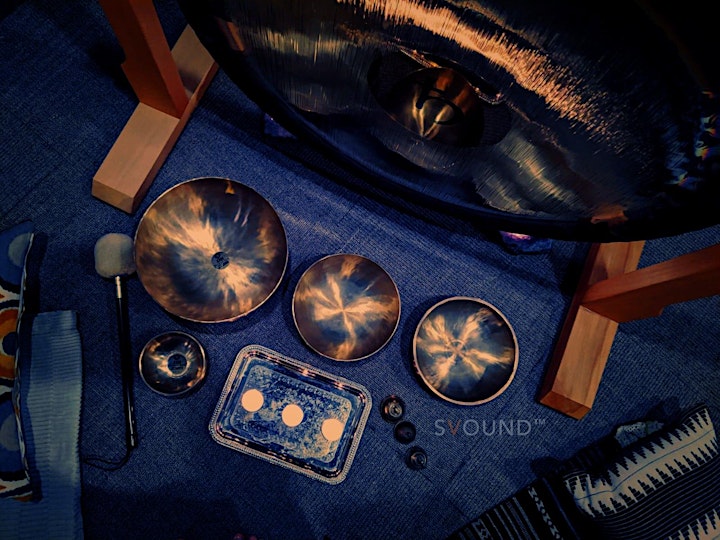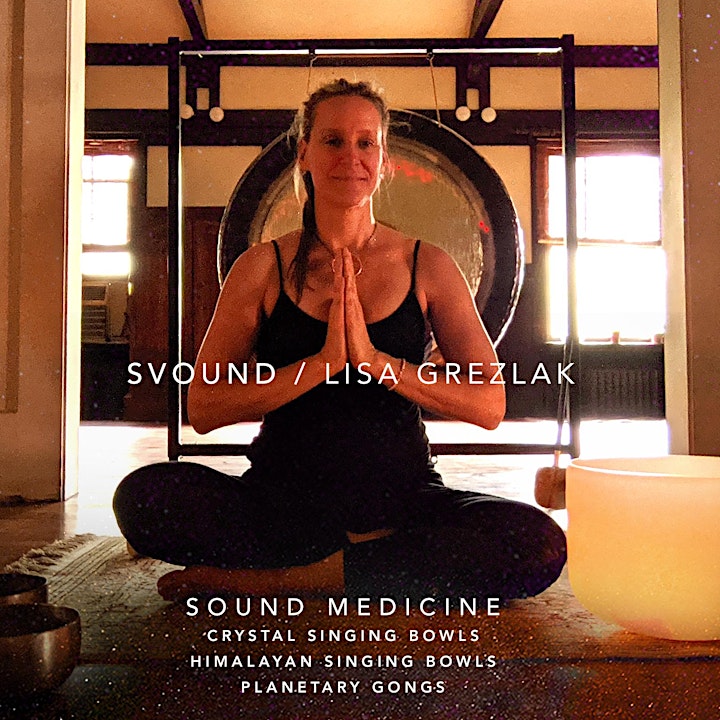 Nocturnal Streams of Consciousness for taming the "Sunday Night Blues"
Sound Healing by SVOUND™ at De Mun Healing
The majority of people suffer from feelings of dread about facing the week that comes on every Sunday evening...an anxiety that sets in ...which causes unrest, mental and physical disturbances, and many times sleepless nights.
Nocturnal Streams of Consciousness Sunday evening Soundbath is to provide a gentle sound healing experience to entrain the nervous system to calm down. To help settle the mind from the chatter, calm the body for sleep, and mentally prepare you for the start of the week.
Sound Vibration recalibrates the energy fields in our bodies like nothing else. It overrides the density of lower vibrations of worry, fear and anxiety, and the effects of sound vibration on mind + body + spirit can last for days.
In this 1 hour 20 session, we will begin with guided breathing, that will seamlessly enter into a sound bath of deep and rich tones of the gong, that penetrate deep into the body, balancing out the intense energies of dis-ease.
The Himalayan Singing Bowls will ease the mind, allow the mind to 'shut off' while it experiences soothing sounds and allows for all to enter a place or deep rest.
You will be then be led into a short guided meditation to help you mindfully prepare for the week, to set the intentions of balance, ease and wellness ...
Most have the most incredible night sleep after a sound bath.
The intention is to offer this for those to recalibrate for the week coming up and enter the week with energy, clarity and well-being!
This has been designed for a small group / 8 people a session. $25/person
The smaller space offers a powerful sound vibration experience.
Bring your own yoga mat + blanket + water.
________
Common feedback from people are feelings of being nurtured, love washed over them, comfort, and a deep calm or sense of peacefulness that they have not felt in years.
You may feel the internal calmness (mind + body) for days, have the best night sleep, more clarity, creativity, a grounded centering...or even experience a release of sort that make you feel lighter.
Everyone is unique and your experience will be too.
________
Medical studies report sound vibration has significant positive impacts with those struggling with anxiety, PTSD, ADHD, depression, cancer, multiple sclerosis, chronic pain, sleep issues and more.
A 20 minute relaxed state can be an equivalent to 8 hours of deep, restful sleep.
____________________________
Advance tickets: $25
To bypass fees, payments can be made via VENMO to (@svound111)
____________________________
Led by:
- Lisa Grezlak of SVOUND™, Sound Medicine + Reiki Healer
As a sound healer, I have witnessed great healing and changes in people that continue to support and validate my understanding of the transformational power of sound healing.
______
A SoundBath is one of the most soothing holistic treatments you can gift your body and mind.
✨How does a SOUNDBATH work on mind and body? ✨
This sound in a SOUNDBATH is so abstract, so unique that the human mind is unable to associate it with anything familiar, it has to surrender. In this state of 'surrender' a deeper journey to 'self' takes place in the mind, healing takes place at a cellular level normalizing imbalances and synchronizing the cells' frequencies back to their natural healthy state.
Stress is melted away, worries vanish, dreams of the heart rise up and you may find yourself exploring the hidden gems once known in your own heart. ♥️ *bliss*
_______________________________________
EVENT I N C L U D E S :
• Breathwork
* Gentle Gong (32" Paiste Saturn Gong)
* Himalayan Singing Bowls
* Bells
____________________________________
Presented by SVOUND™
HOSTED by DeMun Healing
CONNECT WITH US!
facebook.com/svound/
For more information, please contact: svound@gmail.com
Text: 314-809-4616