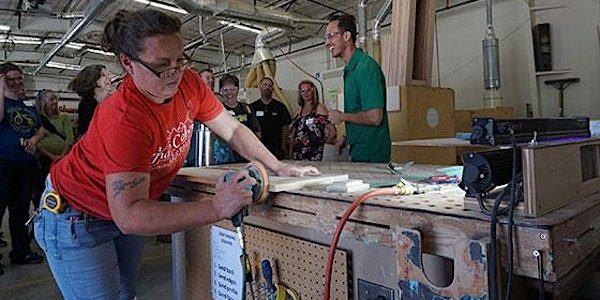 NOCOMfg Insite Tour at Tharp Custom Cabinetry
Insite Tours are back! The NOCOMfg Networks Committee is excited to host the July Insite Tour at Tharp Custom Cabinetry.
When and where
Location
Tharp Custom Cabinetry 380 W 37th St Loveland, CO 80538
About this event
Insite Tour at Tharp Custom Cabinetry
July 21st, 8:00am-10:00 am
SPACE IS LIMITED!
Address: 380 W 37th St, Loveland, CO 80538
In respect for our host, we ask competitors to not register for this event.
===================================================
Tharp is a privately owned custom cabinetry manufacturer who has been in business for over 50 years in the Northern Colorado area. Our owners are Garth and Ming Rummery. Tharp is a full service provider, meaning we handle all operations internally from the design concept, to engineering, manufacturing all aspects of the products, delivery, installation and follow up service/warranty work for our customers. We employ 140 employees with jobs ranging from Design, Sales, Engineering, Manufacturing, Installation, Delivery and Service. We operate our facility under Lean Manufacturing principles and live a culture of continuous improvement. We are technology focused in our manufacturing process. We have a range of automation, including a new robotic sander that we are currently in process of bringing on line in our production area.